How to integrate your Mercado Shops account with Doppler
Do you want to get in touch with your Mercado Shops' leads and clients? You can do it using Doppler! Read this article to get to know how to integrate Doppler and Mercado Shops.
First, you must log in to your Doppler account. If you don't have one you can create it here, it's free. Remember that every Mercado Shops client has an exclusive 50% off in all of Doppler's Monthly Plan.
Once you've logged into your Doppler account, you must access to the control panel and go to the Integrations and Advanced preferences section. Click on the Mercado Shops logo.


Now it's time to integrate your Email Campaigns with Mercado Shops. You will be able to import all your contacts automatically. Access to your Client List, Contact List and Other List. Just like you do on your Mercado Shops account.
Next, click on the Connect button and login to your Mercado Shops account.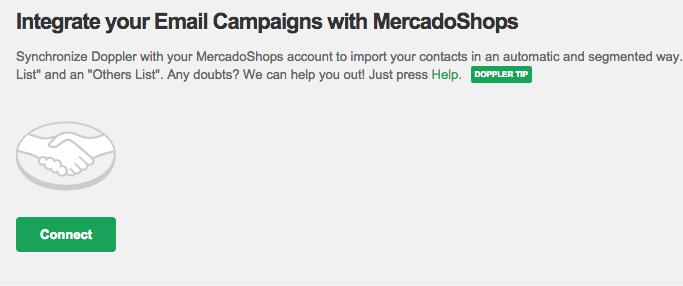 Then, you'll see the permissions screen. Just click on Permitir and grant access to your data.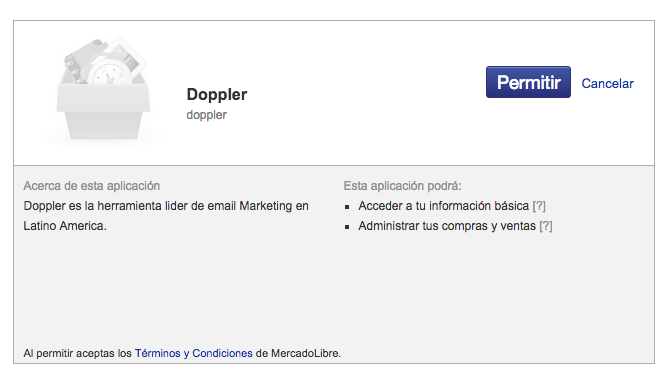 You'll be able to see that your Doppler and Mercado Shops accounts are now integrated.
Also, you'll know the last synchronization date. You can click on the Synchronize button to access to the latest Mercado Shops data manually. Anyhow, Doppler will synchronize your data once a day automatically.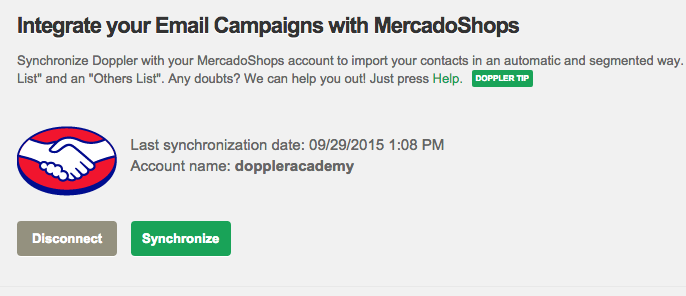 How does the integration works?
Your Mercado Shops contacts will automatically add up to your 3 Doppler Subscribers' Lists. Those will be divided by: Purchases, Contacts, Others. Just as you are use to see them at your Mercado Shops account.

This 3 types of clients need to be contact on a different way, don't you think? To the people who has shown interest to buy your product, you can send them an Email Campaign promoting this particular product.
To the people who has already bought something from you, maybe you can send them an Email Campaign with a discount for next time they want to buy something from you. That's why is very important to have 3 segmented Lists.We hope you can make the most out of them!
Keep in mind that if you have any questions about how to create an Email Campaign using Doppler, you can read the following article: Getting Started! First steps using Doppler.
Have an awesome Campaign and many sales!