High Volume Plan
Here you will find all necessary information about the operation of your High Volume Plan. If you want to know how to hire this Plan, click here.
What are the advantages of a High Volume Plan?
This plan was developed to support Lists with large amount of Subscribers without any problem. Designed for those who send a high volume of Emails every month, the High Volume Plan allows you to upload as many Lists as necessary.
The biggest advantage of this type of Plan is that you can send as many Campaigns as you like even having reached the top of the Plan you have contracted. Excess of emails will be counted as excedent and charged the following month.
Operation High Volume sendings
If you need to send more than 100,000 Emails per month, this is the right Plan for you. High Volume Plan is unique and effective rates will guarantee deliverability and faster sending of each Email.
To achieve shipments of up to 10,000,000 units, Doppler will give you the confidence you need, with an anti-spam configuration and a proper security policy.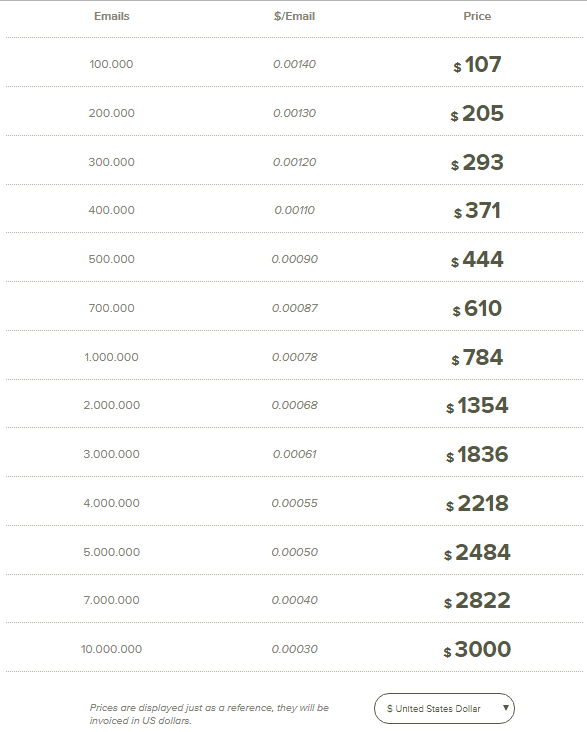 If you need even more Emails for effective Marketing Online actions, you can send an Email to our Support Team and ask for a unique Plan adapted to your communication volumes.