How to create an Abandoned Cart Automation
Do you have your E-commerce synchronized with your Doppler account and want to start using this automation as soon as possible? Before all, you need to review this tutorial to do it easily and effectively 🙂
Do you know what the Abandoned Cart Emails are about? These are campaigns that are created in a dynamic and automated way and that are sent to those visitors of your store that have started a purchase process but didn't finish it (that is, they put one or several products in the "cart").
This is nothing less than an excellent Remarketing by Email technique that will help you recover potential sales that would otherwise be left on the road. Therefore, one of the main benefits that you will experience using this Automation is the growth of your Conversion and Sales Rate.
Anxious to start using it? Keep reading!
Create your Abandoned Cart Automation step by step
IMPORTANT! In order to use this Automation it is necessary that you have your VTEX, Tiendanube, Shopify, Magento, PrestaShop, Shopify, WooCommerce, Jumpseller or Easycommerce synchronized with Doppler. If you still don't have it integrated, do it now!
Keep in mind that you can only have one Abandoned Cart Automation per E-commerce platform.
Go to "Automation" and "Create Automation". There you will see the Abandoned Cart box (if you have your Doppler account correctly synchronized with your Online Store) ready to start using it.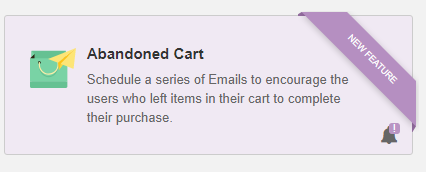 If not, you must integrate with your E-commerce platform throught the Control Panel.
In the Initial Conditions you must select the platform where you have mounted your E-commerce (VTEX, Tienda Nube or PrestaShop), as well as the waiting time after the visitor left your cart on your Site, after which the Recovery Email will be sent. This will be fulfilled in all cases.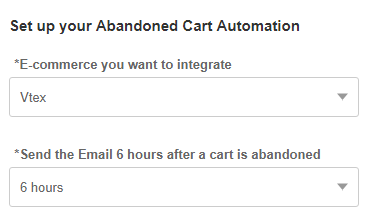 On the canvas located in the right of the screen, you will see that period of time and then the Email element that will be send once the mentioned time has transcurred.
By clicking on it you can edit the Subject, Preheader, name and Email of sender and reply to address, as well as import an HTML or edit a pre-designed Template.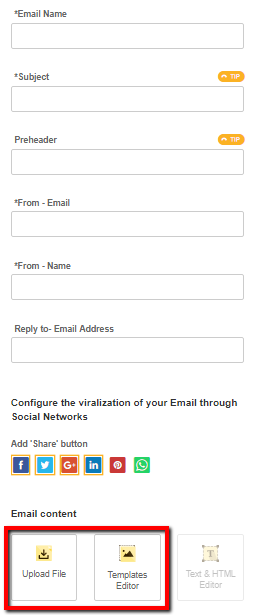 IMPORTANT! In case you decide to import your own HTML, remember that the code must contain certain tags required for this element to work as a dynamic Email that is completed with personalized content, each time and for every contact. Do not forget to include them inside the HTML</ body> tags: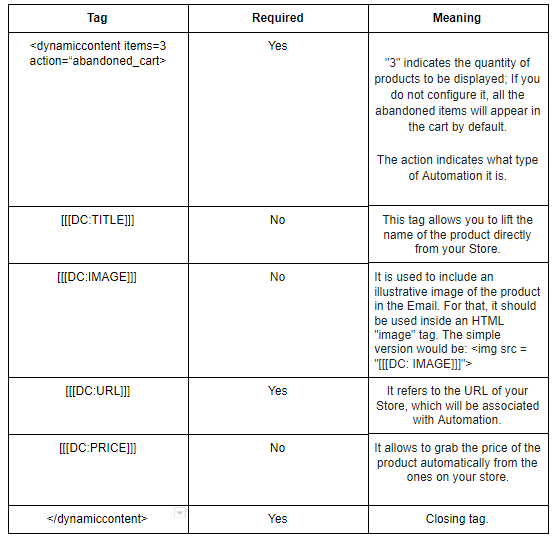 If you have chosen any of the pre-designed Abandoned Cart Templates you will not have to worry about including these tags, since they are inserted in the code beforehand.
Once you import your HTML or edit your own Template or that you have available in your account, you'll only need to click on "Start Automation", and that's it! Your dynamic Abandoned Cart Emails will trigger every time a visitor abandons a purchase process.
Have a great Campaign!