How to add a video to your Email Marketing Campaign
Do you have a super attractive video to share with your Subscribers? Discover in this post how to make the most out of Doppler's Editor and make your Campaigns look more fascinating than ever.
Nowadays, videos have become a formidable resource to attract the users' attention, and the results obtained are really awesome.
So if you love sharing content on this format, you will not want to miss the opportunity to do it also through your Email Marketing Campaigns.
Since we know how important it is for you and your Campaigns to do so, we have added to our Editor a new Element that allows you to add the link of your video in a simple way and with a stetic that will really fascinate your Contacts. It will look as if the video was actually on the Campaingn!
Keep reading and get to know the step by step to insert videos in your Campaigns and make them look really great!
How to use the Video Element in Doppler's Editor
To edit a Template, you must first login to your Doppler account. Once you have completed the previous steps, you will be asked to create the Campaign's Content. At this point, click on Templates Editor.

Choose the Template that best suits your message and goals and select Next.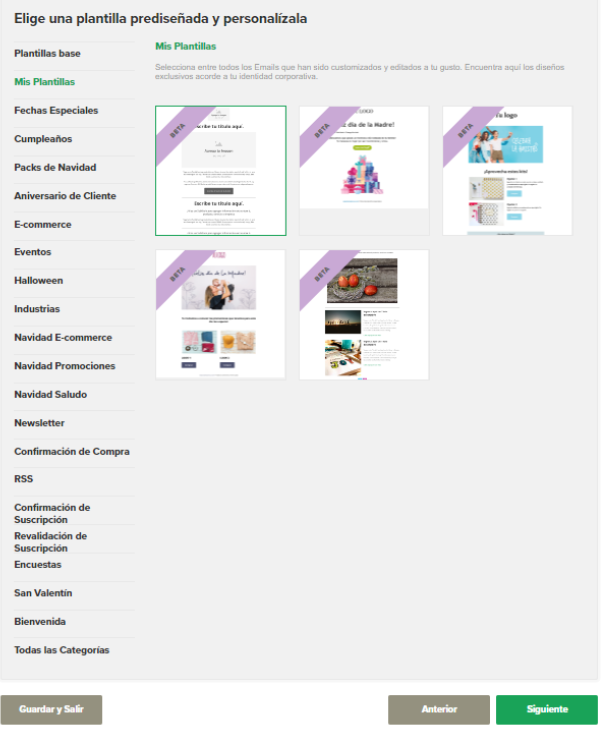 By doing this you will access our Editor to customize your Template. Among the Elements that are grouped on the left of your screen, you will find one called Video.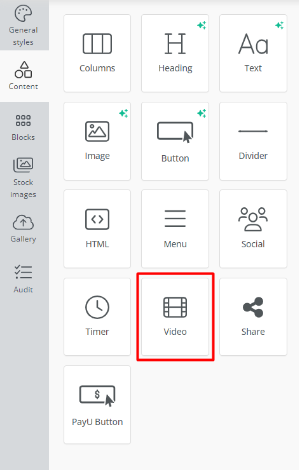 In order to add it into your design, all you have to do is drag and drop it wherever you prefer. Once you do so, this is what you will see.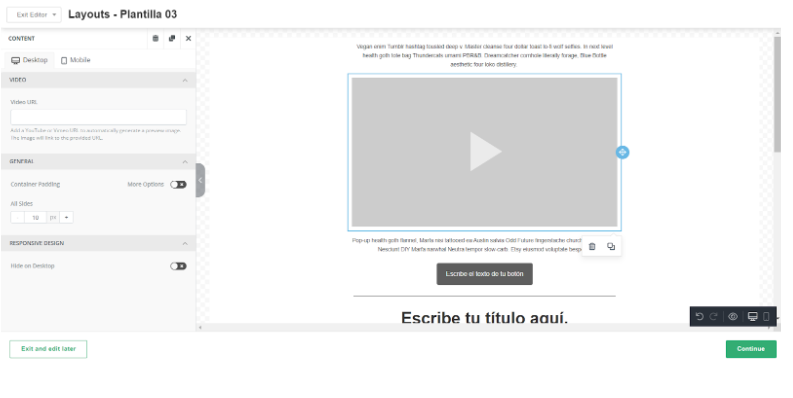 On the left of your screen you will see all the options to customize your Element. The first thing you should do is add the link of your video and you will get to see how it will look in your Campaign. To do that, you must have previously uploaded your video file to a platform such as YouTube or Vimeo.
In addition, you can customize the Element by changing the background, the margins, adding, removing or editing the title, adding the playback symbol and changing the alignment.
As you can see, you have many possibilities to give your Campaigns the design that you like most, according to your preferences and your goals.
After you have defined these aspects, you must click on Finish Edition and you will be able to continue with the other aspects of the design of your piece.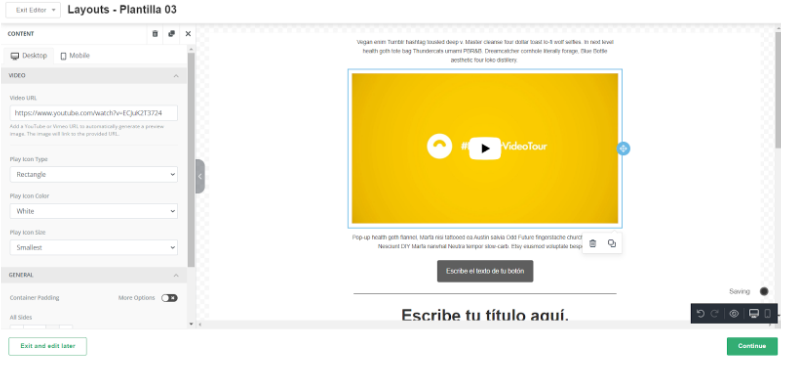 That's all! You already have all the keys you need to add your video links into your Email Marketing Campaigns and make them look awesome.
You know, it is not the same to add the link only, rather than showing a preview of the video, with an effective title and an attractive design. By using this tool, the amount of clicks on your link will grow exponentially and you will surely reach an enviable performance.
Now, it's time to create those wonderful contents! Adding them to your Doppler Campaigns will be just a matter of a couple of minutes.
Insert attractive videos into your Campaigns and maximize your conversions!