How to replicate Automation Campaigns
If you already make Automation Campaigns, now we want to inform you of the news that you will be able to reproduction these communications to make them more effective and save creation time. So now you can take advantage of this benefit and have the opportunity to reach more Contacts.
1. Login to your Doppler account.
2. Access the Automation section.

3. Choose which one you want to replicate and click on the "Replicate Automation".
Important: In case they are Abandoned Cart, Visited Product, Confirmed Payment, or Pending Payment automation, remember that you can only have one of these types running. The replica icon will appear grayed out and disabled as this action will not be possible.

4. Select the type of Automation to assign to the new replica.
Important: Only those types of Automation to share to select will appear as options.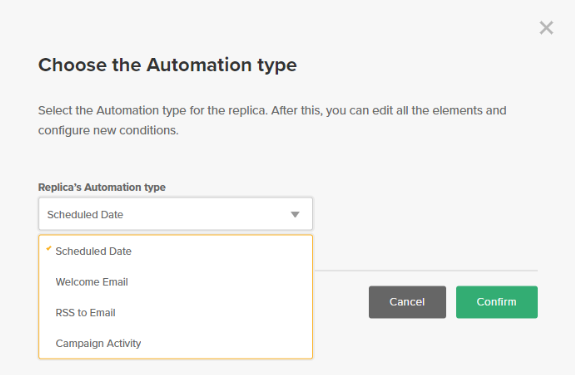 5. Once you have selected the type of your replica, click the "confirm" button and you will be redirected to the edition of the new Replicated Automation Campaign. There you can schedule the shipment according to your preferences.
Keep in mind that the duplication of your Campaing will always have the initial conditions empty, you must complete the initial step before you can start the Automation.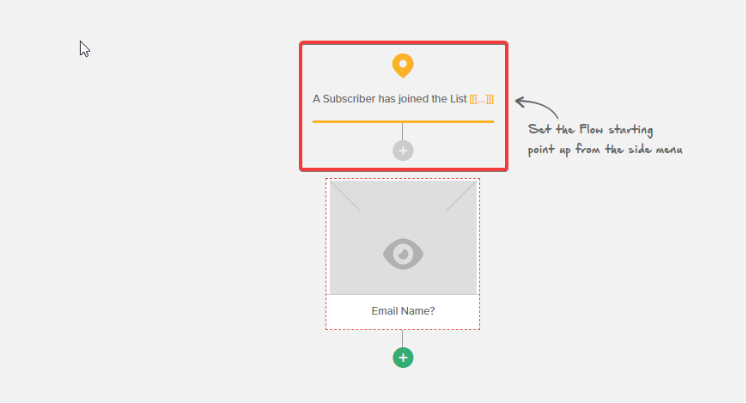 6. Once you have your flow set up just the way you want it, all you have to do is click Start Automation, and voila!