How to Report Email Abuse
Every time you receive from one of our users an Email Marketing Campaign you haven't subscribed to, you can cancel your subscription and report it in our Spam and Email Abuse Center.
So if you haven't applied for the  information you received and you are sure you are not in any of the user's contact Lists, follow these few steps so our support team can take immediate action on that matter:
1. Cancel your subscription by clicking on the opt-out link that's at the bottom of the unwanted message.

2. After clicking you'll be redirected to a Confirmation Page. Once there, copy the Campaign Code from the URL as shown below and confirm your cancellation by clicking Unsubscribe.

3. Enter our Spam and Email Abuse Center.
4. Fill in the form to report the abuse. Remember to complete the Doppler Campaign Code field by pasting the URL we asked you to copy on step 2 and don't forget to add a description of the reasons why you are reporting the sender.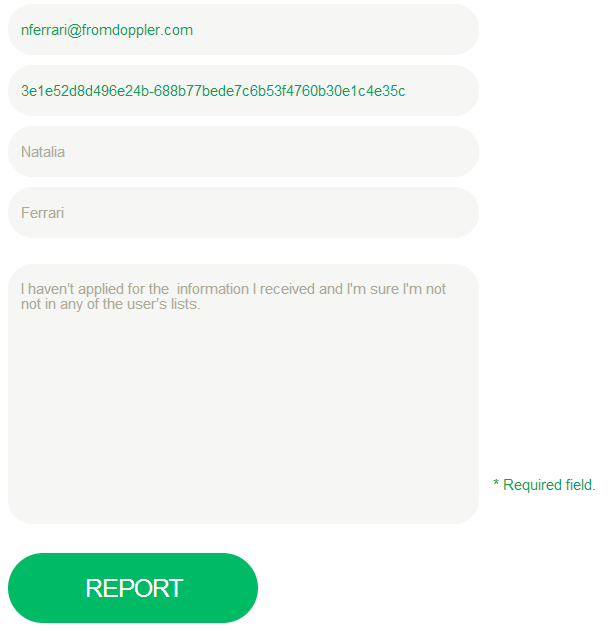 6. Check whether the information you've typed is correct and click Report.
There you go! Now you'll stop receiving unwanted Email or SPAM and you'll have helped us to enforce our terms of use and improve our customer service.