Is there a discount for advance payment?
At Doppler we have a special discount for clients who pay in advance their Monthly Plans.
Pay 3 months in advance and get 5% off.
Pay 6 months in advance and get 15% off.
Pay 12 months in advance and get 25% off.
Do you want to upgrade your free account now? Awesome! Login to your free account and look for the Upgrade Now button at the top of the page as it's shown below. Once you see the button just click on it.

After choosing the Monthly Plan you prefer to buy, at the bottom of the Form you will find the option to select the mode of payment with the corresponding discount. Once you've completed the Form, a summary will be displayed showing your new plan information.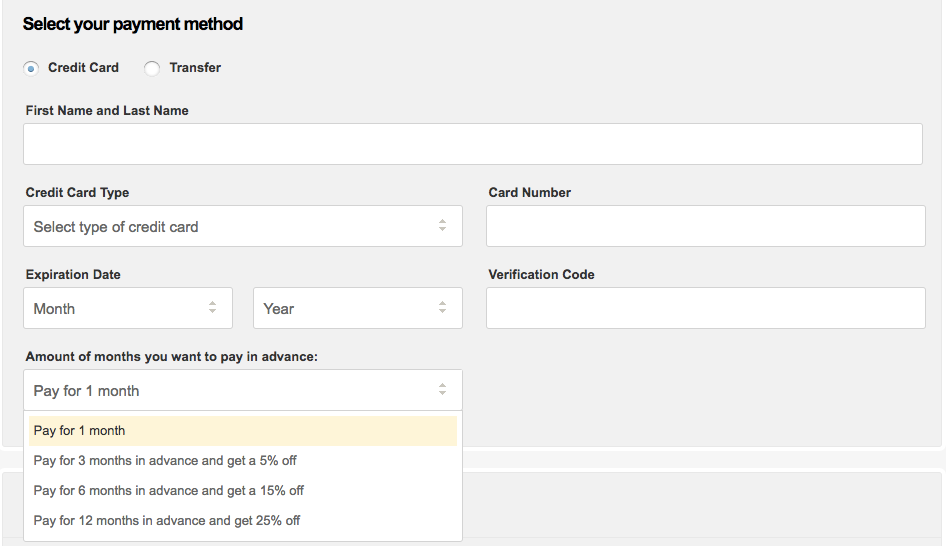 It should be noted that promotions are NOT cumulative with occasional advantages of each Plan.
We hope you enjoy this great benefit!