Discounts: how to save with advance payments
At Doppler we have special discounts for customers who pay their "Plans by Contacts" in advance. This way there are attractive benefits for you to save when making payments for the next 3, 6 or even 12 months. Discover the discounts and how to save on your payments.
When paying for the renewal
For 3 months. You have a 5% discount.
For 6 months. You have a 15% discount.
For 12 months. You have a 25% discount.
If you decide to upgrade your free trial and sign up for a plan, here is where you will find the discount option for this type of payment.
How to pay with discount and save on payments 
1 – First you can click on the "Find a Premium Plan" button on the banner located at the top of your account. Or directly from our "Pricing" section, where you can analyze different plans and choose the one that best suits your business.

2 – Choose the "PREMIUM Plan by Contacts", it is the one that appears preselected next to the plans "by Shipments" and "by Credits".

3 – Then, as shown in the image, choose the number of Contacts you need by moving the horizontal bar. Below that select the "Subscription", there you will find the discounts and how to save on your payments with the detail for each type of payment in advance. Point one of them and the quote estimates the approximate price. You will see it on the right in the currency you specified.  When you are done, press the "Continue" button.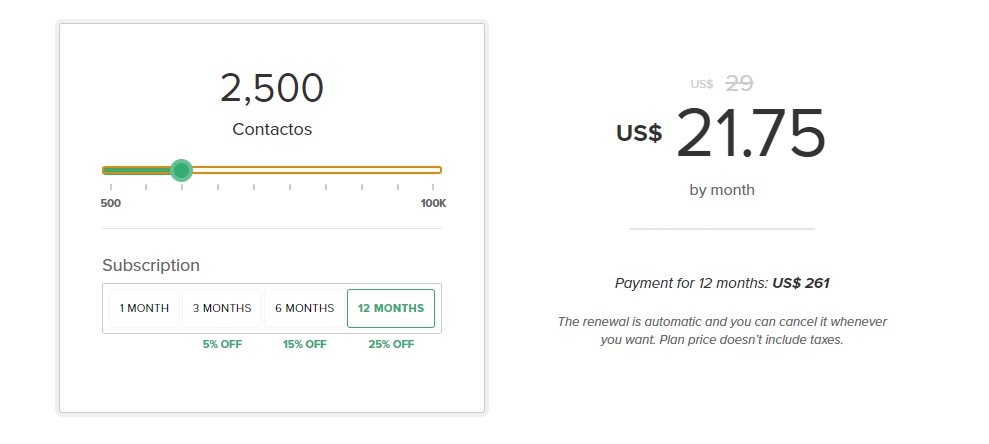 4 – To make the discount effective you must continue with the payment process. Complete the "CONTACT INFORMATION", then select "Save and continue".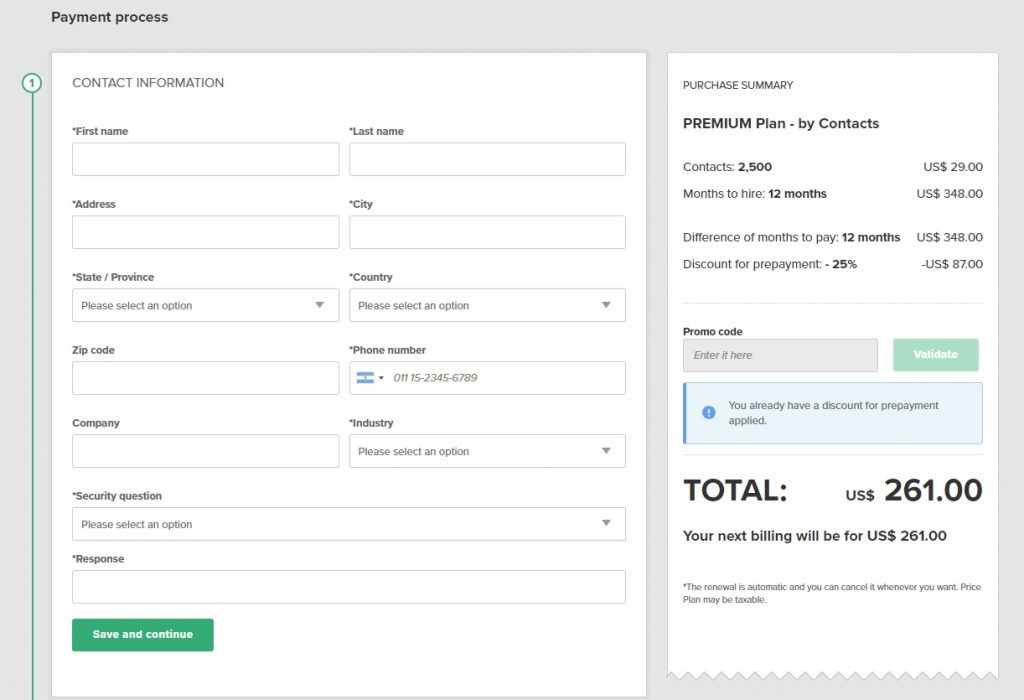 5 – It is the turn of the "BILLING INFORMATION". Complete also these data and proceed with "Save and continue".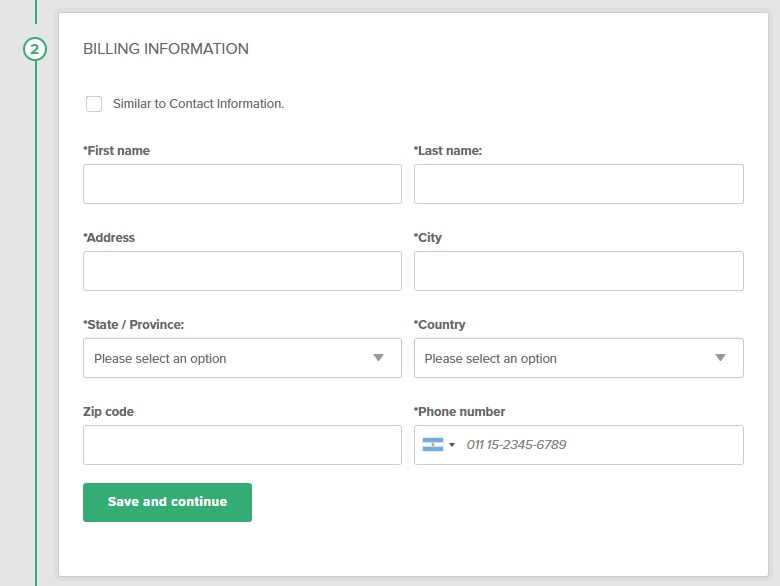 6 – Now, when you choose the "PAYMENT METHOD" and complete the data, you confirm the type of renewal with which you are going to pay. This will enable the 5%, 15% and 25% OFF discounts. Then "Save and continue".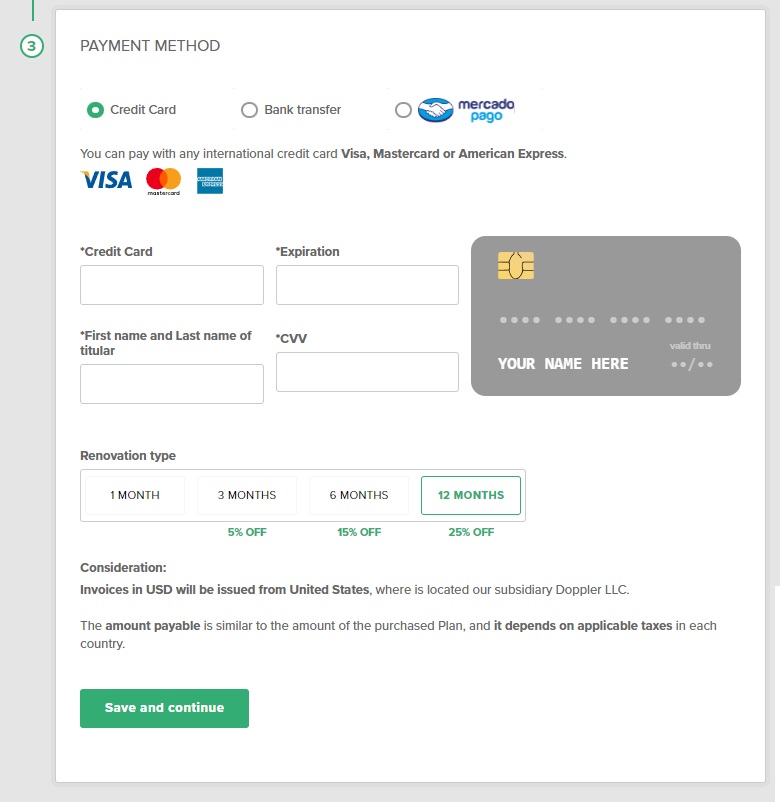 7 – You only have to check the plan and the price of the operation. If everything is ok, it's time to press "BUY".
Congratulations! You got the prepayment discount.
Important: promotions are not cumulative with prepayment discounts. 
Any questions? You can contact our Customer Service team by WhatsApp. We are here to help you.