How to add social buttons into your Email Marketing Campaigns
Have you thought about taking advantage of your Email Marketing Campaigns to add followers to your Social Networks? In this tutorial we explain you exactly how to do it.
You know the versatility and efficiency of Email Marketing to achieve challenging goals. If you want to further enhance your performance, nothing better than complementing it with all your other Digital Marketing tools.
Adding Social Media buttons to your pieces so that your Subscribers access your profiles, will be a huge contribution to grow your community.
Do not miss this step by step to do it succesfully!
How to incorporate Social Media buttons into your Campaigns
To edit your Template and add Social Media buttons, you must first have logged in to your Doppler account. Do not have one yet? Create it for free here.
Once you have completed the previous steps, and you have reached the creation of the Campaign Content, click on Templates Editor.

Choose the Template that best fits your goals and select Next.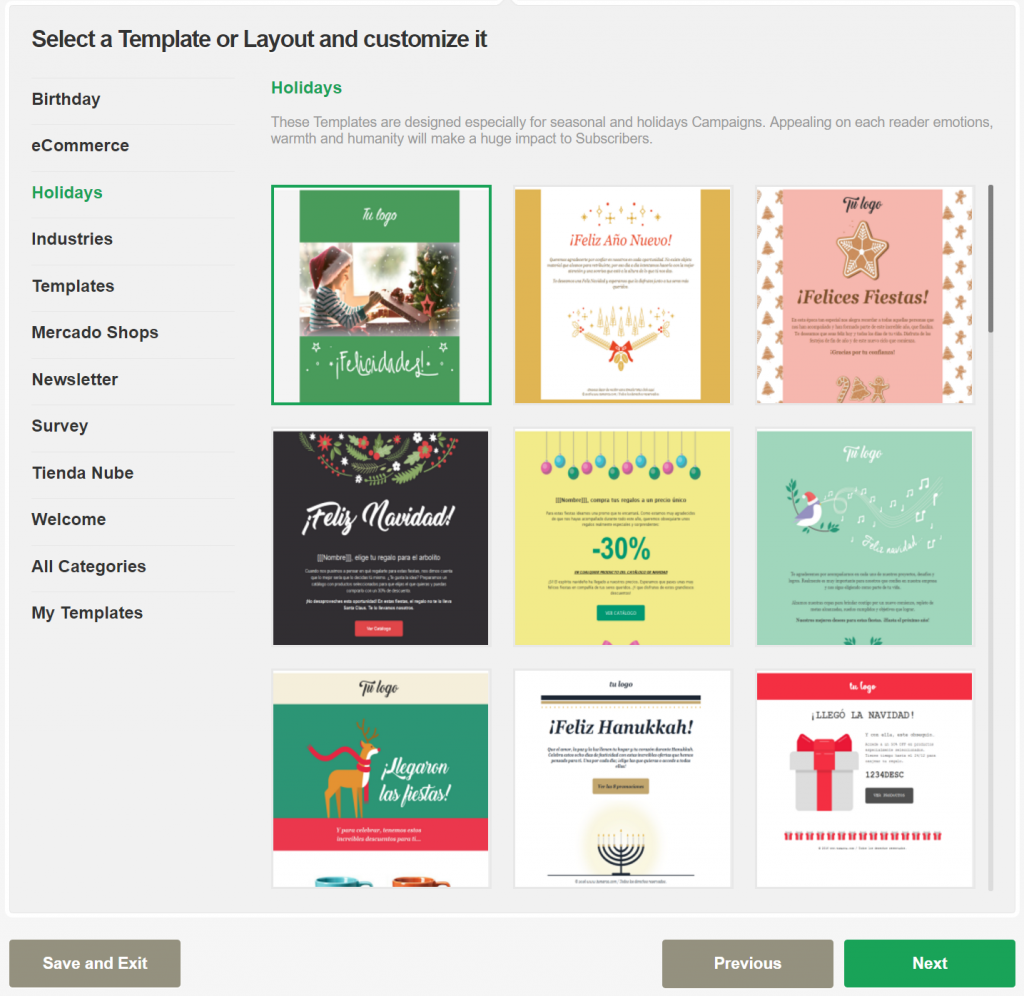 Once you acces the Editor, among the Elements that are grouped on the left of your screen, you will find one called Social Media.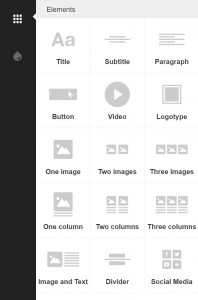 In order to add it into your design, all you have to do is drag and drop it wherever you prefer. Once you do so, your piece will look like this.

On the left of your screen you will see all the options you have to personalize your Element. You can change the background, the alignment (left, center or right), modify the style of the icons if you prefer them to be square instead of round and choose the design you like to represent each Social Network.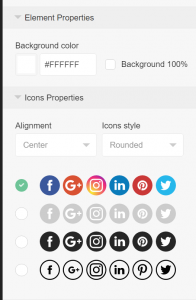 Besides, if you display the Select Social Networks section you can define which ones you want to keep and which ones you prefer to remove. You probably do not have a profile created on all of them and you should delete some. Or maybe you want to add one that by default is not included.
If this is the case, you must click on the "plus" symbol, where it says Add Social Network.

If, on the other hand, you want to remove one, you must click on the "minus" symbol, next to the Social Network you want to delete.

If you remove one by mistake, you can always re-add it.
Finally, it is important that you do not forget to add the link that directs to each profile of your Social Networks. If not, it will be just an image and you will not be able to reach your goals!
Once you are done with this customization, click Finish Edition.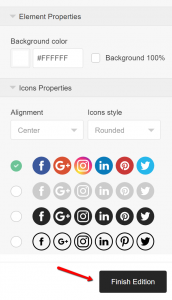 That's all! You already know how to incorporate social buttons to your Campaigns in order to increase the followers of your Social Networks' profiles.
Remember that it is a super powerful strategy to boost your Digital Marketing results.
Combine different tools and achieve an extraordinary performance!