How to add social buttons in your Email Marketing Campaigns with the New Editor?
Do you need to add links to your social networks to show your products? Learn in this article how to do it in a simple way with the New Editor.
First of all, log in to your Doppler account. Next, go to "Create Campaigns" and then select "Template Editor"

In this option, you will be able to select any template identified as "Beta". Here it is possible to choose between the different pre-designed templates or create one from scratch by clicking on "Create template".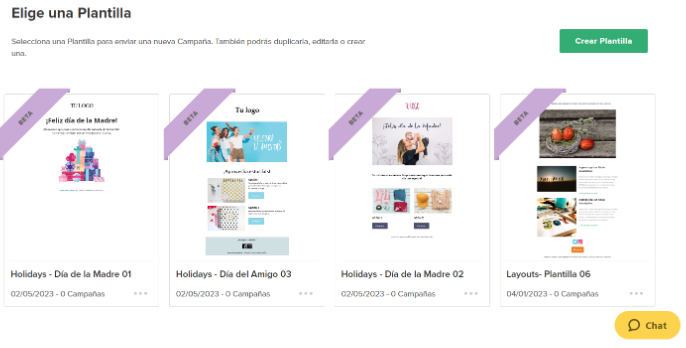 Once you have chosen your template, from the side menu, you will have the option to drag and drop the share icon onto the template you are creating.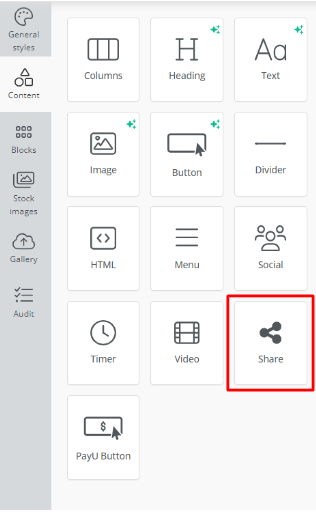 Next, a list will be displayed with the icons of all the available social networks. Did you know that you can add more than one network to your template? It's great because it will allow you to add your profiles and allow your users to follow your communication on different networks.
Next, you will see that a list of social networks is displayed within which you must enable only the WhatsApp option in green.
This is how you will see it in your template: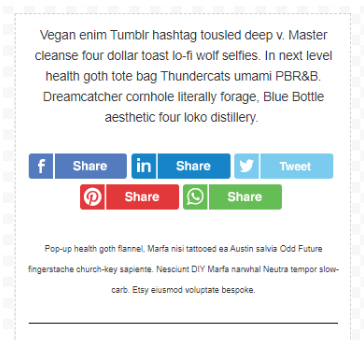 Next, you must exit the editor (don't worry because with the automatic saving option, you won't lose anything you have) and go from your profile to the "Control Panel" option.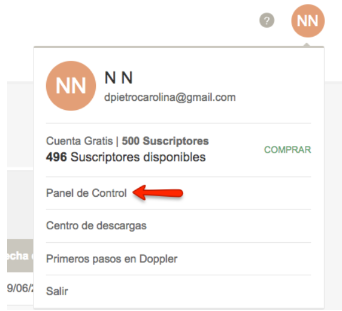 There go to "Preferences on social networks" and select the option "Sharing on social networks".

And then, enable the share action on social networks (as you can see in the following images) select the Whatsapp icon and do not forget to select the "Save" button.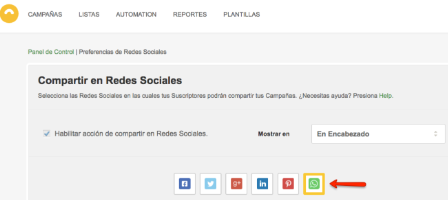 Then head back to your template to finish editing it. And ready! Once your users select the "Share on WhatsApp" option, it will be displayed as follows:

Now you have learned to include the option for your Campaigns to be shared via WhatsApp and to make the reach of your communication even more viral. Many successes in your Campaigns! 😉