How to add the timer in your templates with the New Editor?
Do you need to add a time counter so that your users are aware of an upcoming action? It is a great element of help to add a sense of urgency in the face of a seasonal campaign such as Hot Sale, Christmas, among others.
Let's see how to do it in a simple way and in a few steps from the New Editor 🙂
First of all, you must enter your Doppler account. Next, select "Create Campaigns" and then click on "Template Editor".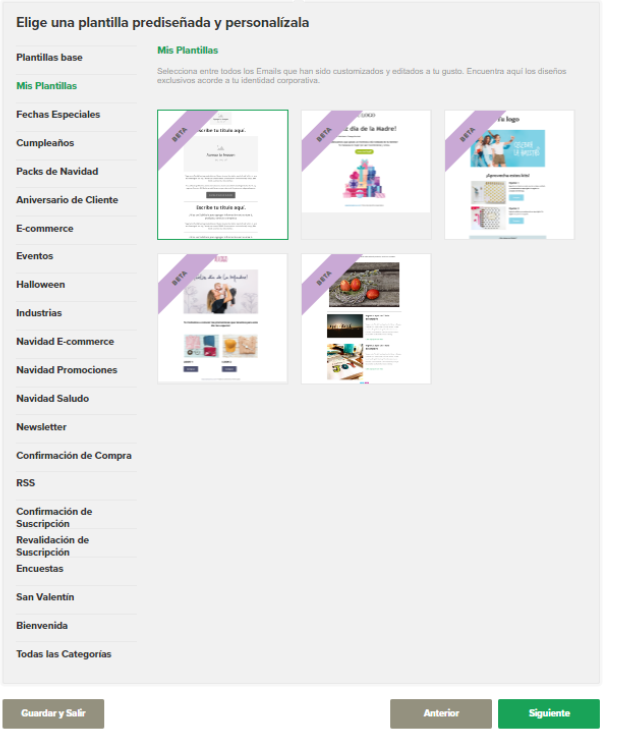 From the right panel of "Contents" you are going to select the "Timer" option and drag and drop this button to add a timer to your template.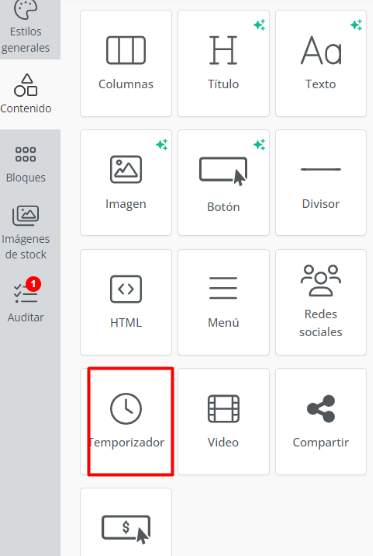 Next, an Editor will open on which you can adjust the time you want from the menu to make all the necessary adjustments: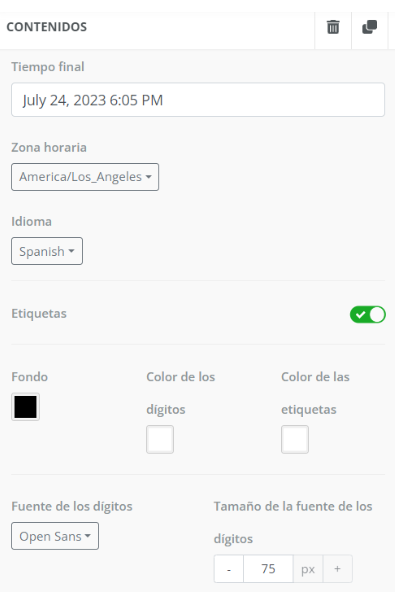 Here you will be able to:
-Adjust the time you want the action to end.
-Depending on the end date you select, the counter will show you missing days, hours or minutes.
-In addition, you can select the time by geographical area, according to the country and place you want the mail to be sent.
-You can also set the language in which it will be displayed.
-An interesting option is to configure the colors in which it will be displayed, the background, the digits and the text, as well as the font that your timer will have to personalize it much more in line with the image of your brand.
-As well as from the "Image" option you can define how you want it to be displayed, its alignment, size, etc.
When finished, you will be able to view your template checking how it will be displayed on different devices.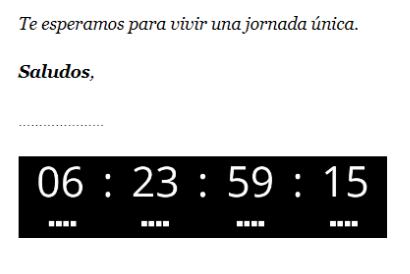 And ready! The timer has been added to your email and you can start sending attractive campaigns with striking images that help increase conversions for your business.