How to create Automation Campaigns from pre-built flows
If you want to speed up the process of creating your Automation Campaigns even more, use the pre-designed flows that will make it much simpler and more practical. Let's see what this is about.
The importance of using prebuilt flows
The advantage of this functionality is that you don't have to spend a lot of time planning it. They are assembled and tested templates so that you obtain excellent results in your Campaigns.
You can use them in different situations such as: welcome new contacts to your list, send a personalized greeting to your users for their birthday, create a sequence of Emails that reminds people of the completion of their purchase or revalidate those contacts who wish to continue receiving your communications.
How to use the prebuilt flows
Log in to your Doppler account. Then go to the "Automation" option in the navigation menu.

Once there, choose one of the predesigned flows.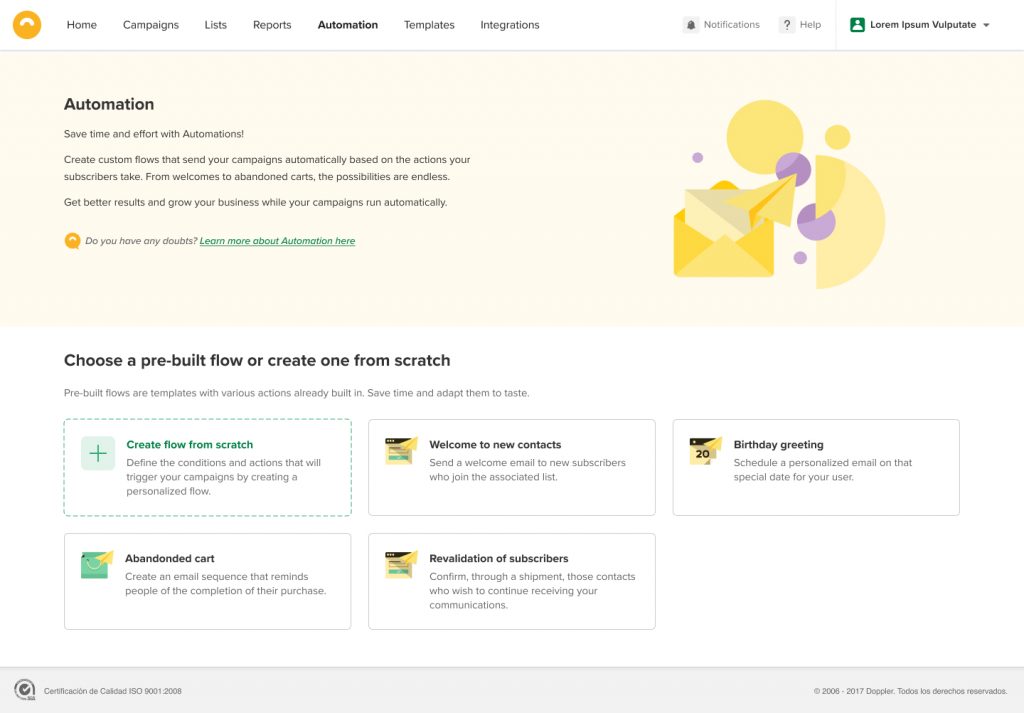 3. Next, you will see a description of each template and an image of what the selected flow will look like (in this case we selected the Birthday Greeting flow). Then click on "Use this template".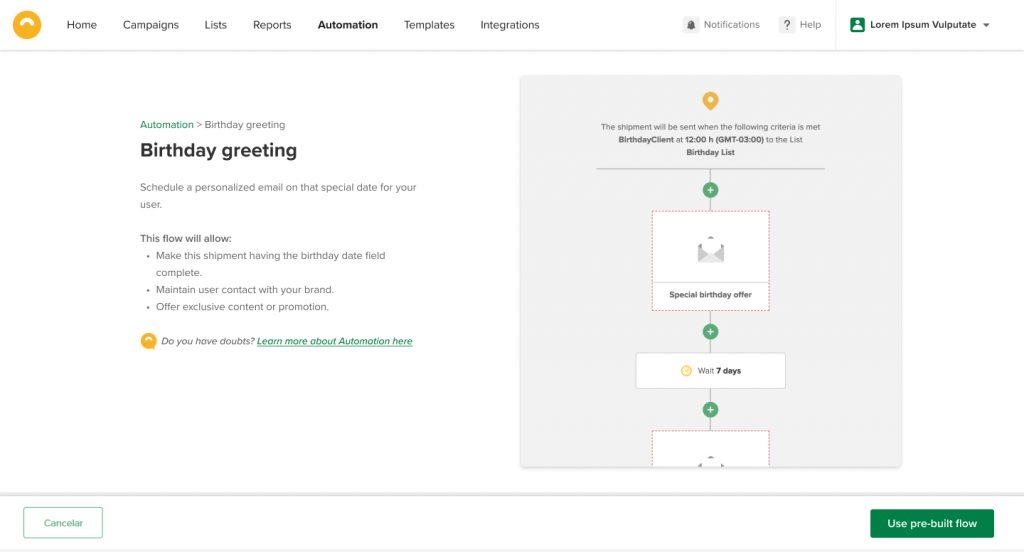 4. Next, it is important to correctly select the list to which you want to associate your Campaign. You can check in this article how to manage your Contact Lists.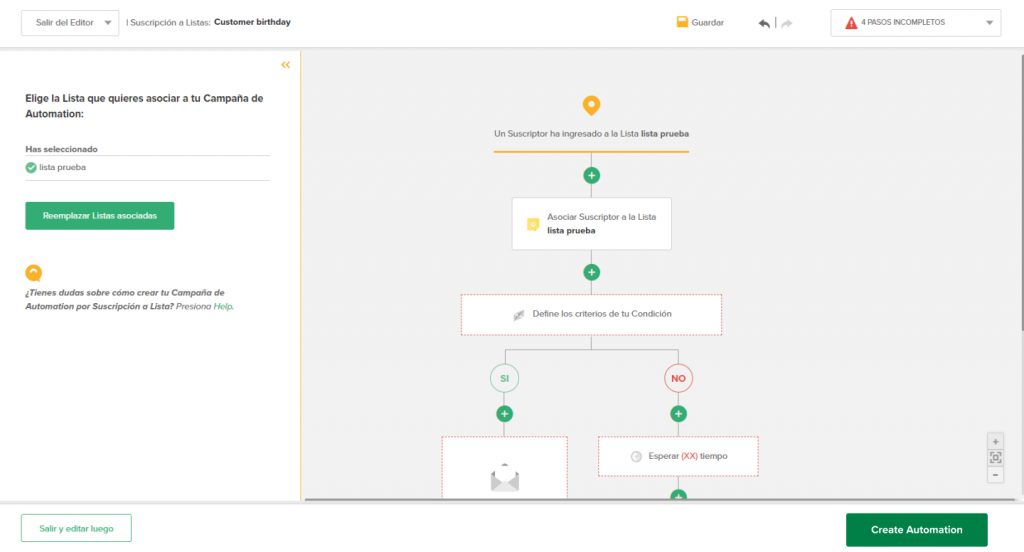 Once you are in the Editor, you will be able to modify the elements you need to your liking, such as: condition criteria, select immediate or scheduled subsequent shipments, among others.
It is important to remember that everything you have created will be saved in "Automated Flows"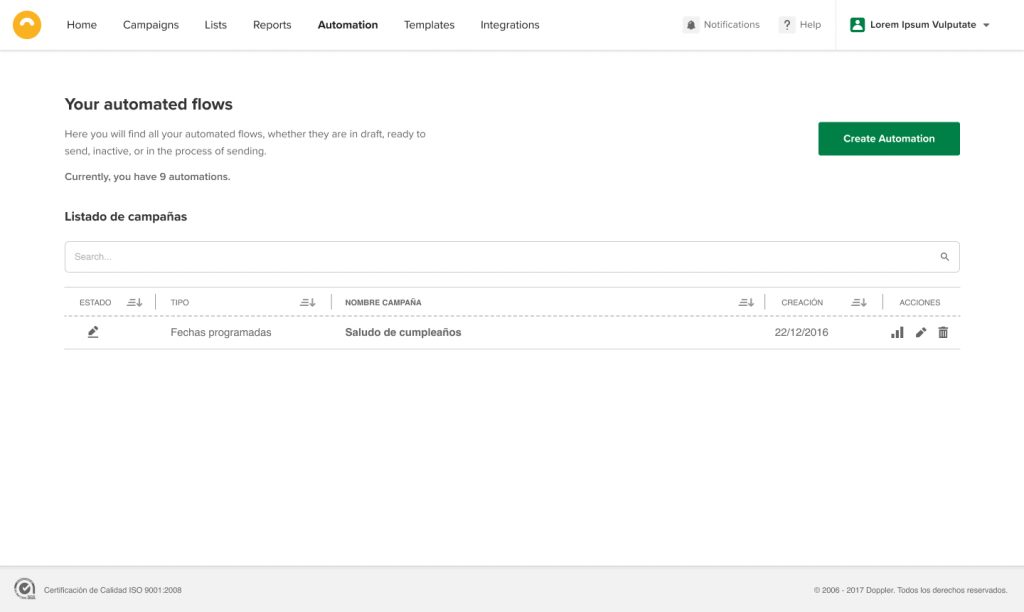 It's time for you to implement this functionality. Save time while boosting communication with your users!
Create successful Campaigns with these new flows. Many successes in your Campaigns!🙂