How to include PayU payment buttons in your Email Marketing Campaigns with the New Editor?
Are you interested in adding payment buttons to your Emails that make it easier for your users to purchase? Let's see in this article how to do it simply with the New Editor.
First of all, log in to your Doppler account. Next, go to "Create Campaigns" and then select "Template Editor".

In this option, you will be able to select any template identified as "Beta". Here it is possible to choose between the different pre-designed templates or create one from scratch by clicking on "Create template".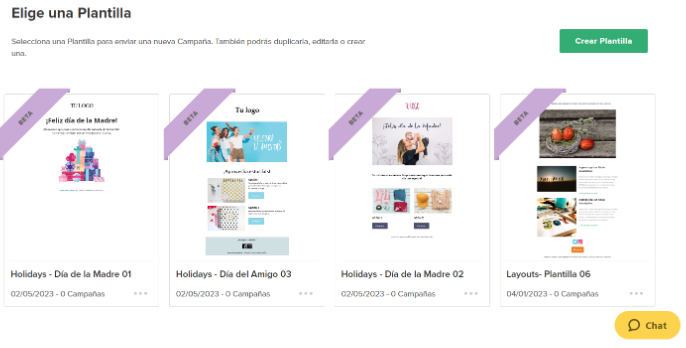 Once you have chosen a template, from the side menu you can drag and drop the PayU payment icon to the Email template you are creating.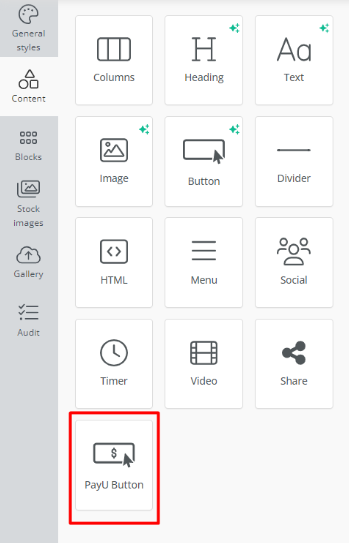 This is how you will see it in your template: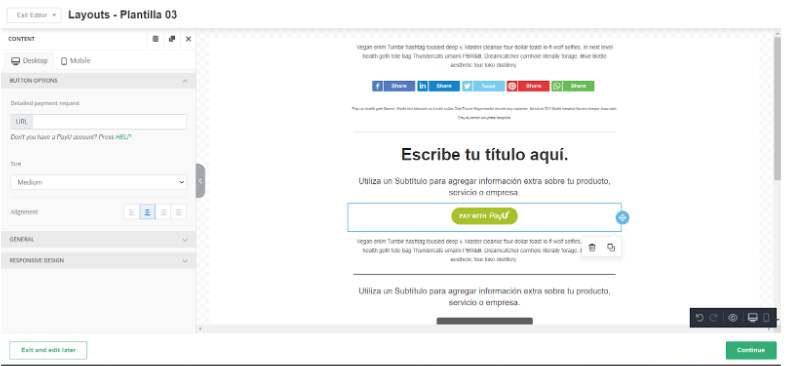 Once you add it you will be able to edit the link you want it to go to, the alignment, size and padding options.
And ready! The PayU payment button has been added to your Email and you will be able to start sending attractive Campaigns with this link that will help increase the conversions of your business.