How to integrate Doppler with Infor CRM
If you are an Infor CRM user and you are looking for innovative ways to get in touch with your clients and leads, you've come to the right place. This tutorial will show you step by step how to integrate your system with Doppler Email Marketing.
Keep in mind that in order to advance with this integration you need to have an account in Doppler. If you don't have one yet, you can create it for free here!
Step by step to integrate Doppler with Infor
First you need to install the Doppler module in Infor and also obtain a "Licence Key". We recommend you to get in touch with BGlobal, official Infor partners in LATAM and Spain.
Once the module is installed both apps will be integrated and synched. You'll only need to access your Doppler account and create a "Custom Field".

Simply click the "Create Custom Field" button and create a new "Text" and "Private" one called "ContactID" as you can see in the image below: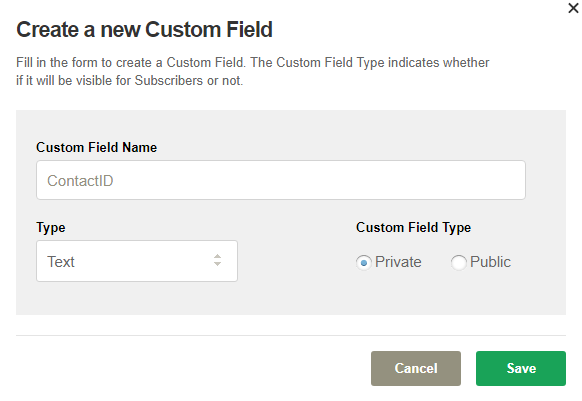 That's it! Now you can start taking advantage of all the functionalities of this great integration.
Have a great Campaign!
INFOR CRM is a commercial brand registered by Infor.