How to integrate Doppler with Zeus
If you are a Zeus Gestión Web user we have great news for you! Now you can integrate your favourite CRM with Doppler Email Marketing.
Keep reading this post to find out how you can combine both apps in just a few clicks.
Step by Step to integrate Doppler with Zeus
First, you need to access your Zeus Gestión Web account.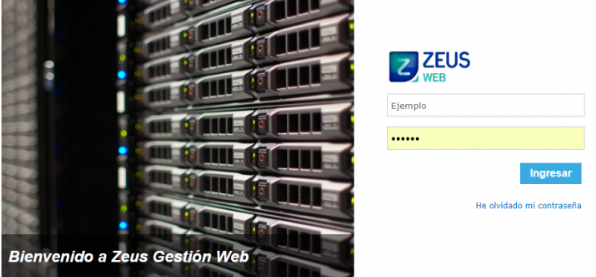 In the "Inicio" board you will find a "Widget" inviting you to create an account in Doppler.
If you are already a Doppler Email Marketing user, you simply need to get in touch with the Customer Support Department of Zeus in order to activate the integration.
If you don't have a Doppler account, click the "Crear Cuenta" button.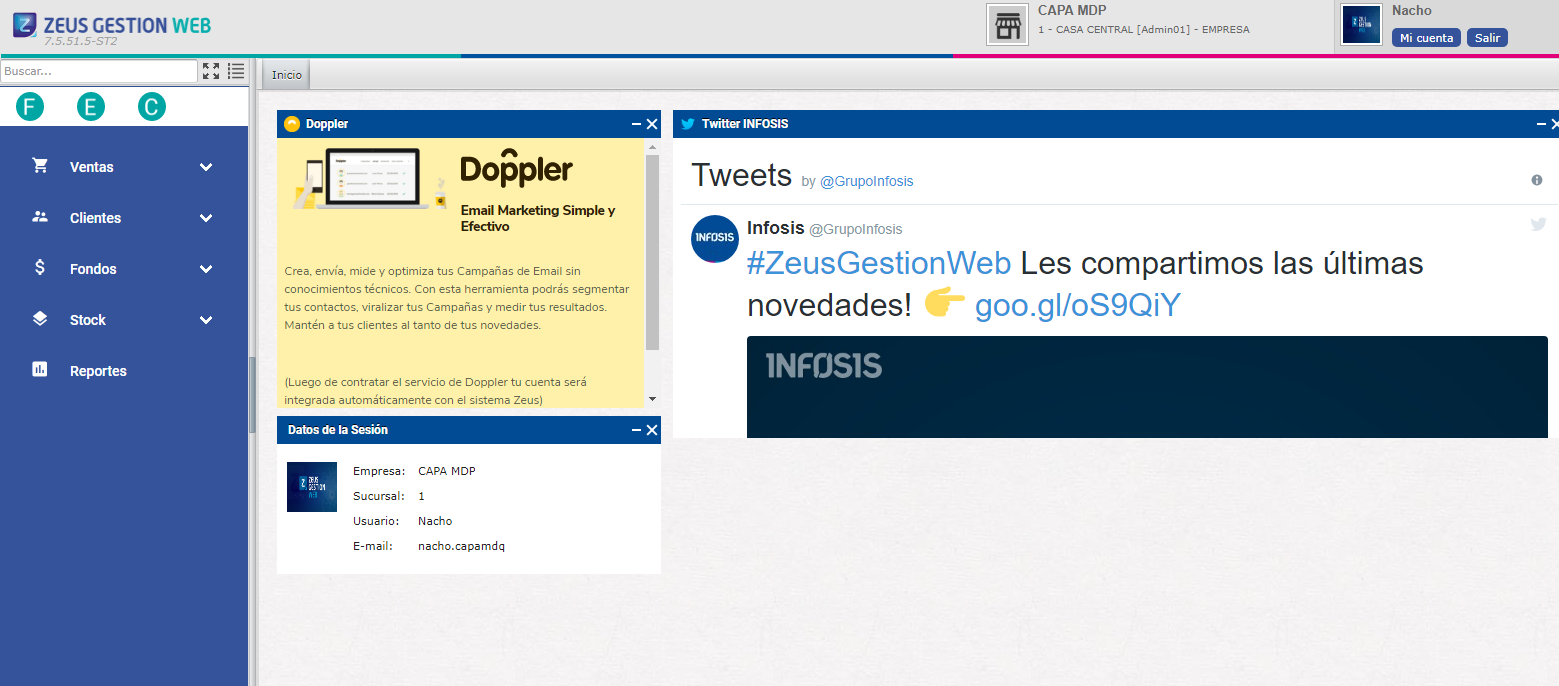 You will be redirected to a benefits Landing Page where you will be able to create your account with a special discount.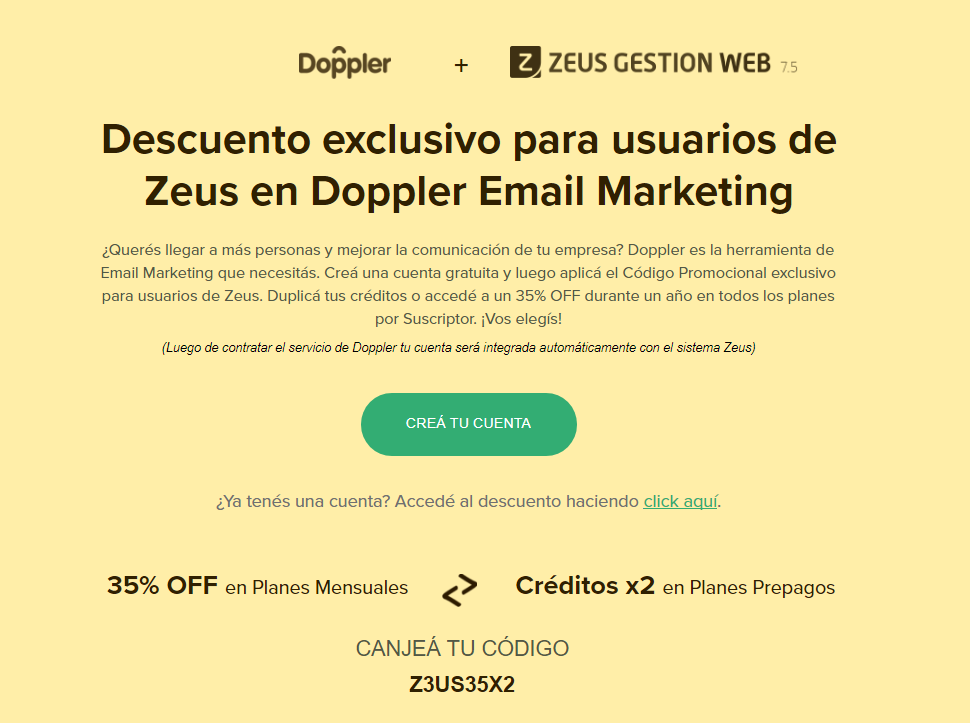 Select the "Crea tu Cuenta" button and fill the required information. A confirmation Email will be sent to your Inbox. click the "¡Activa tu Cuenta!" option and your brand new Doppler account will ready to use in your browser.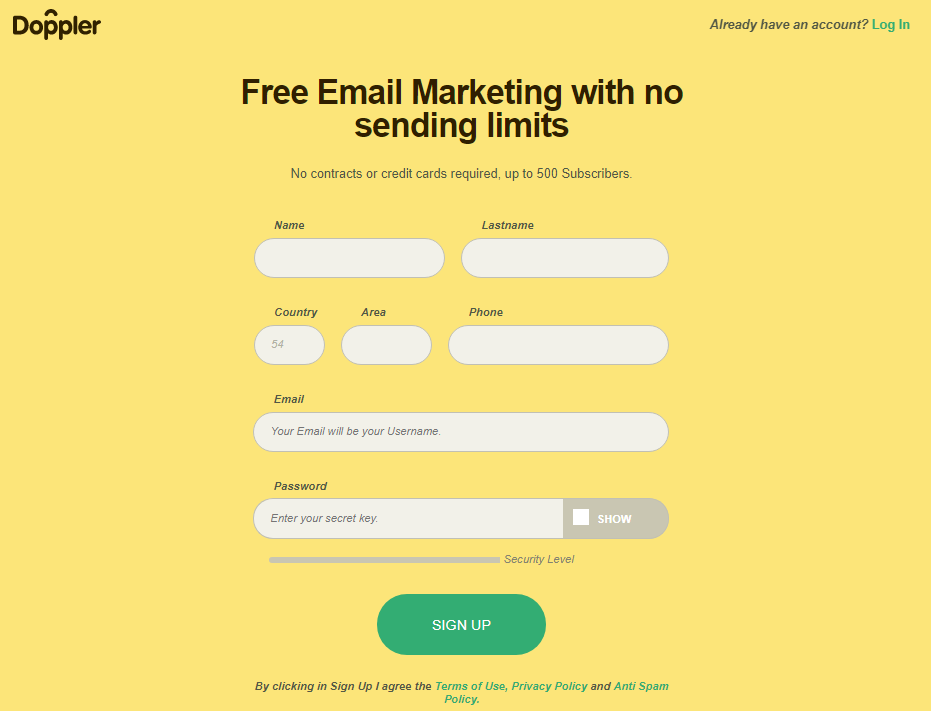 Well done! Next step is to activate the integration and, in order to do that, you need to get in touch with your Account Manager at Zeus.
Once the process is confirmed from their end, all your clients and contacts will sync with your Doppler Lists.
This integration was developed and its maintained by Zeus. If you have any question do not hesitate to get in touch with their Customer Support Team.
Have a great Campaign!