How to configure SEO and analytics in your Forms
When you create a Doppler Form, you have the chance to add valuable information in order to be easily displayed and indexed by the search engines; this is usually known as SEO optimization.
This means that if somebody makes a search in Google or any other search engine, your Form (displayed as a Landing Page) or Website might appear in the Google's first page results. Awesome, right?
In addition, your Doppler Forms can be easily shared in Social Media with specific content. This is what we call "shares" and it's really easy to set them up in your Forms!
In third place, you can integrate your Doppler Forms with your Google Analytics account to register the number of visitors, subscriptions and more in a certain period of time. This is called Form's analytics.
Within the Forms Editor, the SEO and analytics Panel is shown as: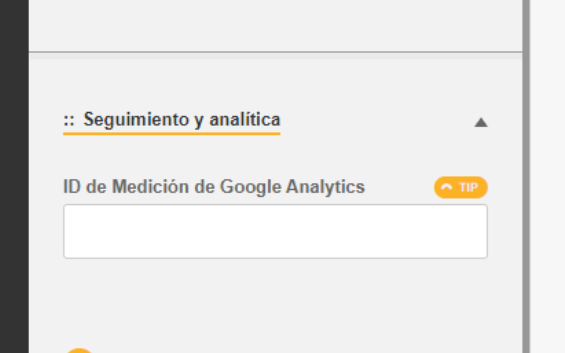 There you'll be able to configure settings to display your Forms correctly both in search engines and Social Media. This is also the right place to synchronize your Google Analytics account with your Doppler Forms.
Now we'll see which fields you can customize on the SEO and analytics Panel.
Search engines and Social Media shares
Here you can customize the following information:
Your Form's thumb: which will be shown every time you Form is shared in Social Media.
SEO and shares title: We suggest you not to write more than 65 characters, in order to ensure that it will be shown correctly.
SEO and share's meta description: It's a brief summary about what your Form is for. It will also be shown in search engines and Social Media.
Your Form's Keywords: At that point, you have to think carefully about the words people might use to find your business on the Internet.
Tracking and analytics
Do you have a Google Analytics account? Include a tracking ID in your Forms in order to get data about traffic sources, visitors, days and time with the largest amount of subscriptions and more.
>>> ATTENTION: Analytics can track this information only when your Form is used as a Landing Page.
+++ If you use them embedded on a Website, you can set goals in your Google Analytics account to know how many times visitors clicked your Forms (this would be set as an Event), or how many times your confirmation page was visited (this would be set as a Destiny). Want to discover more about Goals for Google Analytics? Read this post from its Support Team.
Do you want to track your Form navigation into your Google Analytics account? To set this connection up, copy and paste the tracking ID and follow these steps:
Log in to your Analytics account. On the bottom left hand side, click on "Start" and then select "Admin". From where you will see all the properties and options that you can view or modify.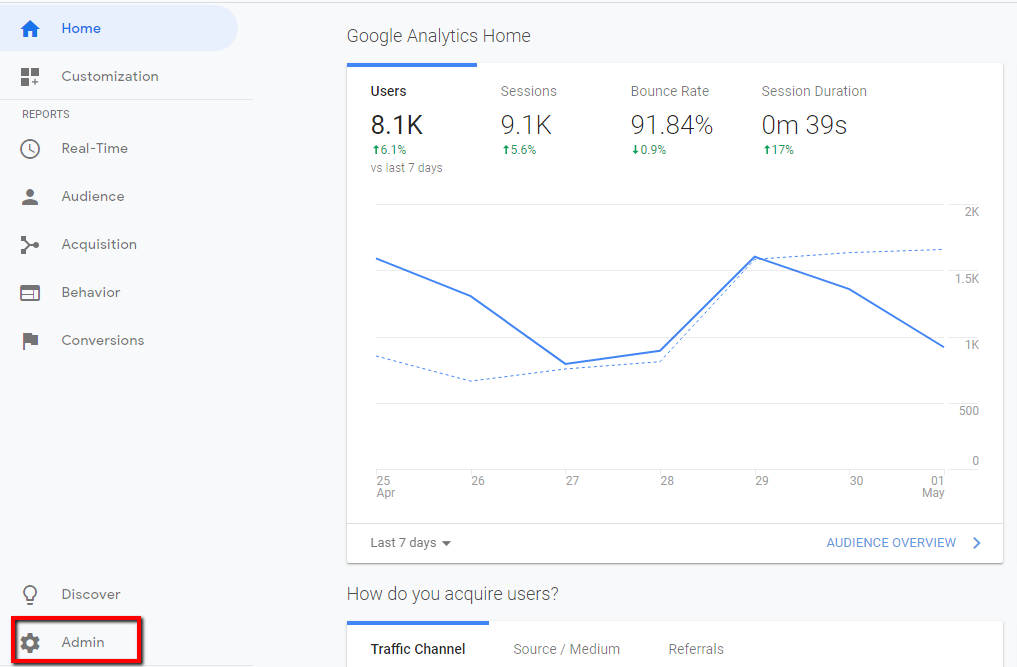 2- From the "Admin" option of your account, select "account access management".

3- Next, choose the account from which you are going to set the requested information.

4 -"Within "Web flow detail" you will find the code to track the information"

5 – Finally, copy and paste it into the "Google Analytics Measurement ID" cell in the SEO panel of the Doppler Forms Editor.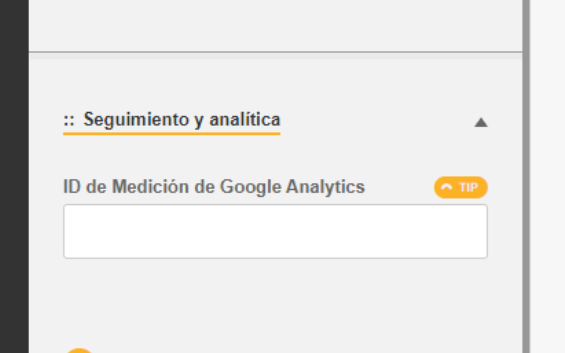 That's all. Have a great Campaign!