How to Edit a Template with the Editor
If you are not an expert in the layout of Emails or you don't have an HTML file to create an Email Campaign, don't worry! You can certainly use one of our Templates and easily modify it with Doppler's Editor.
Just follow these simple steps and design the piece you need in an easy & quick way.
To edit a Template, you must first login to your Doppler account. If you don't have one yet, you can create one totally free here.
Once you have completed the previous steps, you will be asked to create the Campaign's Content. At this point, click on "Select Template".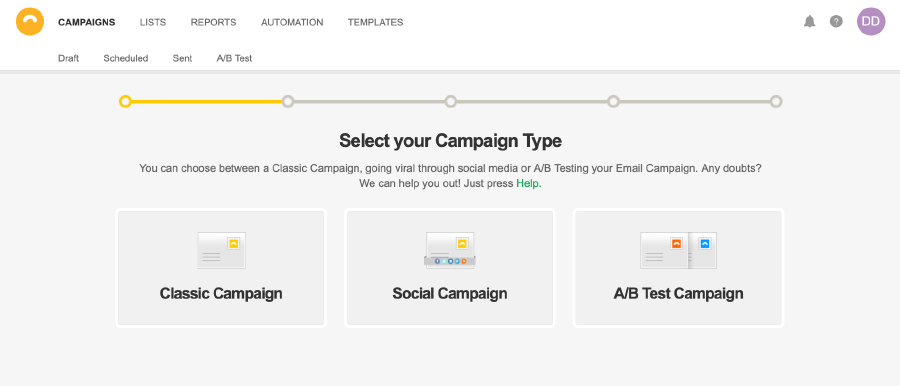 Choose the Template that best fits your needs and select "Next".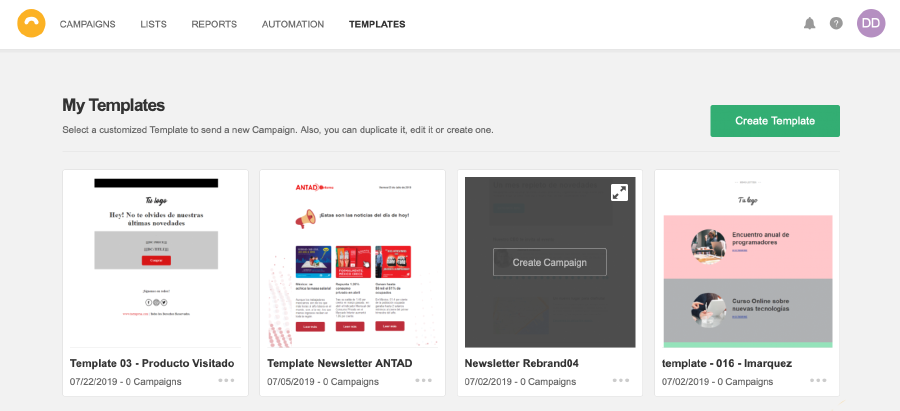 Once you have done this, you will access the Editor to customize the Template.
Style
Before you start inserting Elements into your Email, you can customize the piece by changing the background color, by placing an image or by modifying the alignment (left, center or right).
To do this, click on the following symbol on the left side of your screen: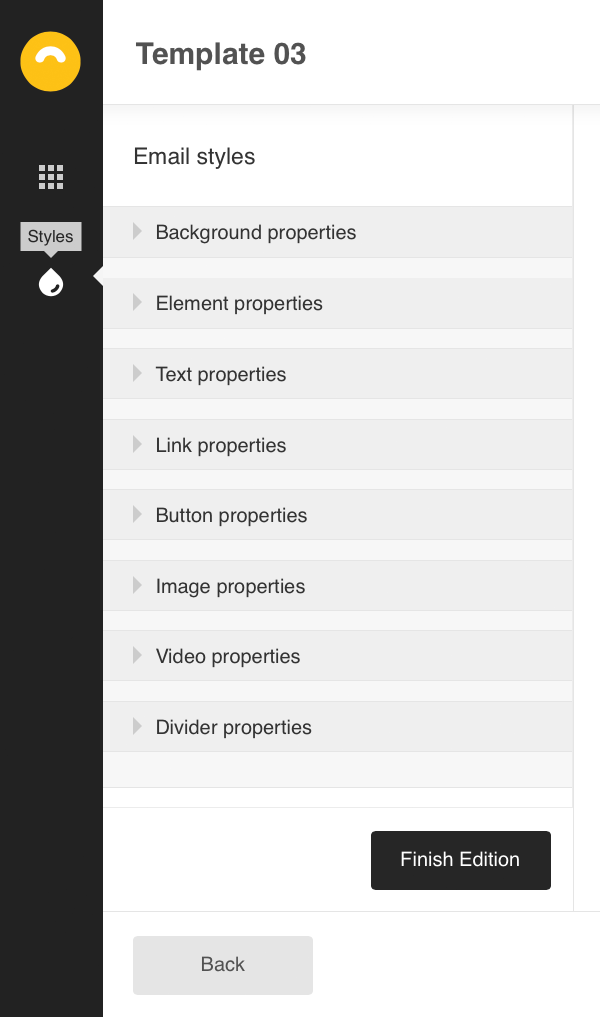 Elements y Products
The other symbol that is in the same side column, is the one that will give you access to all the Elements and Products that you have at your disposal to create magnificent Campaigns.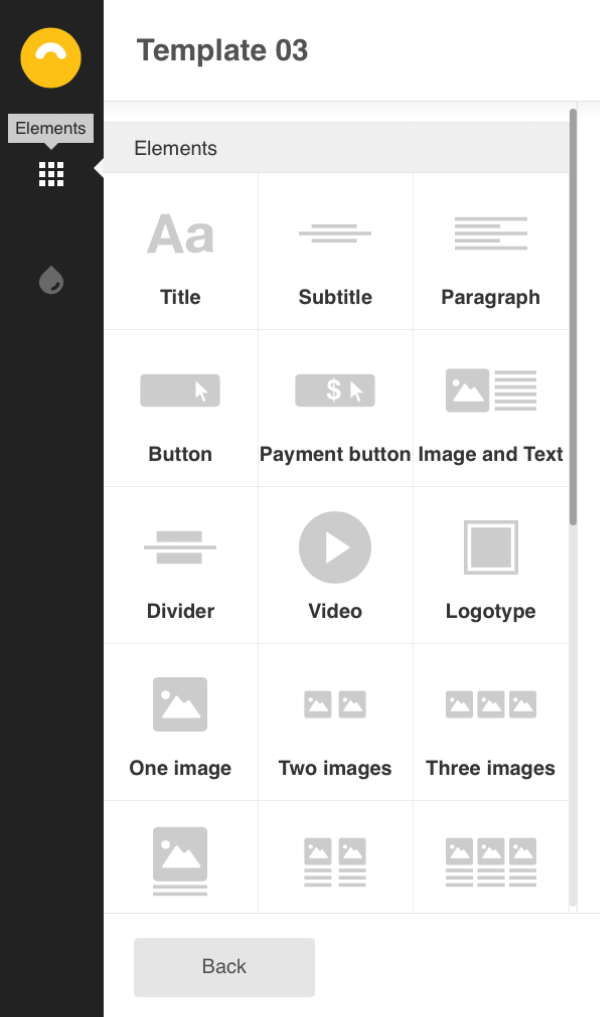 To get the most out of the tool, make sure you know how each Element works:
Title: Drag and drop this element to add a title. You will see a text editor in which you can write the content you want.
Subtitle: Use it to add extra information about your company, product or service.
Paragraph: Describe the advantages you're offering or explain how to access a specific benefit. This is a longer and more comprehensive text that explains in detail the message you want to communicate.
Button: Boost your Conversion Rates with a simple and attractive Call to Action. Remember to really think where to place it in order to achieve better results.
Video: Add a preview of your video, assign a title and put even the playback symbol on it. It will look great and your Click Through Rate will grow extraordinarily!
Image/Two Images/Three Images: Improve the design of your Campaign with an image that highlights the main message.  If you have more than one, take advantage of a more professional design so that they look great on your piece.
Logo: Place your logo on the top of your Email, so that your Subscribers can quickly identify who exactly sent it. Drag the icon to your piece and double click on it in order to select the logo from your computer.
Image and Text: Add an image to a text to optimize the visual impact and achieve an effective & balanced content. This will be an essential element when creating Newsletters.
Separator: Separate different content sections in order to improve the readability and clarity of the piece.
One Column / Two Columns / Three Columns: Design your content in one, two, or three columns. Within each one you can insert images, titles and short texts. These types of Elements will be of great help to you to design wonderful Newsletters.
Social Media: Viralize your pieces with Social Media buttons so that your Subscribers can share your content on their profiles. Choose the design you like best!
Products
Below the Elements, you can find the so-called Products. These will be useful for you, especially if you have an eCommerce.
They offer you the possibility of incorporating the image of your product, with a title or name, the price and a CTA or Call To Action.
Here you can also choose One column, Two Columns, Three Columns or Image and Text. This will depend solely on the design you want to give to your piece. The way to edit them is the same as for the Elements.
How do the different tools work
If, for example, you want to add a Title into your design, drag & drop the item "Title" to where you'd like it to be. Not only will you be able to edit the text, but you can also choose the background color of the container from the menu on your left.
Remember that you can apply this change only to the container element or mark "At 100%" and extend it to the entire width of your Email. The same applies to any other item you are working with.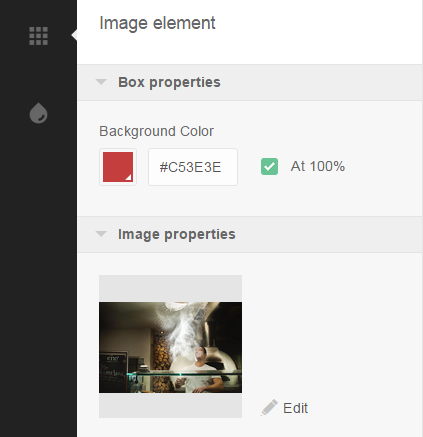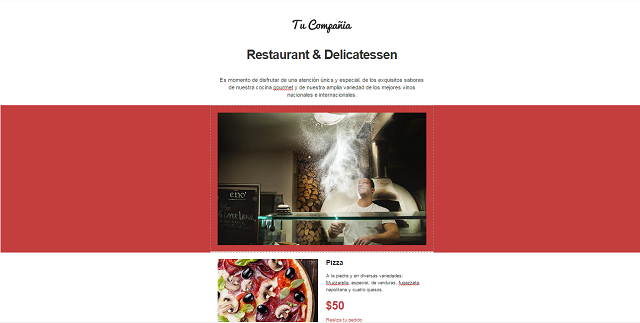 If you want to move an Element, get rid of it or duplicate it you can access these options by positioning over it.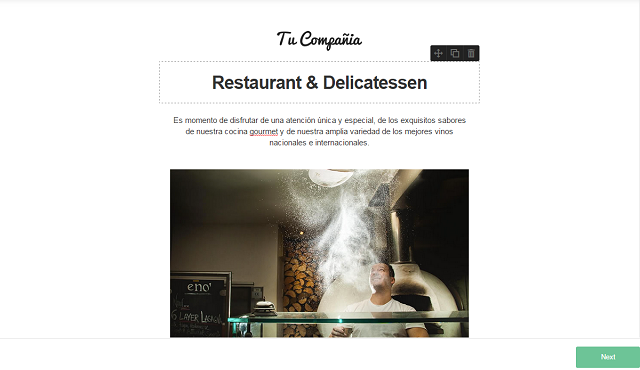 Besides, you can customize the size of the text and insert links, among many other functions. To be able to do so, just select the piece you want to edit and the edit toolbar will automatically appear.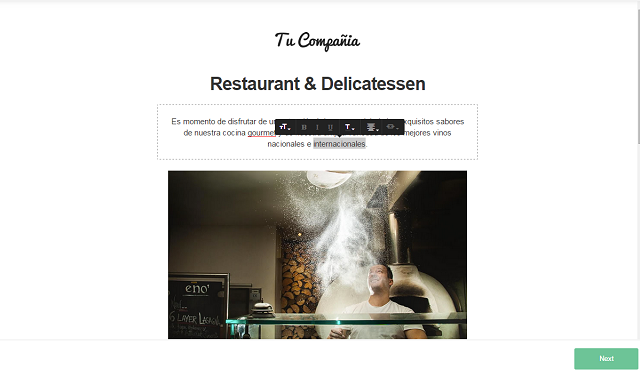 Up to the right you'll find the main editing buttons that will allow you to Save Changes and Preview your Campaign.
Remember that all these Templates were built with a Responsive Design. That means they'll apply to both PC and mobile devices. Use it to test your links!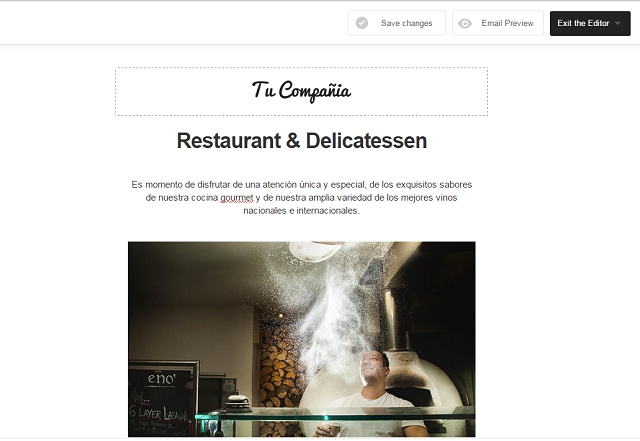 Once the editing is over, hit "Next" down to your right and close the Editor. You're now ready to send your Campaign.
Achieve greater results with our awesome Templates! If you still don't have your Doppler account you can create it quickly clicking here, what are you waiting for? Use the best free tool with no shipping limit!
Apply what you've learned!

Create a free account in Doppler and boost your business strategy with Email, Automation & Data Marketing. No monthly sends limits!

SIGN UP FREE

No contracts
or credit cards needed