Doppler and Viewed: How to add autoplay videos in your Email Campaigns
Did you know that Doppler and Viewed make it possible for you to send videos in your Campaigns? Your Subscribers will be able to reproduce them directly from there.
If you want to increase your conversions with attractive audiovisual content, find out in this article how to embed videos in your Campaigns, in the most simple and effective way.
What is Viewed
It is a platform that allows you to insert videos in your Email Marketing Campaigns, with the possibility of reproducing them directly from the Email.
In addition, it is easy to use, mobile-friendly and it will help you increase your CTR in an extraordinary way.
Apart from that, you have a private access to measure your videos and Campaigns' performance in order to optimize your strategy.
Viewed: a versatile and effective platform
How do you make sure that all your Subscribers can access your content? It's very easy with Viewed!
When you upload your video to the platform, Viewed automatically generates more than 20 different formats and resolutions, several GIF versions and an alternative image, which are all stored on its high-speed servers.
Sometimes your video will not be possible to be played directly from the piece, because certain Email Agents do not reproduce this kind of contents. It is for those cases that Viewed also generates video GIFs and static images.
The good news is that you do not have to worry about anything. When the Email reaches each Subscriptor, Viewed detects the user's technology in real time and shows the video in the proper format and resolution.
In case their device does not support video, they are given a preview of the video in GIF format or an alternative image, so that when users click, they can inmediatly access the video.
Viewed: Step by step to embed a video in your Template
The first thing you need to do is log into your Viewed account. If you do not have one yet, you can create it here. By default, you'll be on the free plan, which includes 100 views so you can test.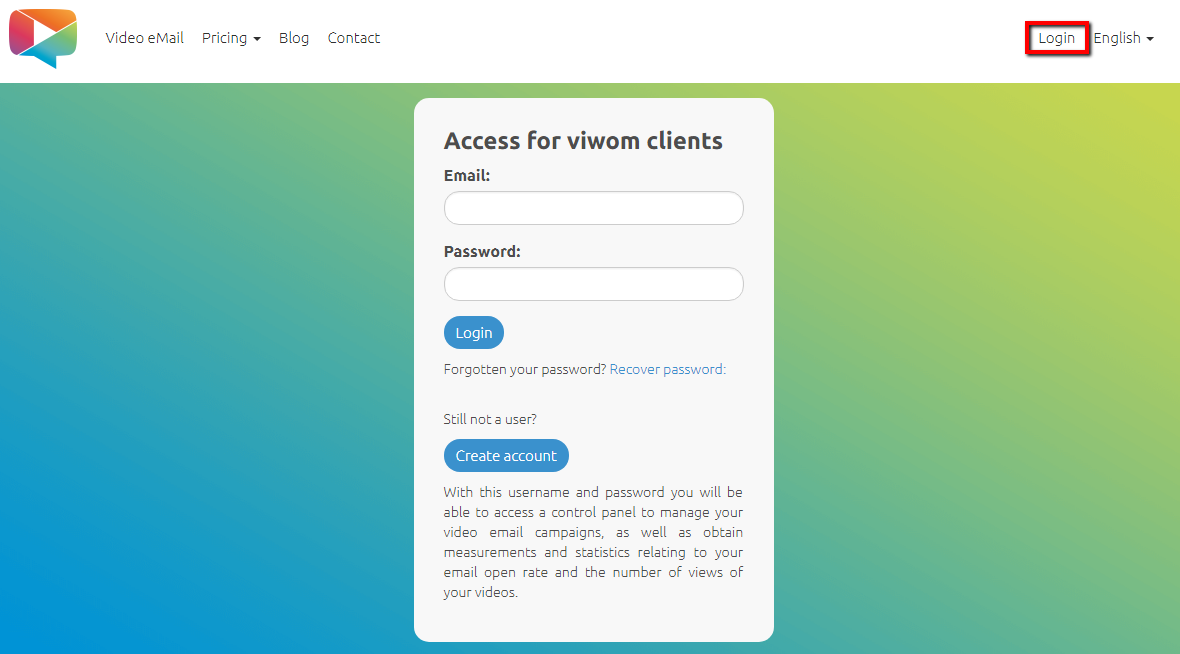 Now you must click on "Create Campaign".

Once there, assign a name to the video and then click "Select video". Once you have chosen the piece, click on "Upload video".

If your video has been uploaded correctly, you'll see it in the "My Videos" list with Active status. Click on "Create Campaign".

Now, simply name your Campaign.

You can also select "Autoplay" if you want your video to start automatically after your Subscribers open your Email; "Loop" if you want your piece to be played automatically over and over again, and/or "Mute" if you want it to be played in silence.
Now you must assign the width in pixels of the size that you want your video to be displayed in the HTML layout. An "img" tag is generated to indicate where you want to put your video in the HTML layout. Copy this "img" tag and open your HTML file.
Paste it in your HTML Template, wherever you want the video to be displayed. It is usually inserted inside a table tag. Then save your new HTML Template to your computer.
Once you have done this, click on "Select HTML" in Viwomail to upload it and click on "Continue". The process may take a few minutes.
Now you can preview your Template with the embedded video. To do so, click "Video Email Preview". In case your video is not compatible with certain Email Clients, a GIF video and a static image will be displayed.
If you see it correctly, click "Next"; if not, you can customize the images or the GIF animations by uploading your own. When you're done, you can update to see the changes and click "Next".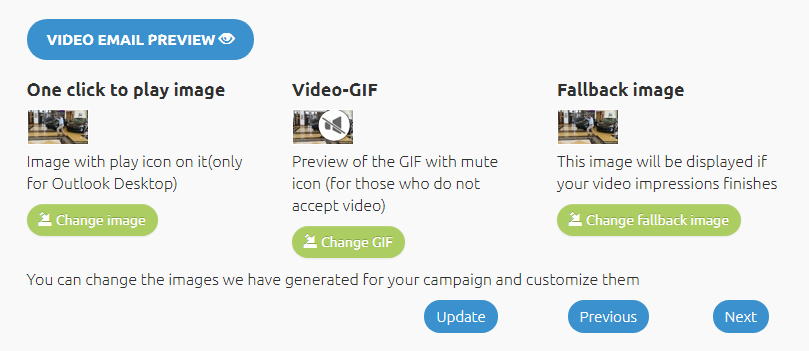 You can now have your HTML Template with embedded video! Just click on "Download Template".

How to upload your Template in Doppler
Now you only have to import your HTML file into your Doppler Campaign. You don't have an account yet? Create it now for free! If you already have it, you should complete the Previous Steps and, once you have reached the creation of the Campaign Content, click on "Import File". Select the template from your computer.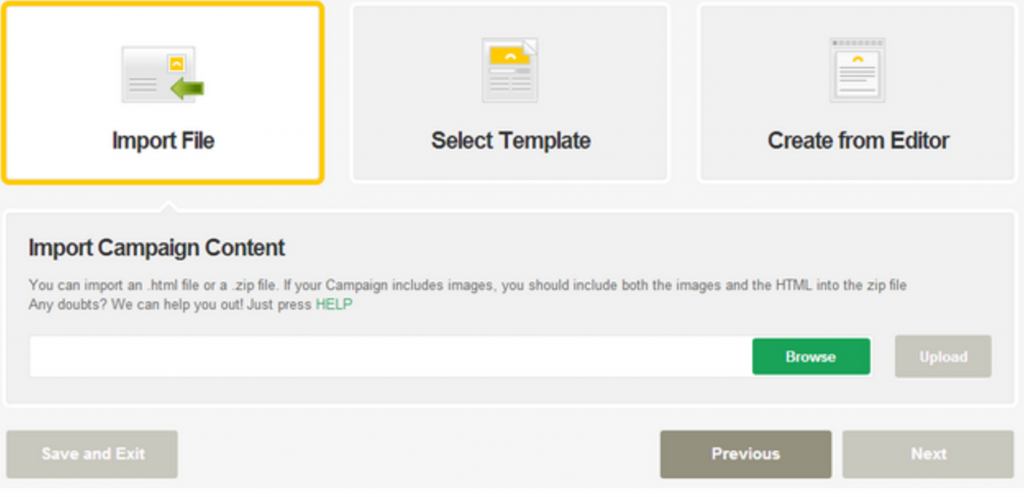 Finally, click on "Upload". If the file has been successfully imported, the following message will be displayed:

Click "Next".
You already have your Template with the embedded video ready to be sent to your Doppler Lists! Now you must choose the recipients of your Campaign and continue with the configuration as you always do.
Now, you have all the keys to send your Campaigns with an embedded video that can be played automatically on your piece. Do not waste time! Get the most out of Doppler and Viewed.
Good luck with your Campaigns!