How to import a Subscribers List
If you are trying to import a Subscribers List to Doppler but you just can't figure out how: don't worry, we are here for you. One way is to follow the video tutorial which is attached below:
Also, you can follow these steps:
Login, go to the Lists tab and click on the Create List button.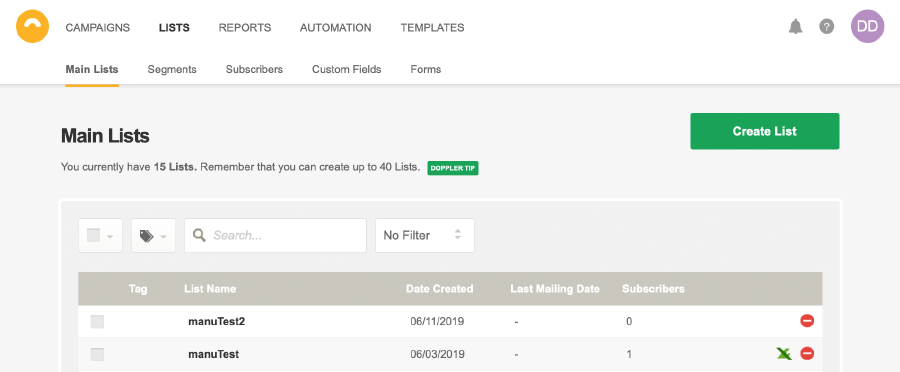 Now you'll have to name your list. When you do it, don't forget to make sure the name helps you to easily identify the list you are creating. Once you've got the name, hit Create.

Click on Import Subscribers. After that, you will be able to import the list by clicking on Import.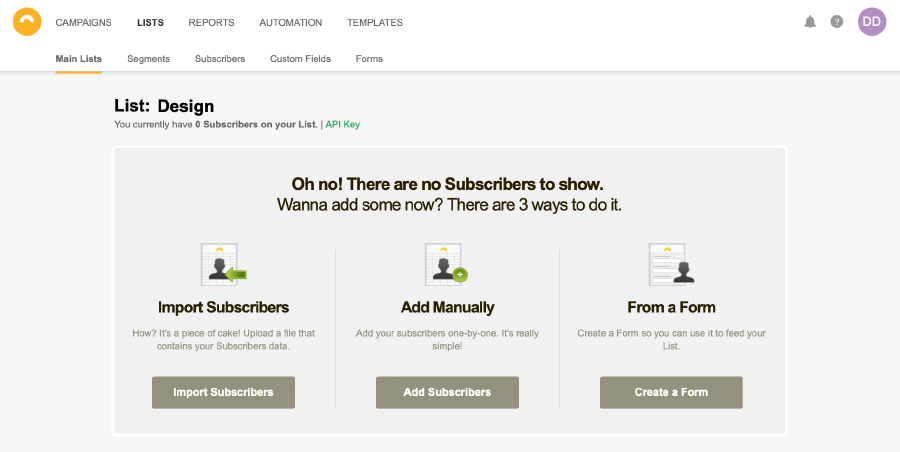 Select the Excel or .txt file you want and click on the Import button. If you have any doubt about how to create this file, you can check this article.
We recommend you to use a .csv extension. If the file is too big, you can save some time by converting it to a ZIP file.

Choose the columns according to Customized Field that matches the loaded list.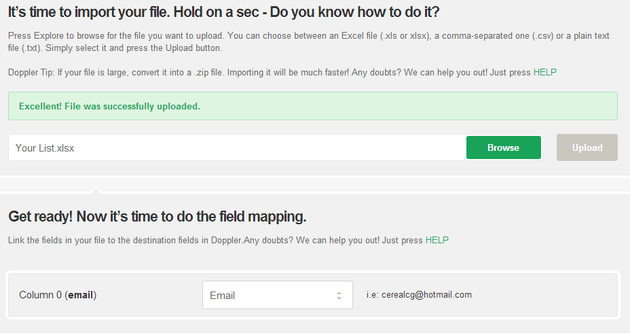 Least, but not less, hit Import to finish uploading your List.
Similarly, you can import a List of Subscribers using our Drag & Drop. To do this, you need to name your new List, then Import Subscribers and instead find your file on your computer. ¡You can Drag and Drop automatically!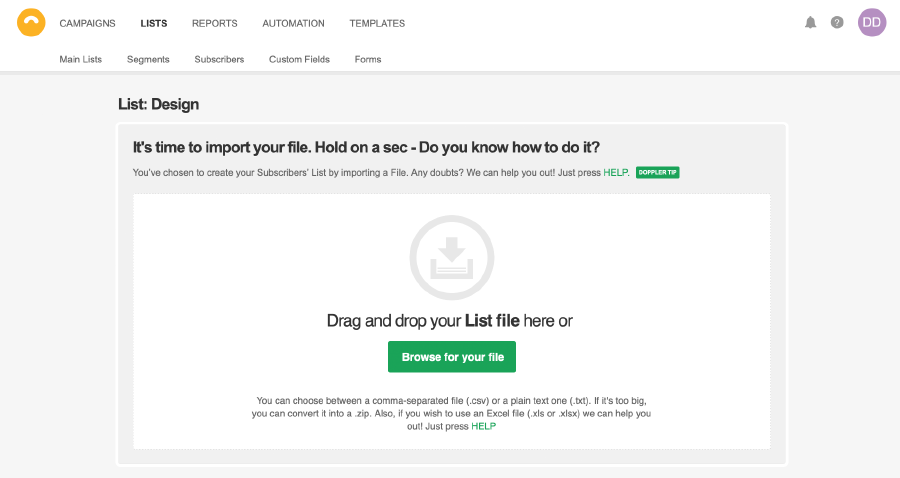 To use this faster and easier method, we suggest you have around your file to upload, for example on the desktop. Then you take the file with your mouse and drag it without releasing to the Import File box. Nothing easier! You've got your file imported and ready for the mapping of fields.
If you don't have your Doppler  account yet, create one now and start optimizing and measuring your shipments simply and effectively. Make sure you reach all your Subscribers with your next Email Marketing actions!
Apply what you've learned!

Create a free account in Doppler and boost your business strategy with Email, Automation & Data Marketing. No monthly sends limits!

SIGN UP FREE

No contracts
or credit cards needed