How to integrate Tokko Broker with Doppler
Are you a Tokko Broker user and you would like to keep in touch with all your clients and leads? It's easy if you know how to take advantage of the power of Email Marketing. Keep reading this post and learn to integrate this powerful real estate CRM with Doppler.
Step by step to integrate your Tokko account with Doppler
First, in order to perform this integration you will need an account in Doppler. You can create a free one here.
Once logged into your Doppler account, access the "Integrations" section and click the "Tokko Broker" button.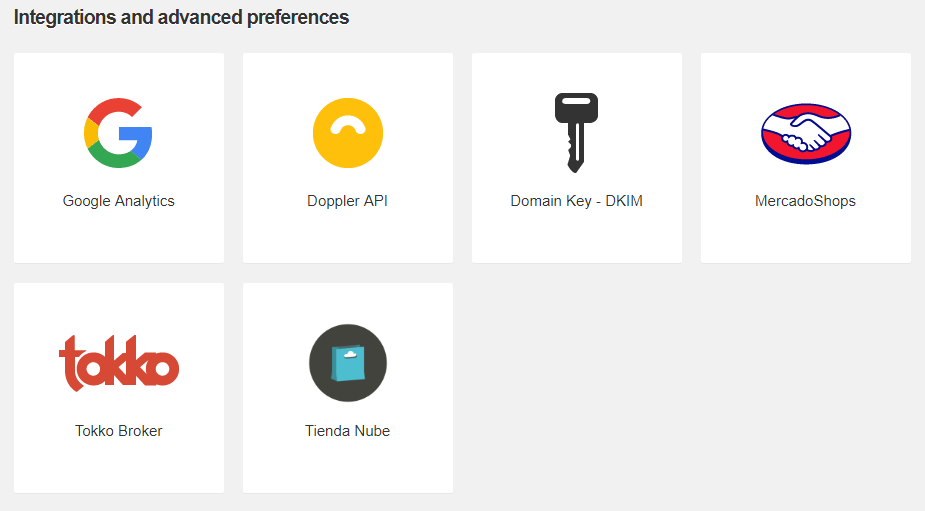 Enter your Tokko Broker API Key and press "Enter".

In order to find your Tokko Broker API KEY you need to access your account and select the "MY COMPANY" options in the "PERMISSIONS" section.

The API KEY will be displayed in your screen. Copy it and paste it into your Doppler account.

After that, click the "Connect" button and that's it! Both apps are now connected. If you need to disconnect this integration you can do it using the "Disconnect" option.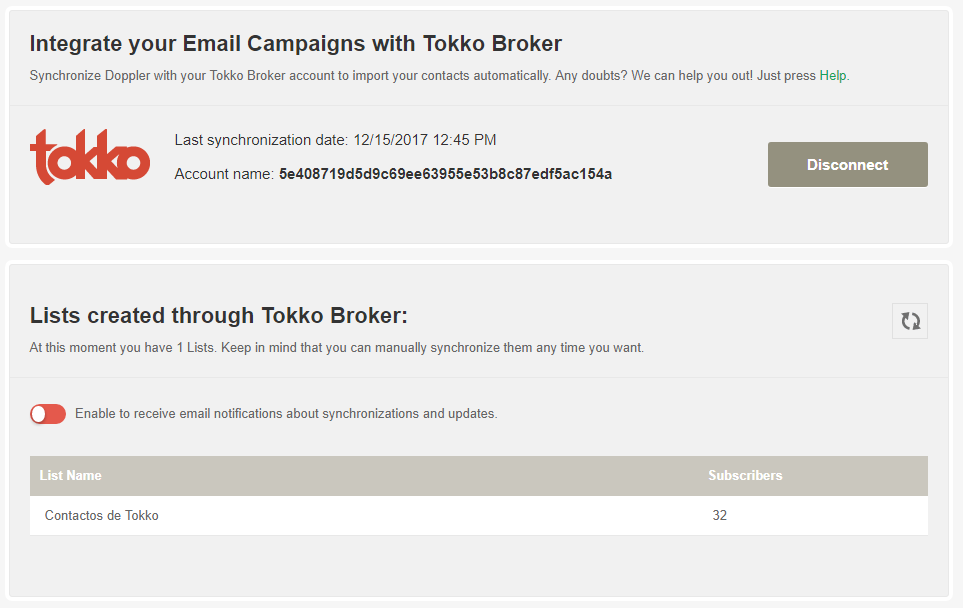 Also you can activate the notifications function to receive email alerts each time both account sync.
And if you need to synchronize your contacts manually, you can do it by clicking the "Sync" button.

Finally, in order to check the imported Subscribers received from your Tokko Broker account, you only need to access the "LISTS" menu in Doppler and enter the List called "Tokko Contacts".

We hope this post helped you integrating Tokko Broker and Doppler Email Marketing.
Have a great Campaign!