How to Manually Add a Subscriber
Once you're logged in and inside the app, go to where it says 'Main Lists'.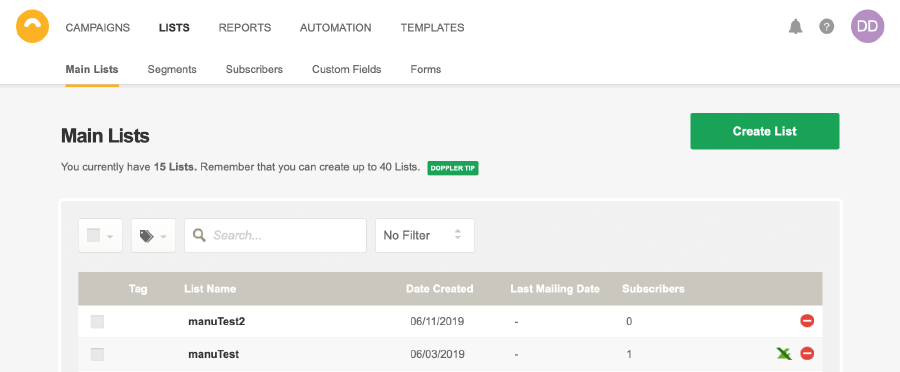 There you'll have to choose the list where you want to manually add a subscriber by clicking on the List's Name.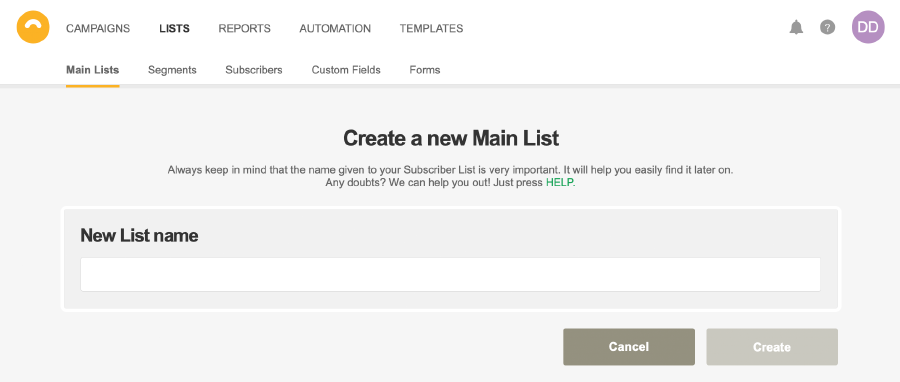 Once you're inside the list, click on the 'Add Subscribers' button.
Now it's time to fill in the form with the subscriber's details, as shown below: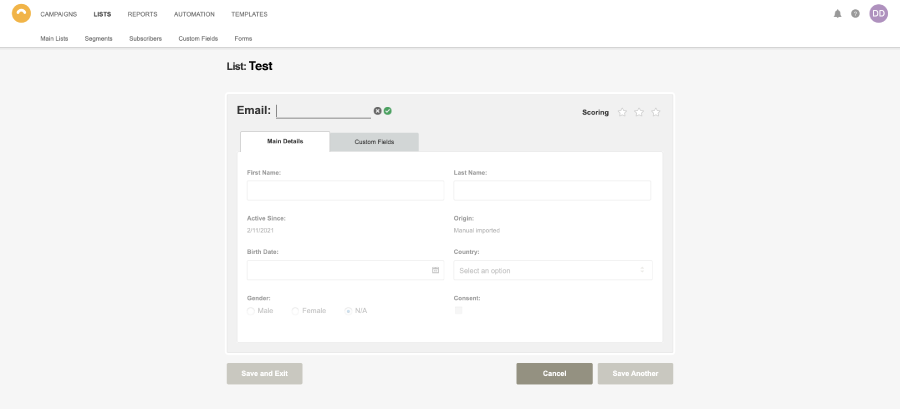 Once you're finished with the form, you'll be able to either 'Save & Exit' or 'Save Another'.
However, you need to keep in mind that the field Email is, of course, mandatory.
Now go and rock your Campaign!