Where do I find my List ID?
If you are working with an integration or with Doppler's API and you need to know the specific ID of a List, you can simply find this information following the next steps. First, you need to access the "Lists" menu.

Then, identify the specific List and click on it. Remember that the "ID of a List" will be available only for paid accounts so, if you'd like to activate it, you can take a look at our pricing here.

Then, click on the "API Key" option and a popup will show you the "API Key" and "List ID" info.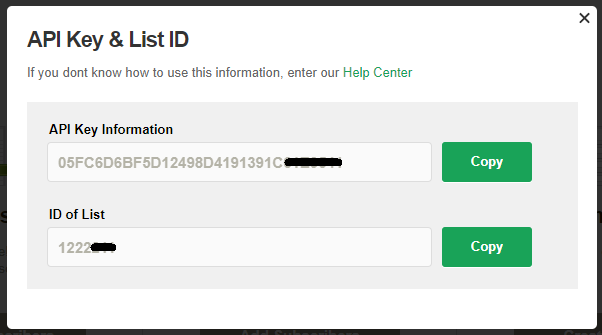 That's it! If you want to know a little bit more about our API, take a look here.
Have a great Campaign!