Discover Doppler's Advanced Reports
One of the pillars of a successful Email and Automation Marketing strategy is the measurement and constant review of Reports. These are one of the main resources you have to find out how well a certain Campaign worked, and to improve your decision making for further shipments.
In this article we introduce you to Advanced Reports: composed of valuable information about the main statistics and metrics of your Automation flows for On-Site Tracking.
Remember that this functionality is a bonus for all Paid Plans, so by contracting any Plan you will be able to start enjoying it. Now that you know about these amazing reports with whom you'll be able to track your visitor's activity, don't you think it's a great time to try it? START NOW.
How does Advanced Report on-site tracking works
Before we show you all the information displayed on these Reports, it is important to remember that you must have enabled the Automation on-site Tracking feature, added and verified at least one domain over which Doppler will follow up. Review this section of the article if you have questions about how to complete this process.
As you login to your Doppler account, in the Reports section, you will find the Advanced Reports where all the information regarding the behavior of your visitors on your Site or Online Store will be displayed. The first thing you should do is define the domain and choose the period of time you want to be included on the Report.

Therefore, you will see the total amount of unique visits with Email (meaning, navigations that Doppler could associate with a Subscriber Email that you have in your Lists) and the total amount of unique visits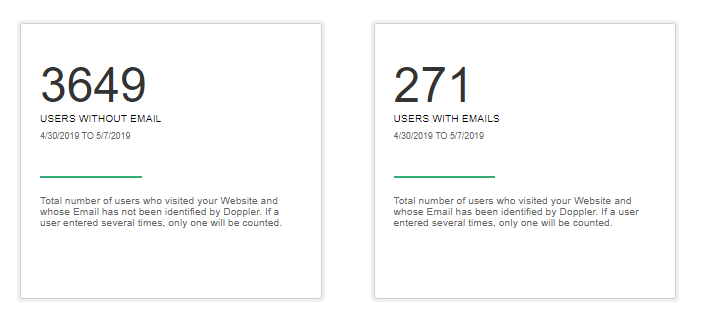 Below you can see the ranking of the most visited pages for that domain, displayed along with the number of unique and total visits.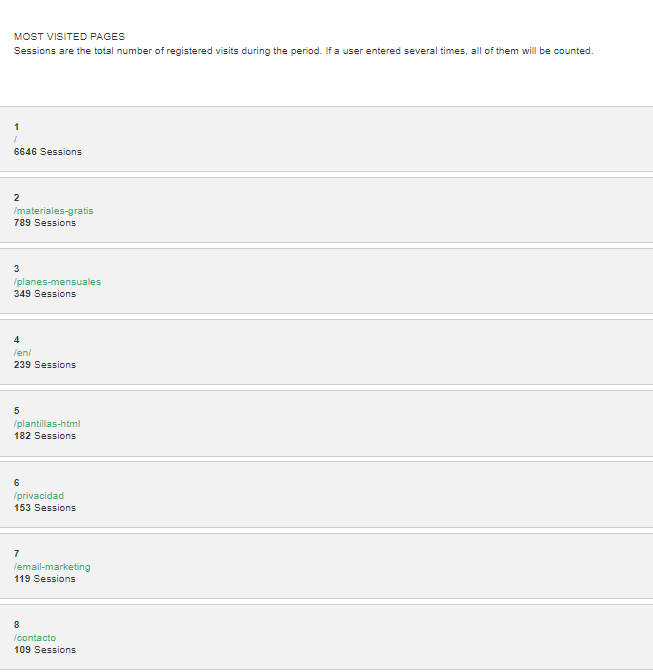 All this information will be very useful to track minute by minute what's going on with your Site or Online Store, and to plan your Digital Marketing actions in this regard.
Have a great Campaign!