Forms: copy the code for your online store
It's time to convert your store visitors into subscribers through Doppler forms. You can integrate a new form into your site or use one of the ones you have already created. Find out here how to integrate a form in your online store and the most necessary action: copy the code.
These forms work in stores that have integrations with Doppler such as VTEX, Tiendanube, Wix and others that support the insertion of forms, as well as in your own website if you know how to edit the HTML. Any of them will ask you for the HTML code of the form that you must generate in Doppler.
Copy code for new form
1 – Login to your Doppler account.
2 – Go to "Lists" > "Forms" > "Create form".
3 – Choose the format. Some stores like VTEX only accept the "Pop-up" type.

4 – Select the list you want your new subscribers to join.
5 – Design and publish your form. Learn more with the article How to create a subscription form.
6 – Select "Copy code".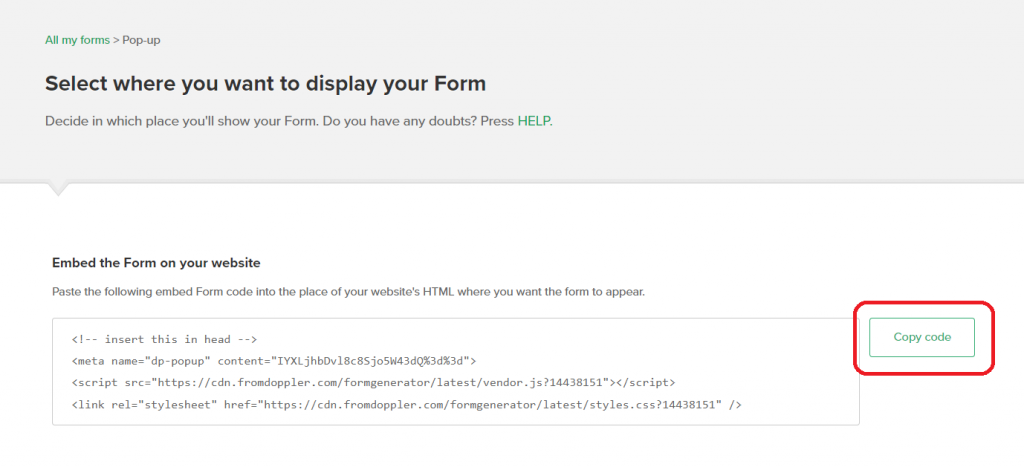 7 – Go to the Doppler plugin section of your store. Paste the code in the indicated box and select "Enable Form". The example shows the VTEX screen, but in your store you should find a similar option.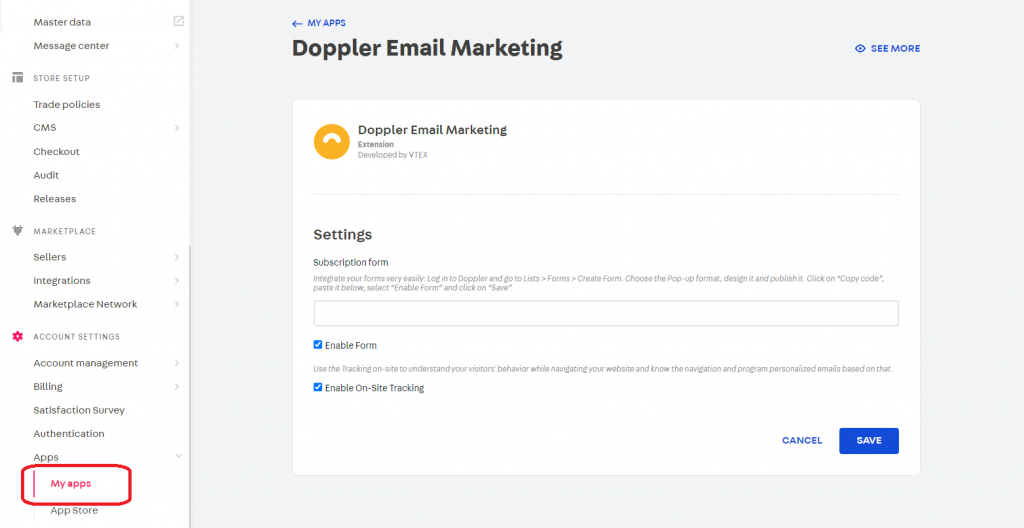 Copy code for existing form
Another scenario in which you need to copy the code for your online store is when you use a previously produced form. Let's see.
1 – Login to your Doppler account.
2 – Go to "Lists" > "Forms".
3 – Find in the list the "Pop-up" form you want to integrate, and then select the "Distribution Type" icon.

Now repeat steps 6 and 7 above.
If you have more questions, you can contact our Customer Service team by WhatsApp and we will help you.