How to integrate Doppler with Unbounce using Zapier
Are you an Unbounce user and you would like to send Email Marketing Campaigns to all the new leads you capture through your Landing Pages? Now you can do it in a second with the new integration between Doppler and Zapier.
Zapier is an online tool that allows you to connect Doppler with more than 800 web apps and in this way automate tasks easily. This platform acts as an intermediary between two services for its APIs. In this way, you can integrate two different applications without relying on a developer.
Here we will show you step by step how to integrate Doppler with Unbounce, but before we will explain some concepts that you need to know. Check this article to know them.
Step by step to integrate Doppler and Unbounce through Zapier
1. Sign up for Zapier. You have at your disposal a free version that allows you to use 5 Zaps of up to 2 steps (a Trigger and 2 Actions). If you want to use more Zaps, access to Premium applications, multi-step Zaps and autoresponder tasks, you will need to have a paid plan.
2. Once you have signed up for Zapier you will be able to create this specific Zap. To do that, click on "Use this Zap" button which appears in the box below.
3. You will see this screen. Click on "Create this Zap".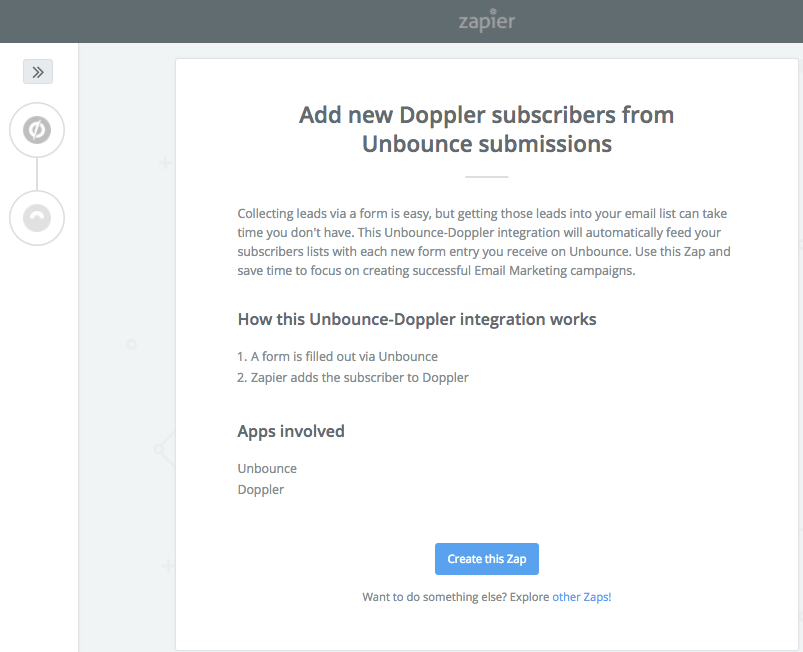 4. In the next step, Zapier will ask you to login to your account.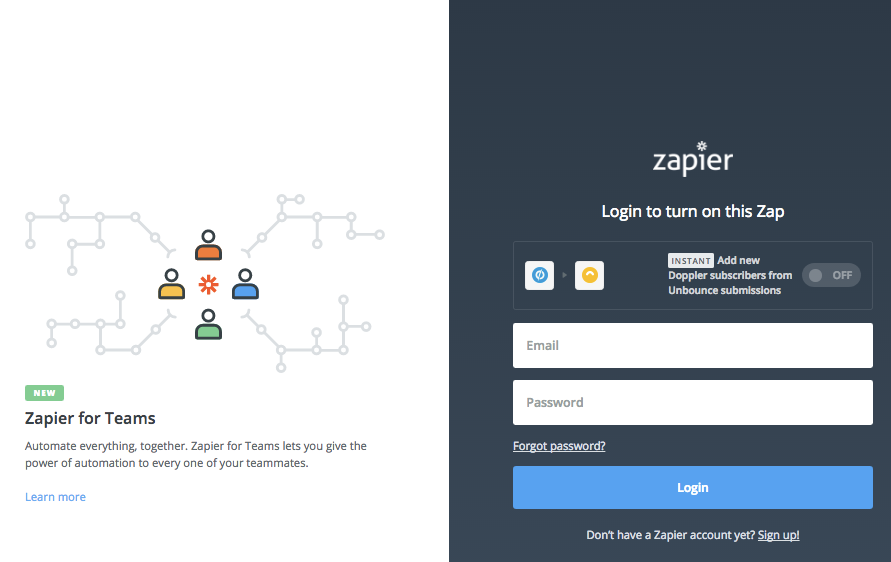 5. Once inside your account you will see this screen. Here you must choose what will be the Trigger of your Zap. In this case the option will be already checked: "New Form Submission". Note that this integration is considered Premium in Zapier, so once your trial period is over you will need to upgrade to a paid account in order to use it. Then click "Continue".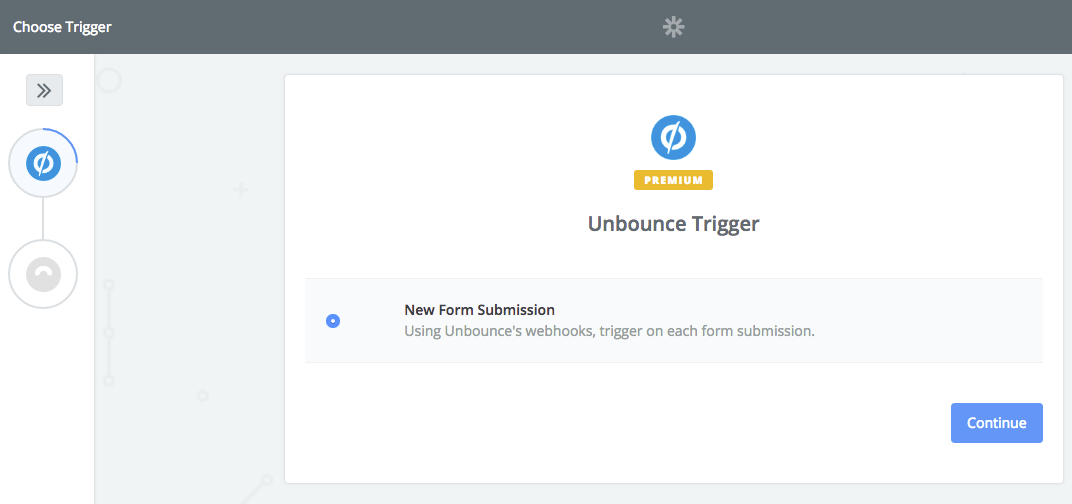 6. The next thing you will see is this screen where Zapier asks you to perform the test of this Trigger. In order to do so, you must copy the URL that appears there. Click on "Copy to clipboard".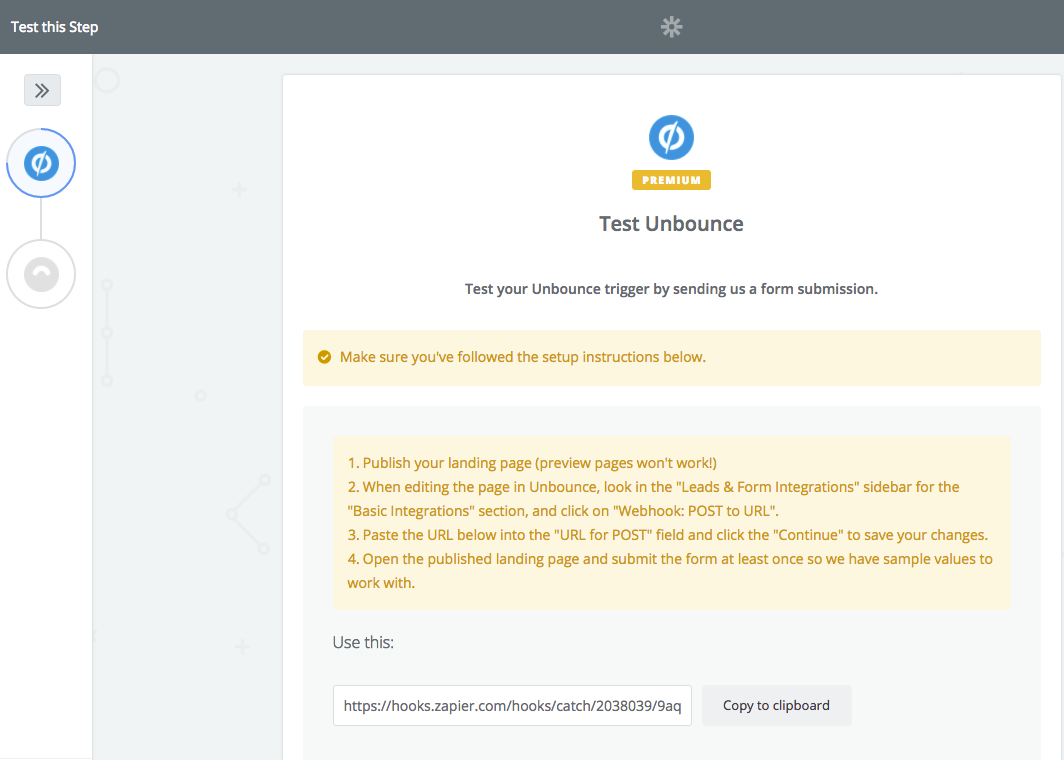 6. Next step is to access your Unbounce account and click on the option "Webhooks" located in the "Basic Form Integrations" section.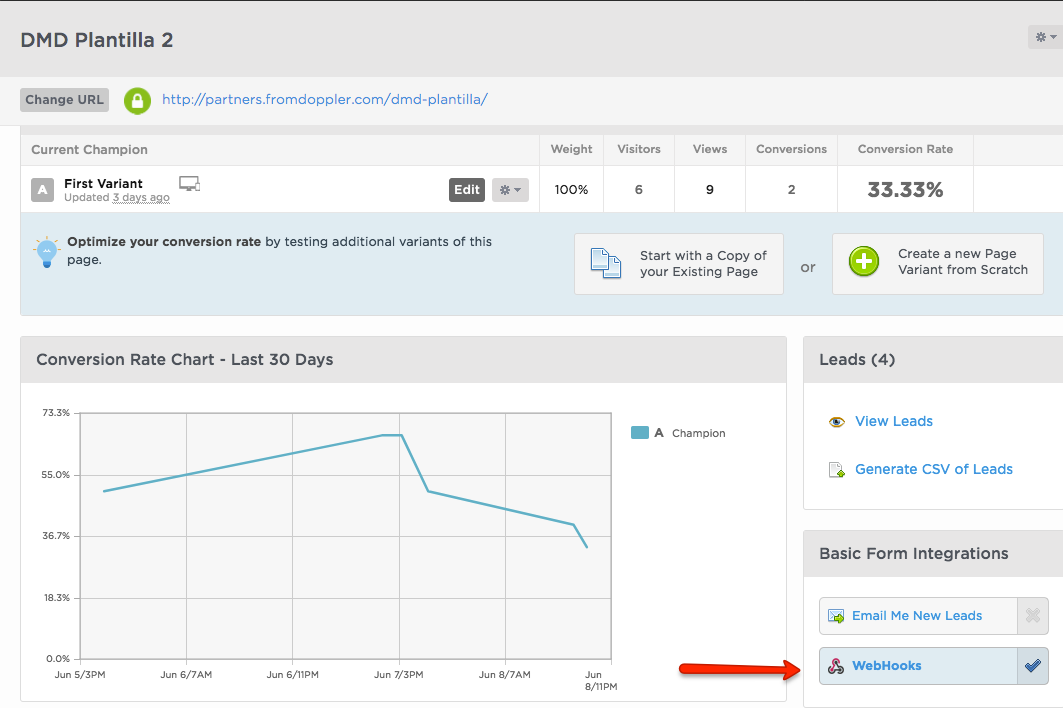 7. A window with a blank field will pop up. Paste the URL provided by Zapier in it.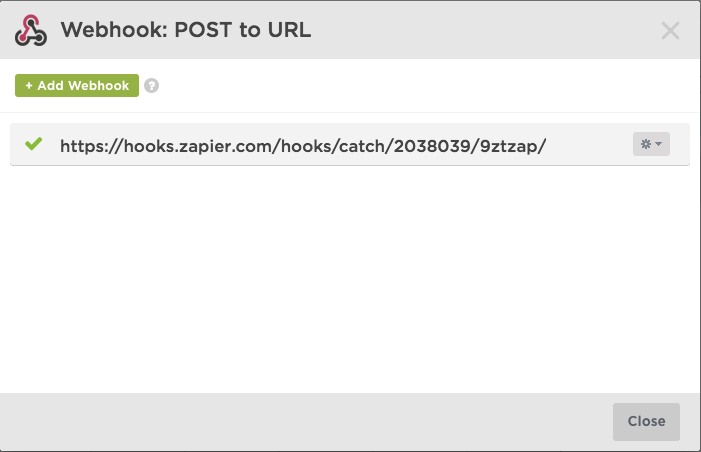 9. The next step is to perform the field mapping and save the changes by clicking on that option.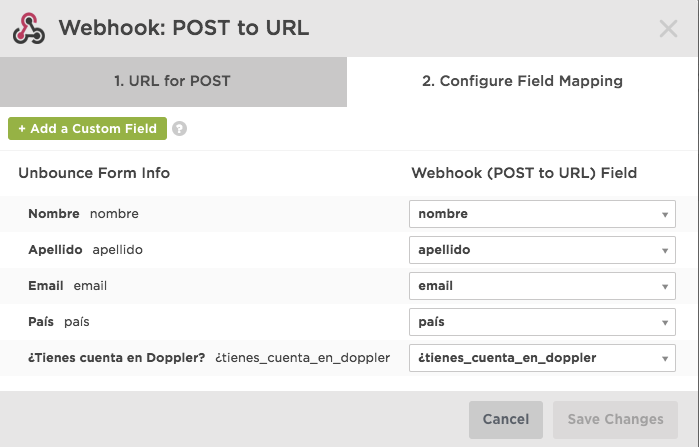 10. To continue, Zapier will ask you to perform a test to confirm that the Trigger has been configured correctly. To do this you must access your Landing Page and complete the Form with a Subscriber as an example. If you have followed each step correctly, you will see a confirmation message in Zapier as it appears in the image. Then click on "Continue".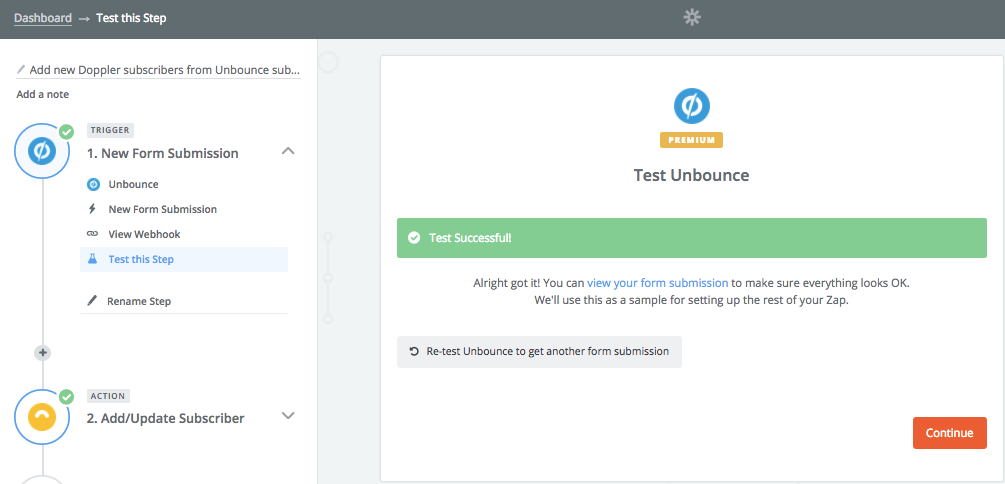 11. Next step is to choose the Action which the Trigger will activate in Doppler. For this example we will choose the "Add/Update Subscriber" option.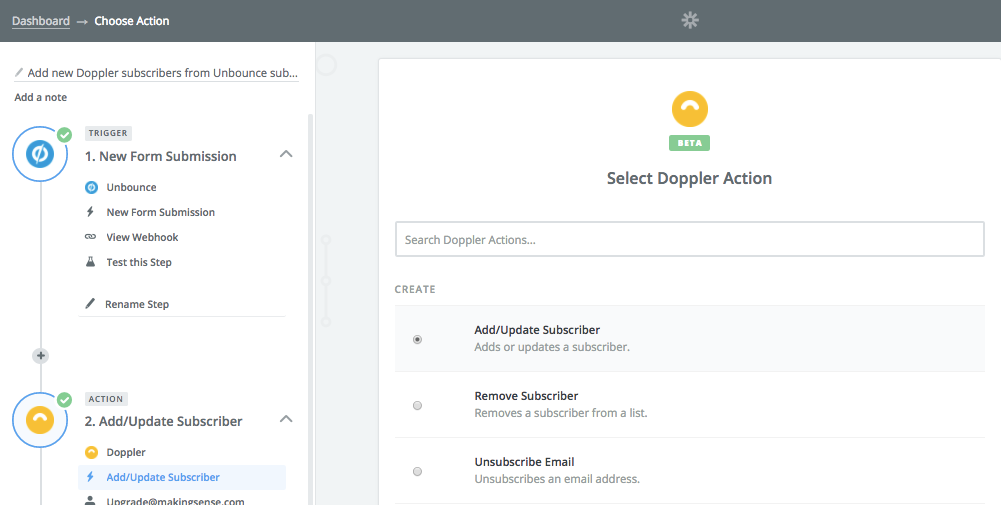 12. It's time to connect your Doppler account with Zapier, you will need your username and API Key. If you don't know where to find it, read this article. And if you have not registered in Doppler yet, you can sign up for free here. Then you have to click on "Yes, Continue".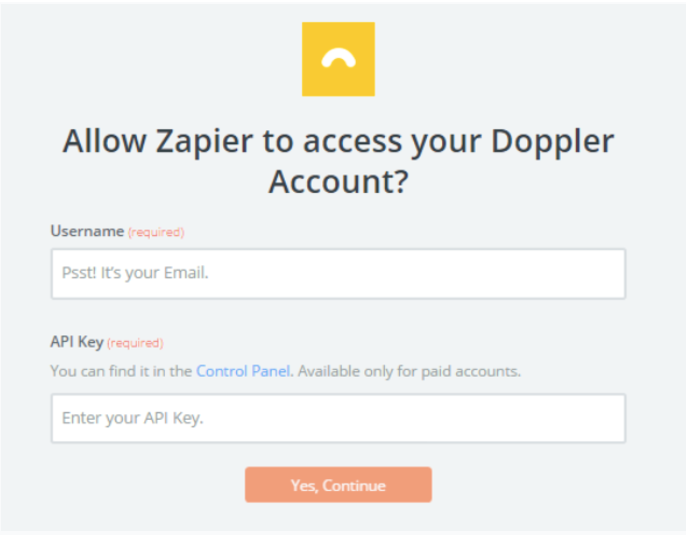 13. Zapier will select your Doppler account. Then just click on "Save + Continue".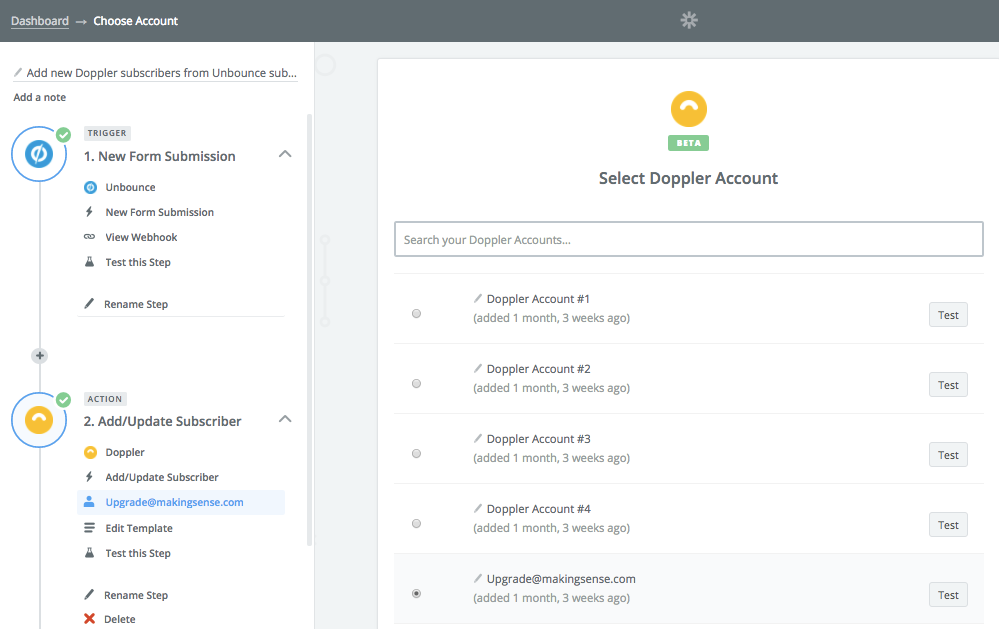 14. Select the Doppler List where the contacts captured will be imported through the Landing Page and complete the Form fields that appears on your Landing Page. You have not created your List yet? Find out how to do it here. Then click "Continue".
Note: It's very important that you perform a correct mapping because the data of those fields that are not selected will not be registered in your Subscribers List.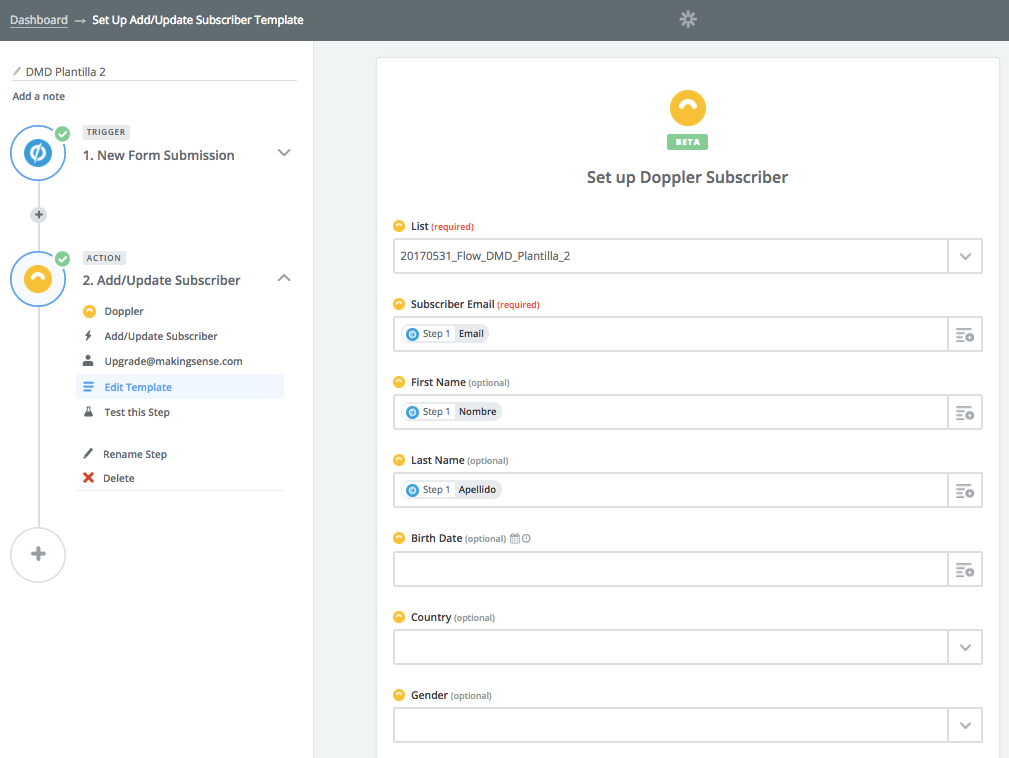 15. A test Subscriber will be created in your Doppler account in order to test the Webhook. Wait for the test to complete and then press the "Finish" button.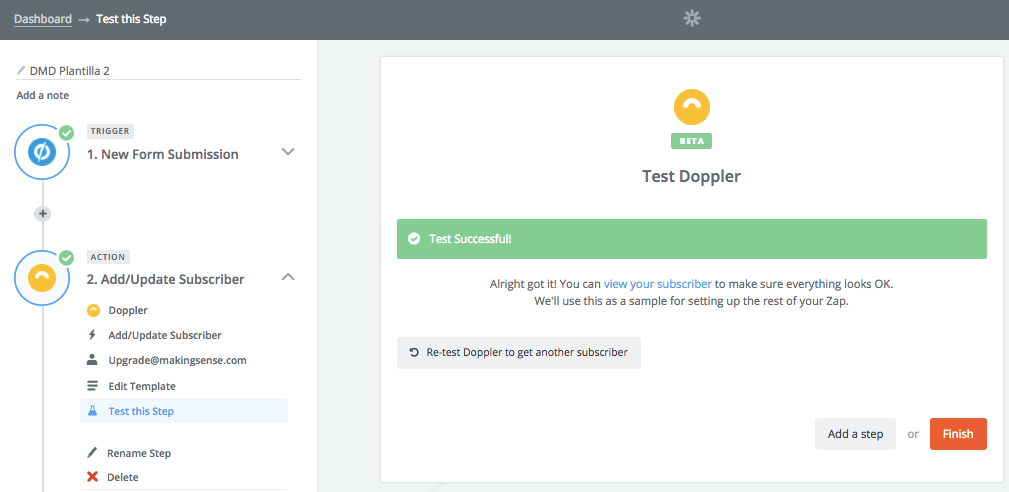 16. It only remains for you to give your Zap a name so that you can easily identify it in the future, for example: "Leads Landing Downloadable Template". Once done, activate your Zap by clicking on the switch that says "OFF" to change it to "ON".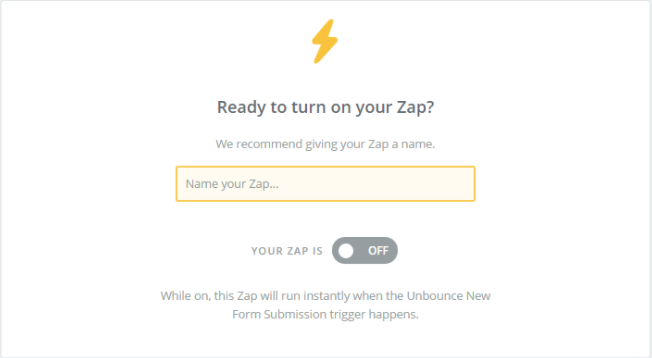 That's it! You're ready to enjoy this integration. For any questions that arise during the process, write us to support@fromdoppler.com and our Support and Customer Service Team will assist you.
Now you contact all your new leads with the power of Email Marketing.
Have a great Campaign!