How to configure the Contacts Scoring step by step
Would you like to rate your Contacts based on the level of interaction they have with your shipments? Now it's possible! Doppler has a brand new and useful feature to give them an automatic and updated score, depending on the Open Rate and Click to Rate they make in your Emails.
This feature helps you, among other, to focus your efforts on those Contacts who represent real conversion and sales opportunities, and to maintain a proper administration of your Lists.
With Doppler Reports you can get complete information about your Campaign performance including the activity that your Contacts have had with them. Now you can use the Contacts Scoring to make smart decisions. You may also segment your Lists to send future Campaigns based on this information.
Do you want to know more about this feature? Read this article carefully!
Steps to configure the Contacts Scoring
This feature is available for all Doppler accounts. That's awesome, isn't it? If you want to use it but you don't have one, sign up for free.
Log into your account, go to "Control Panel" and on "Campaign Preferences" click on "Contacts Scoring".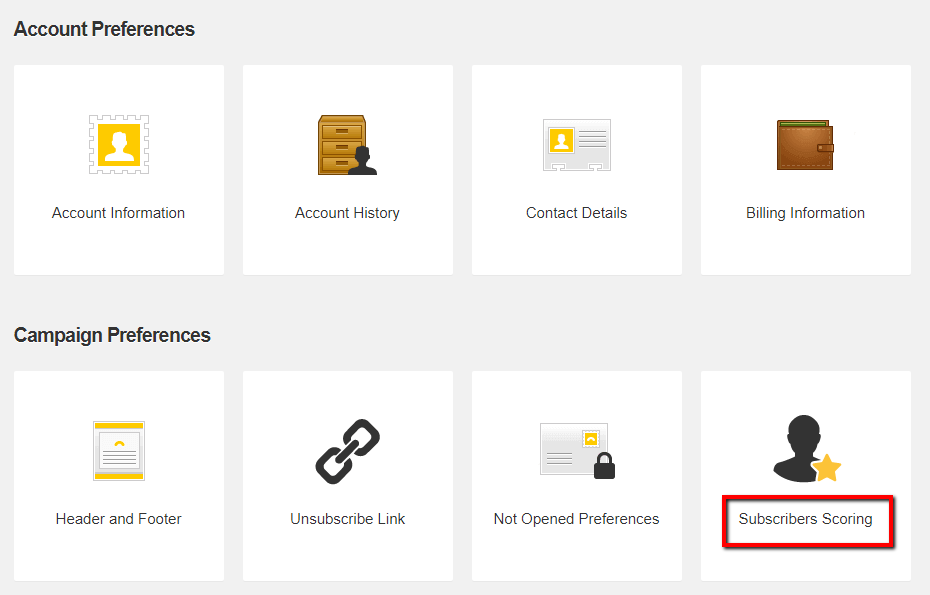 The editable fields will be displayed to determine each qualification, being "one star" the lowest and "three stars" the highest.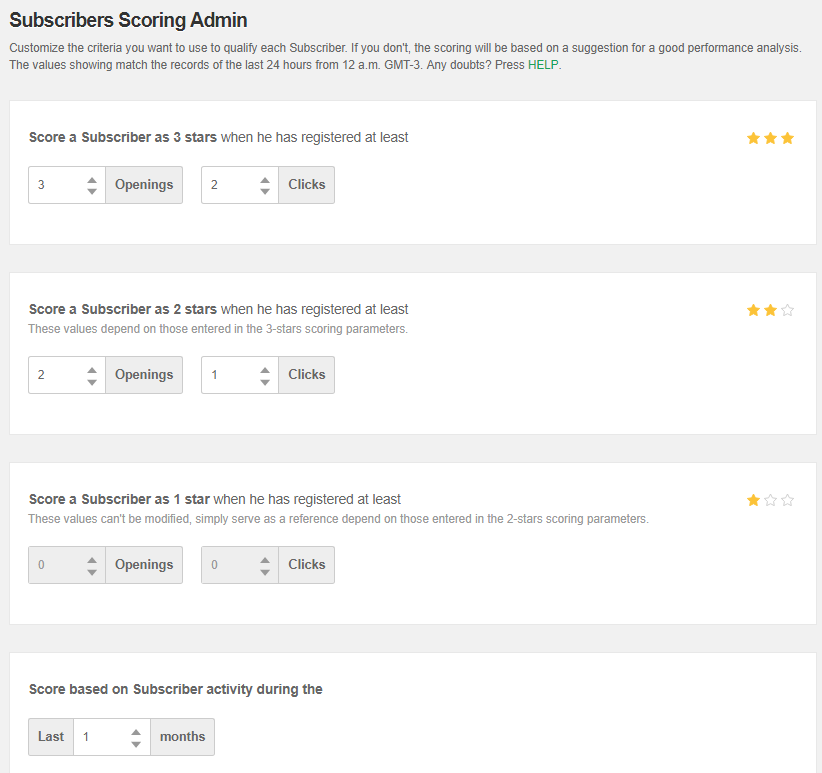 At this step you can set the number of Openings and Clicks that will determine the final grade. The lowest qualification, which is initial for every Contact that enters into your Lists, is set by default in zero Opening and Clicks.
The values ​​you assign to the intermediate rate (two stars) can not exceed those you have set for the highest score.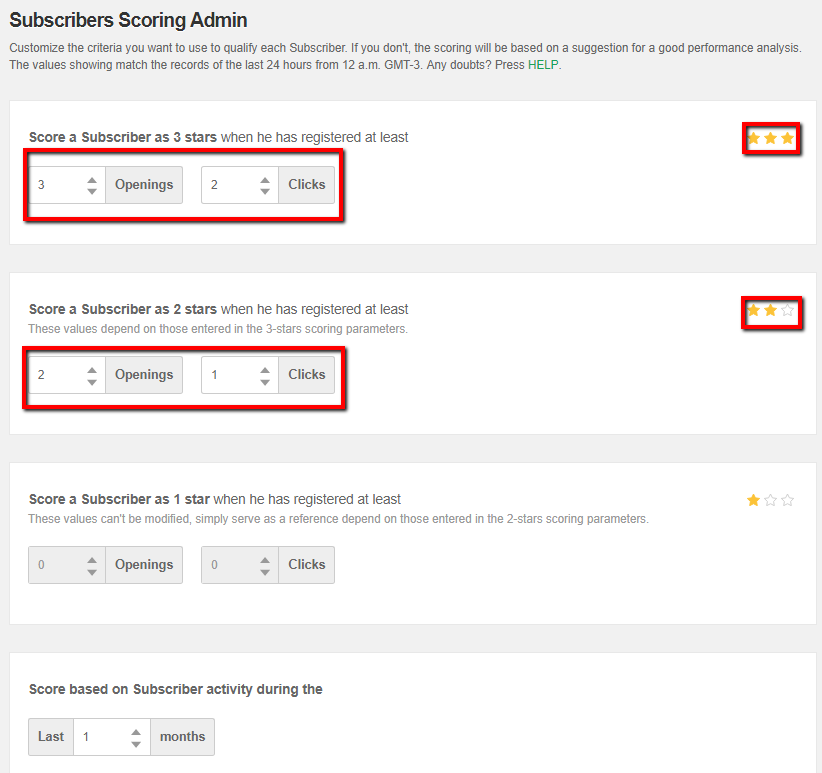 You can also set the referential time to analyze the behavior of the Contact with your shipments.

Once you're done you have clicked the Save button, both variables will begin to be verified from the next shipment. The score will be updated every 24 hours.
IMPORTANT NOTE: Doppler sets by default some values to get the score of every Contact, including those who already where on your Lists. Those values will be applied on your Contacts Scoring until you modify and personalize the mentioned fields. Once you've done that, they will be updated automatically.
Where do you see the Contacts Score?
If you want to know the any qualification of your Contacts go to "Lists" and "Contacts". On the column "Score" you can see how many stars the Contacts has.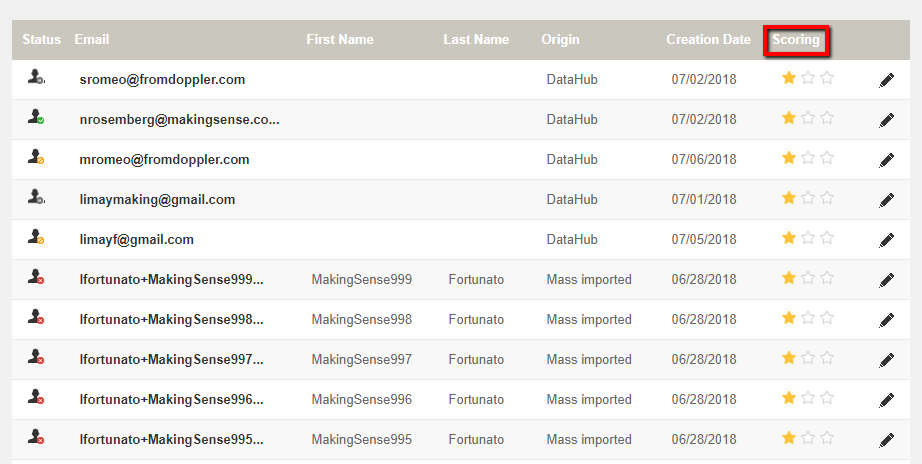 If you select an specific Contact, you'll see all the information associated to that contact. In the upper right margin you'll find yellow stars that represent the score.

When you export any List in .csv format, the "Scoring" column shows you the value for each contact.

Finally, the Contacts Scoring will help you to segment your Lists using this information as a unique or multiple condition (you may choose another, for example the Origin of your Contacts). This will allow you to create specific and personalized content for each group. This action is similar to any Predefined or Custom Field.
We hope you can use this feature to engage your customers, and increase your profits. Have a great Campaign!