How to activate my promo code
Do you have a Doppler promo code / discount code and don't know how to use it? Don't worry! Follow these simple steps and activate your discount when you upgrade your plan (whether you have a free trial and want to upgrade to a "Contacts", "Emails" or "Credits" plan), or make a credit repurchase.
To activate discount codes or promo codes you must follow this step by step. The procedure varies slightly depending on whether you want to upgrade your plan or repurchase credits.
Important: benefits are not cumulative. Therefore, in case you select a "PREMIUM Plan by Contact" and want to pay for 3, 6 or 12 months in advance, you will not be able to use a discount code since this option has by default associated benefits. Then, the box to enter the discount code will not appear.
Do you want to know more about Doppler discounts? We also show you how to get early payment discounts.
Activate promo code to upgrade a plan
1 – After logging in to your account, you must click on the avatar at the top right. There you will see your account status, in this case it will indicate that you have a "Free Trial". On the right, select "Upgrade".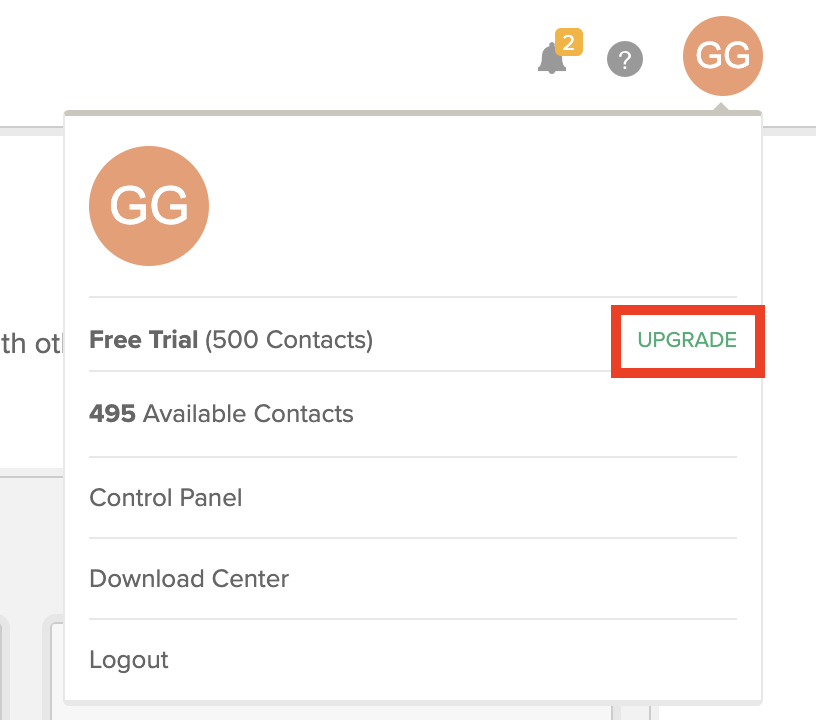 2 – On the next screen you will be able to choose the type of plan you want "by Contacts", "by Emails" or "by Credits".

3 – Once you choose, use the calculator to estimate prices based on the plan you wish to purchase. Then click on "Continue".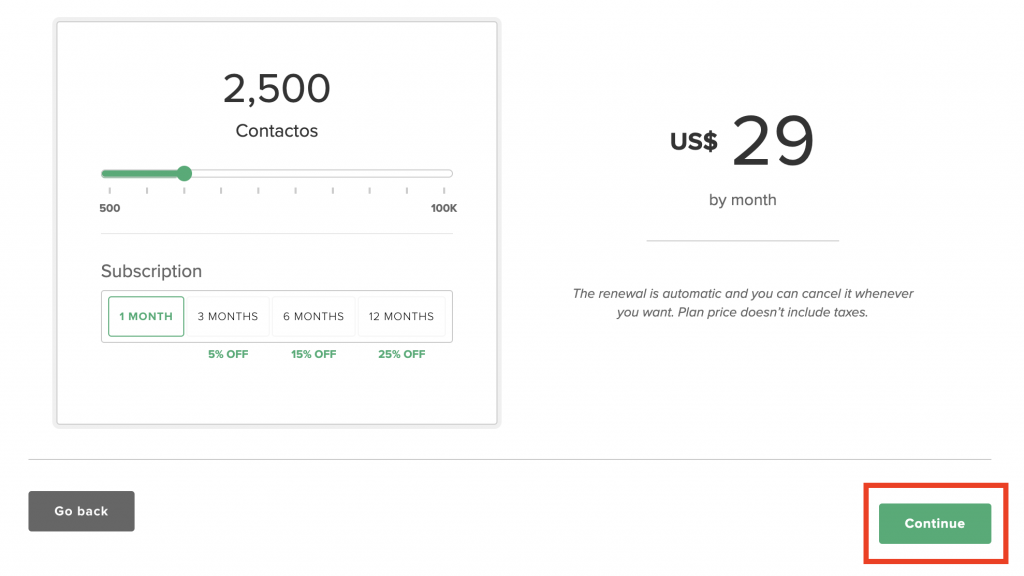 Always select the "1 month" subscription to be able to redeem a code. As we already said, they are not cumulative with other discounts.
4 – Then another screen will open containing the "Contact information". Here you must make sure that all the fields are complete and that those that are filled in by default are up to date.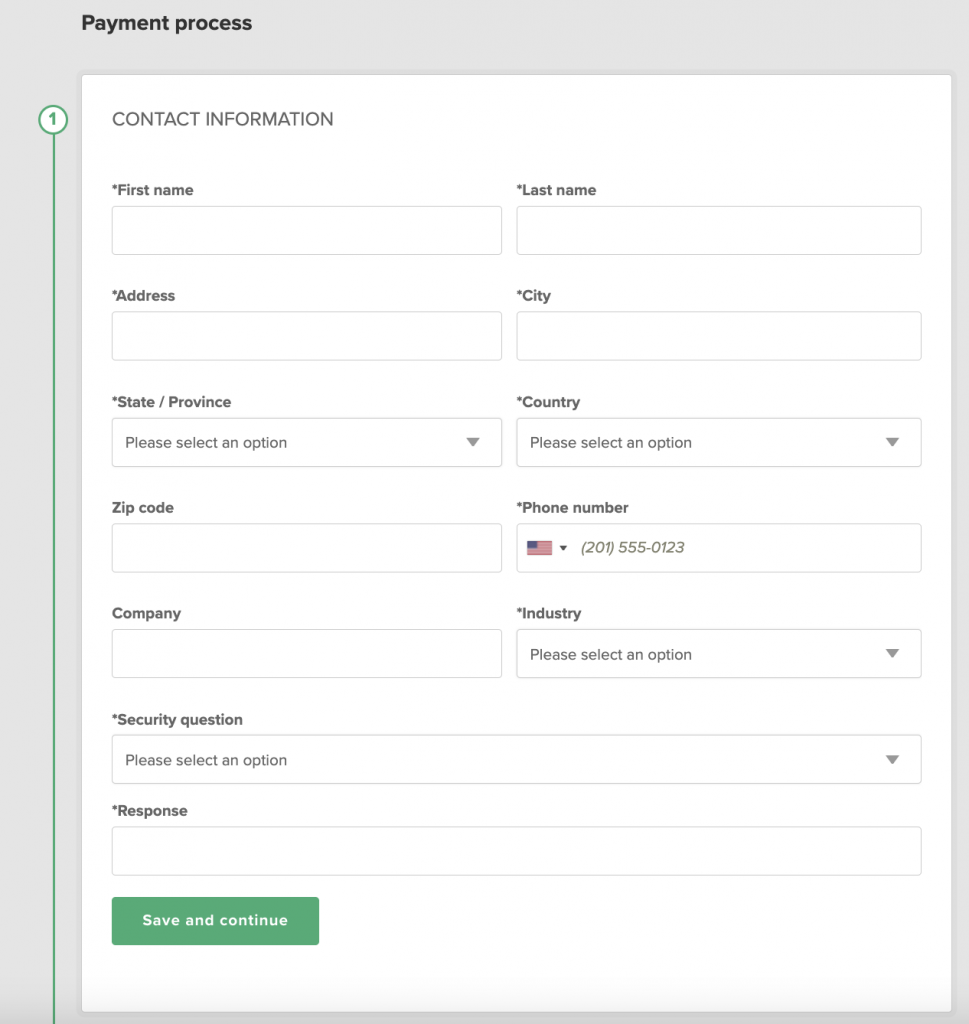 5 – It is the turn of the "Billing information". Complete this information as well and proceed with "Save and continue".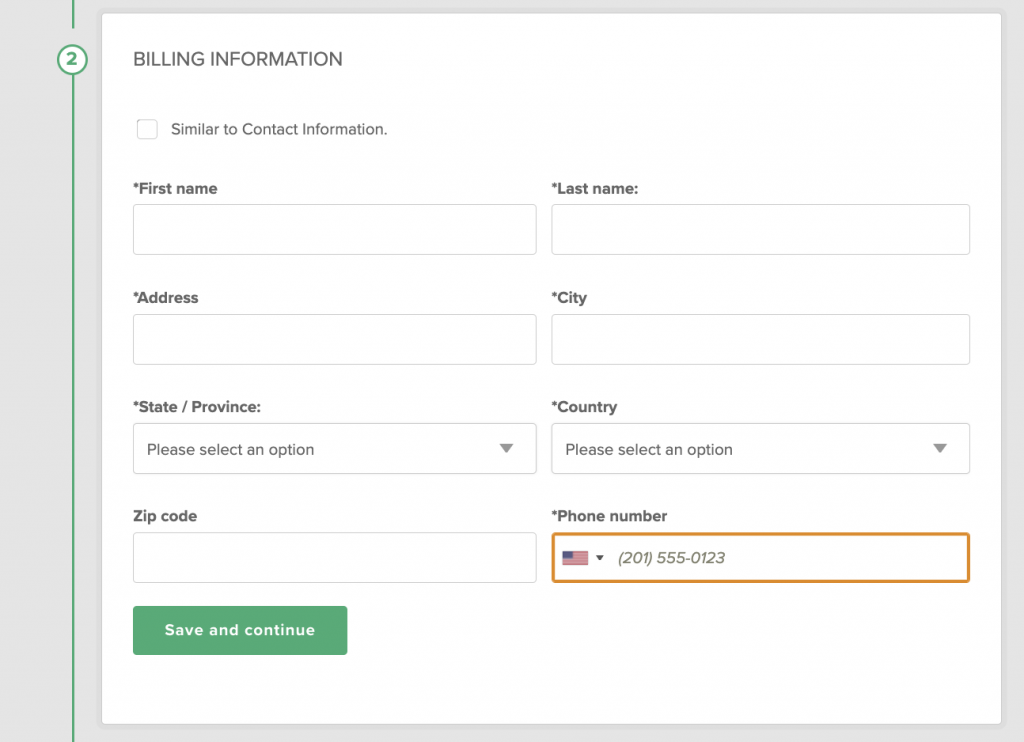 6 – When you choose the "Payment Method" you will see the options available according to your country. In order to enter your promotion code, you should not choose the 5%, 15% and 25% discounts. In "Renovation type" choose the option "1 month". Then "Save and continue".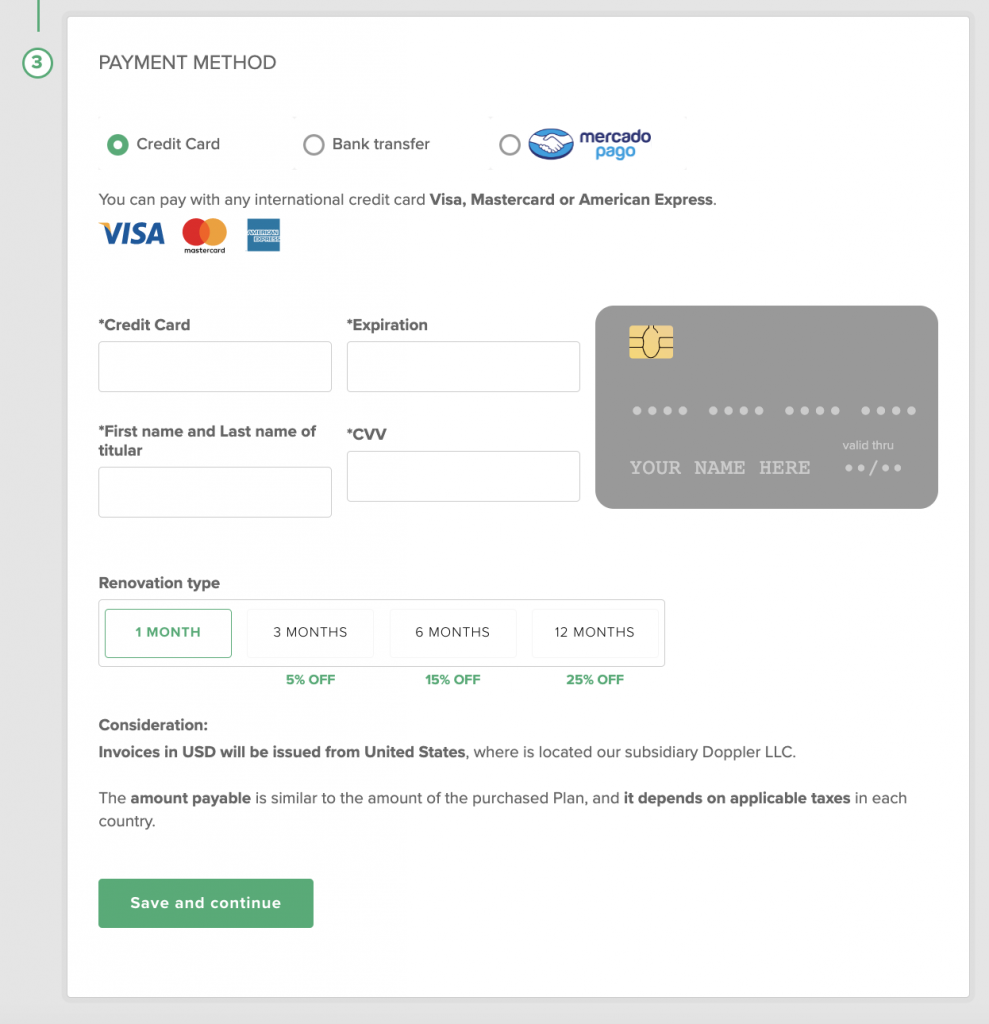 7 – When you complete with a valid payment method you will see that the "Promo code" field, on the right side of the screen, becomes available. Enter your code there and press "Validate".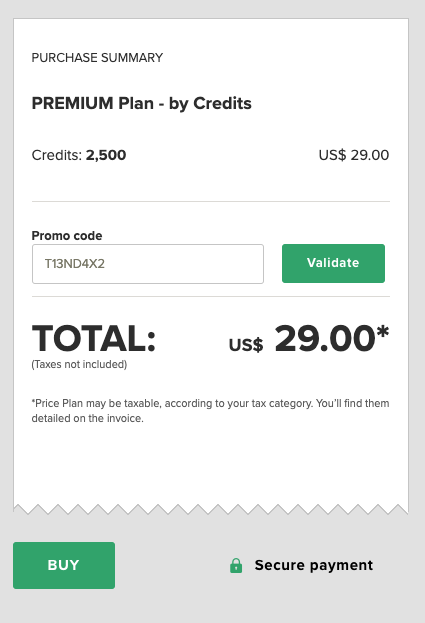 We suggest that you copy and paste the code to avoid errors; also make sure there are no spaces before or after the code or it will not work. The effective date of the code may affect its validation.
8 – If you entered the code correctly and it is valid, it will indicate that it is validated with the phrase "Promo code applied!"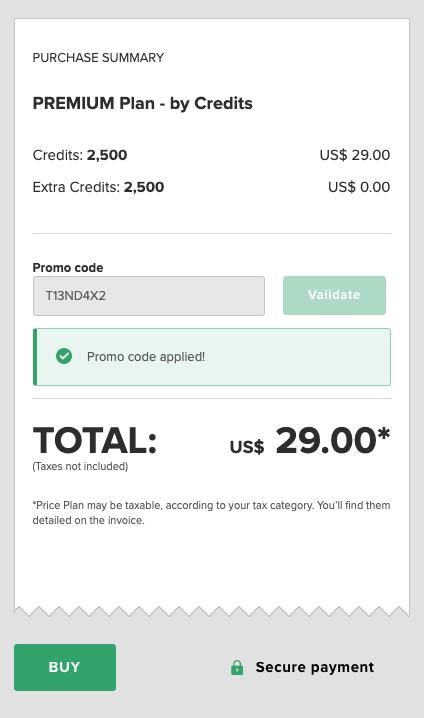 If the code was entered incorrectly or no longer works, it will inform you like this: "Invalid promo code".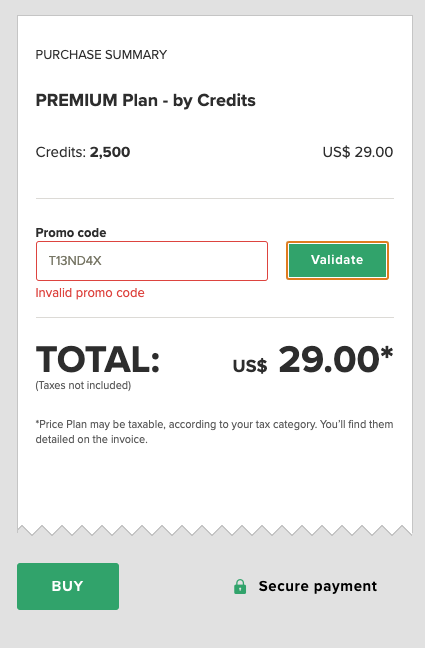 9 – To finish the process, all you have to do is click on "Buy". That's it! You have made your purchase with the benefit of a promo code.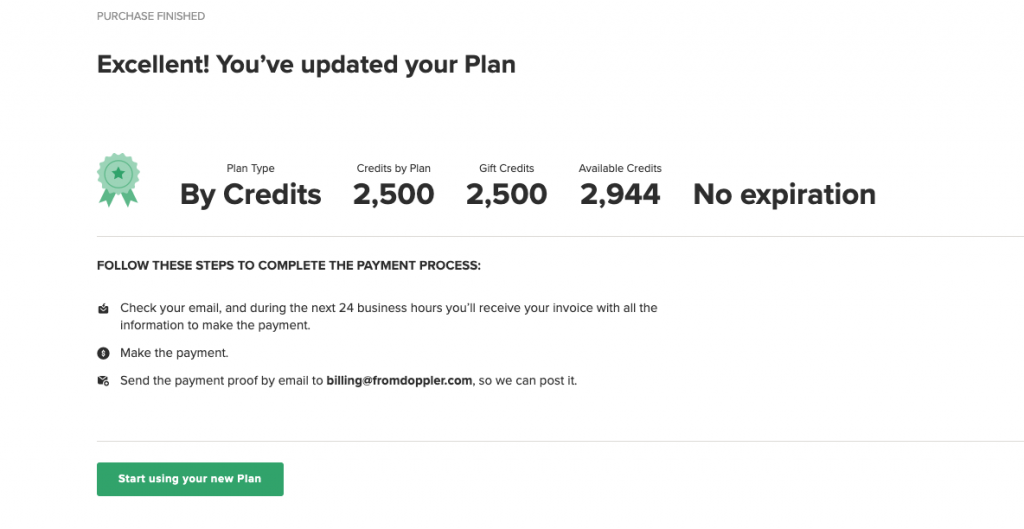 Promo codes for repurchase of prepaid plan credits
By logging into your account and clicking on the avatar at the top right, as we saw above, you can make your repurchase from the "Buy" button. Another alternative is to go to "Control Panel", and to the "Account Information" section. 

There you will see in detail the credits you have available in your credit plan.

Select "Buy credits" and you will be directed to the screen to choose how many credits you want to buy back.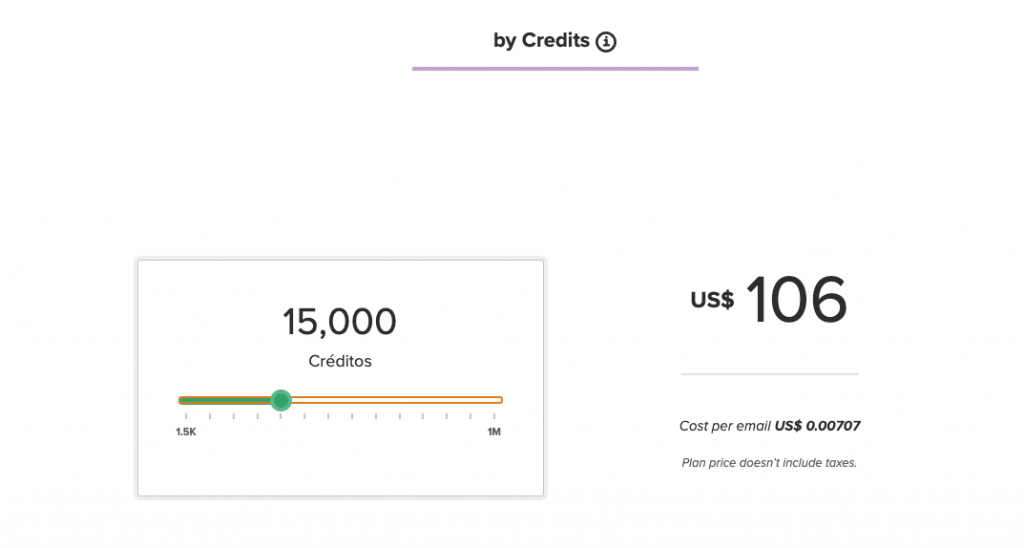 Once you have selected the amount of credits you want, follow the process with "Continue". There you will need to complete the steps detailed in this article from #4 onwards in order to enter your code.
That's it! Enjoy the benefits of your promo codes.
Any questions? You can contact our Customer Service team by WhatsApp. We are here to help you.