How to Activate my Promo Code
Do you have a Promo Code for Doppler but you're not sure how to use it? Don't worry! Discover how to activate promo codes when you upgrade to a Plan by Contacts, Emails or Credits, or when you purchase Credits.
It's really easy! Just follow these few steps:
Access your account and go to Control Panel and click "Upgrade". Haven't registered in Doppler yet? Create a free account, with no sending limit until 500 Contacts through 90 days.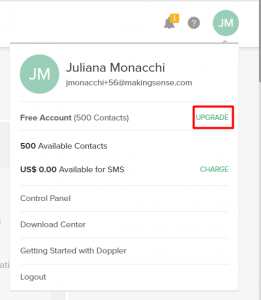 Now you'll see the Doppler calculator for each Plan: by Contacts, by Emails o by Credits. Choose the perfect one for you and estimate its cost!
Once you've selected the best plan for you, fill in the required billing fields according to your payment method. There you'll find the 'I have a promo code' checkbox. Select it and enter your code information.

Click the 'Validate' button. If everything is ok you'll receive a message confirming the process has been successful. Finally, click the 'Buy' button and your discount will be automatically applied.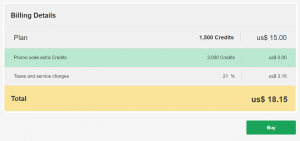 Wait! Don't have your Doppler account yet? Create it for free and start designing your Email Marketing Campaigns quickly and effectively!