How to automatically resend a Campaign
You have the opportunity to change the Subject of your Email Marketing Campaign once you've selected a resend. Learn how to change your Subject for the next sending of your Email!
To change this original sentence by setting the automatic re-send, you must log into your Doppler account, upload the Campaign you want to send and when you're on "Campaign Sending" Step activate the programmed sendings.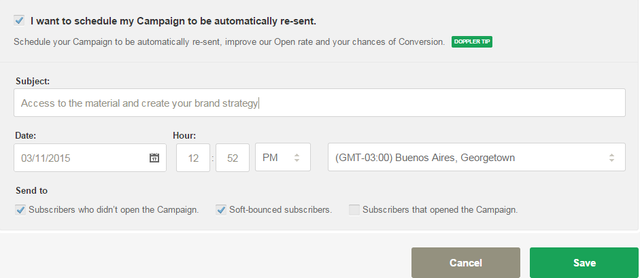 Doppler gives you the ability to change the Subject or if you want keep the original. For example, the Subject of the first sending can be more generic and advertise your news while the re-send can be more urgent to promote openings by those who haven't interacted with your Email.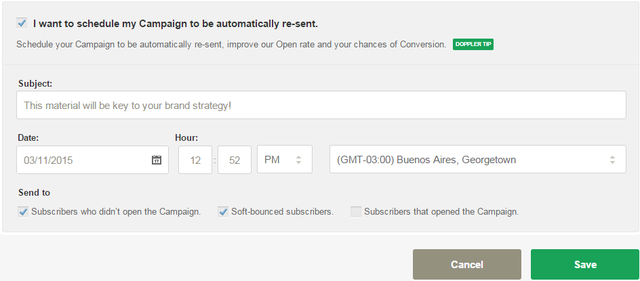 After saving changes, your automatic re-send will have a new and different Subject, so you'll have a better chance of improving Openings and reach more Subscribers. Simple and easy, you can configure your Campaign without the risk of grouping your Emails.
Change the Subject of your Campaign in automatic re-sends and achieve greater reach!