How to integrate Doppler with PrestaShop
Are you a PrestaShop user and want to boost your sales with the power of Email Marketing? You are in the right place then! In this post we will teach you how to integrate your eCommerce with the most used app among the Spanish-speaking world.
In addition to synchronizing your Lists, you can implement the Automation of Abandoned Cart and Visited Product to bring many visitors back to your Store. These are really useful features for your strategy!
In order to carry out this integration you need to have an account in Doppler. If you don't have one yet, you can create it for free here!
Step by step to integrate your PrestaShop eCommerce with Doppler
First, you need to download the addon and install it on your PrestaShop account. Download it here.
Once you have the addon on your computer, you can proceed with the installation. Access your PrestaShop dashboard and select the option "Modules & Services".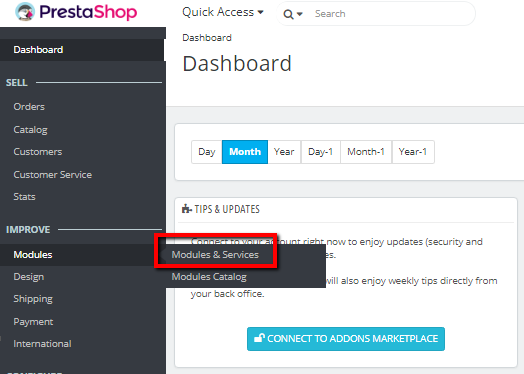 Click the "Upload a Module" button.

A popup will ask you to drag the file into it. Also you can navigate your hard drive and select the file manually.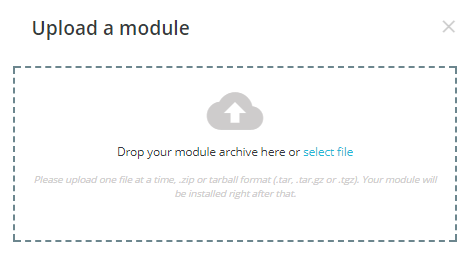 The installation will begin automatically and you will receive a confirmation message once the process is over. Click the "Configure" button and proceed to setup the addon.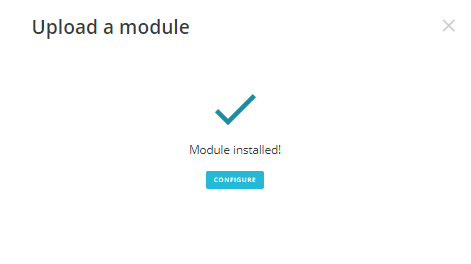 You will need to access your Doppler account in order to gather your API Key and List ID. Navigate to the "Lists" menu and select the List you will sync with your PrestaShop eCommerce.

Keep in mind that you can create a new List or select an existing one. It will receive all your PrestaShop clients and also the Leads generated by the popup feature.
Now you need to click on the List name in order to access the "API Key" link where the needed information is located.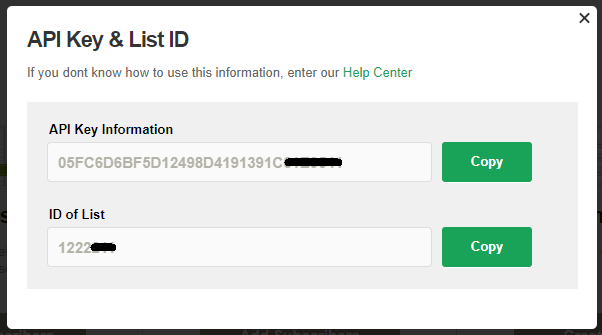 Copy your "API Key" and the "List ID" in order to paste it into your PrestaShop module.

Then you simply need to include your Doppler Username and configure the popup options.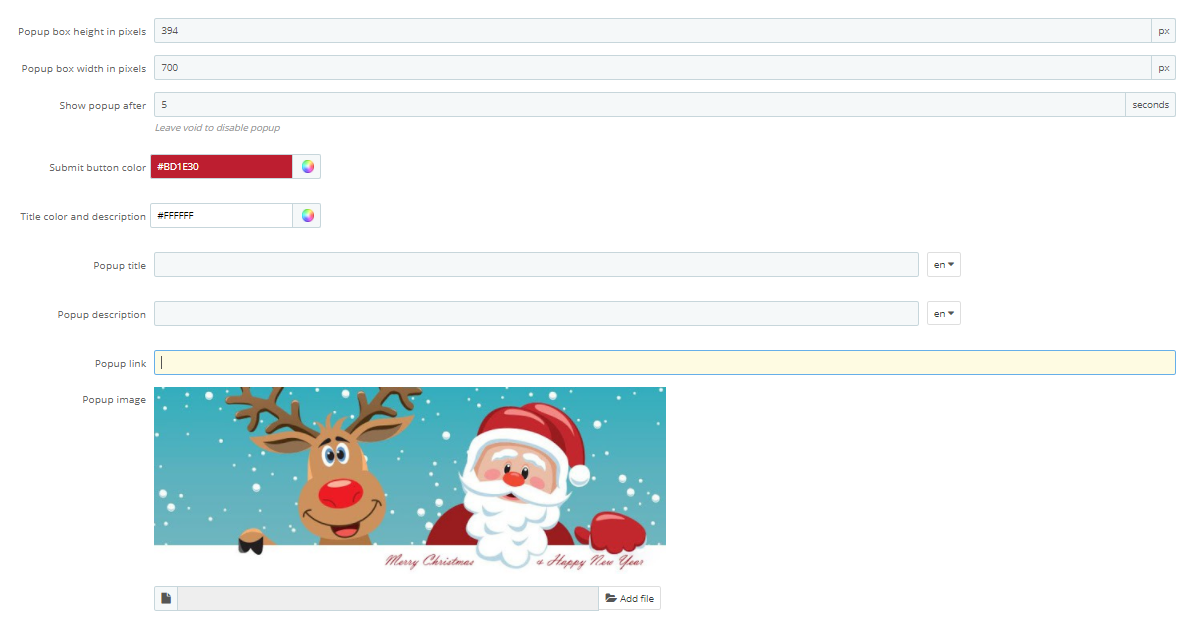 Once you are done with the configuration hit the "Save" button.
Important: if you were already working with PrestaShop you will need to sync all the previous clients and Leads gathered in the past. To do this just click the link located in point #4 as you can see in the image below:

That's it! Finally you have integrated Doppler with your PrestaShop eCommerce. Getting in touch with your clients will be easier than ever!
How to use the Automations of Abandoned Cart and Product Retargeting on your PrestaShop E-commerce
There are two must-have automations to attract to your store those visitors who abandoned their product cart, or who saw one or more specific items but did not initiate the purchase.
While the Automation of Abandoned Cart is 100% FREE for all PrestaShop users, Product Retargeting Automation requires that you have a paid account on Doppler.
Do you wonder why? The reason has to do with the complexity of this feature. The information needed to generate and send these emails in a dynamic and automated way, is not obtained from a public API, but from on-site behavior script that Doppler provides 100% bonus for a limited time on all payment plans.
Do you want to enable the functionality of Site Behavior and Product Retargeting? Find out more in this post and discover the available Plans.
Clarified this, learn:
Have a great Campaign!