How to integrate Doppler with Shopify through Zapier
If you are a Shopify user and you would like to import every new client into your Doppler account, we have awesome news! Now you can do it in a flash with this new integration between both apps.
There's something even more than that! Doppler integrates natively with Shopify. Do you want to find out how to do it simple? Just take a look at this post.
Zapier is a great tool which allows to integrate with almost 1000 web apps. This means that using Doppler to generate new customers is easier than it used to.
Check this really simple step by step guide and learn how to integrate Doppler with Shopify. But first we recommend you to visit this article where we explain some basic concepts about Zapier.
Step by step to integrate Doppler and Shopify through Zapier
1. In order to begin with the sync between Doppler and Shopify, first you'll need to log into your Zapier account. If you don't have one yet, you can create it here. Keep in mind that you will need a paid account in order to proceed with the integration.
2. Once you have your Zapier account ready you'll be able to create this Zap. To do that, simply select the "Use this Zap" option which appears in the box below.
3. You will be redirected to this screen. Here, just choose the "Create this Zap" option.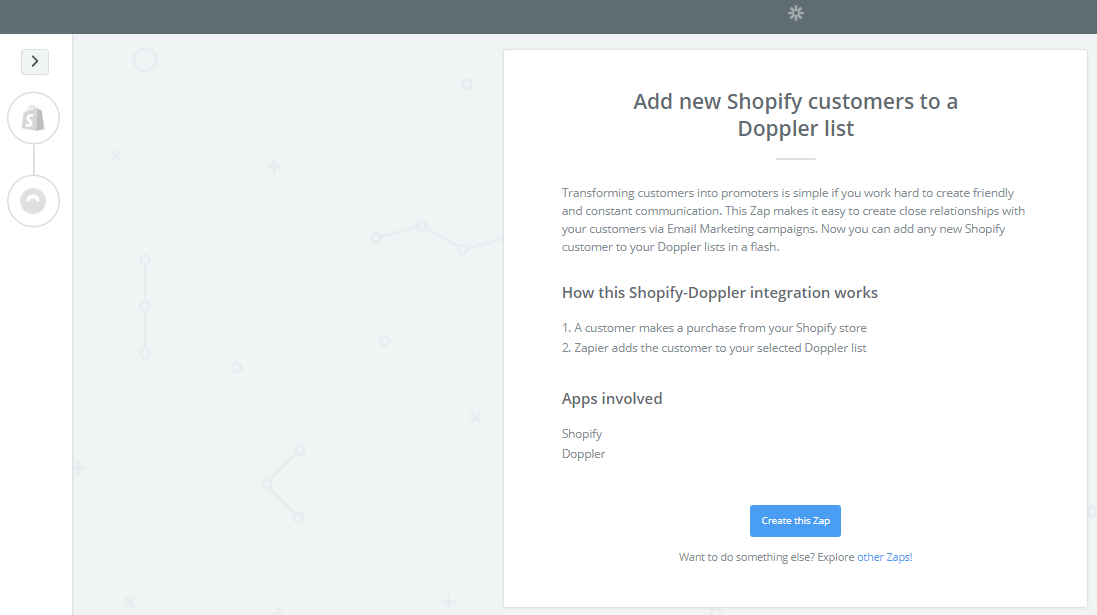 4. Now it's time to configure your new Zap. Click the "Continue" button.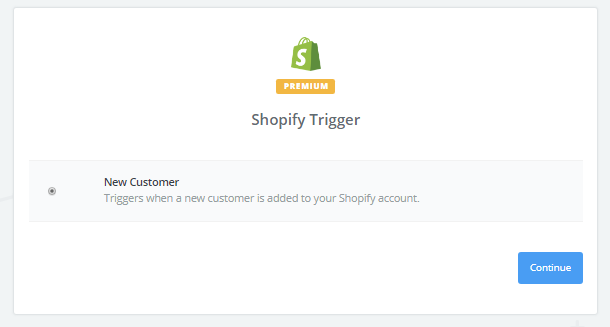 5. You'll be prompted to enter your Shopify username. After that, you'll need to authorize Zapier to interact with your Shopify account and also install the app on your eCommerce. Then you have to click on the "Test" button to assure that the connection was successful.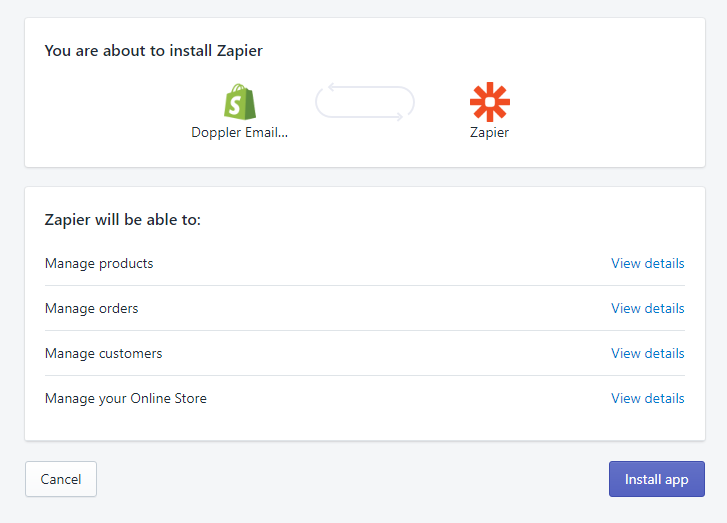 6. You'll see a green button with the text: "Success!". Next click on "Save & Continue".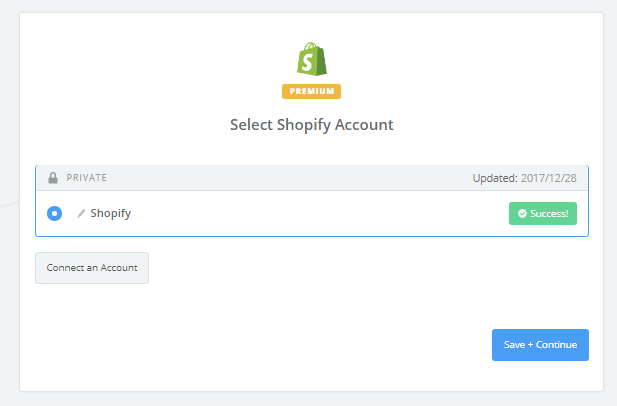 7. Now it's time to run a new test, for this instance you need to generate a new contact in your Shopify account. Once you have it, just click on "Fetch & Continue".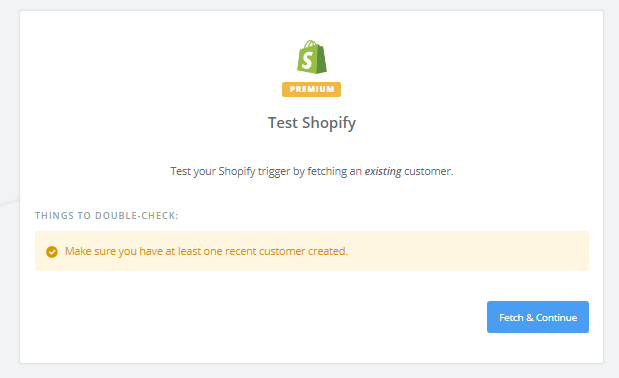 8. Zapier will perform the test and if it's successful, you'll see this screen. If so, just click "Continue".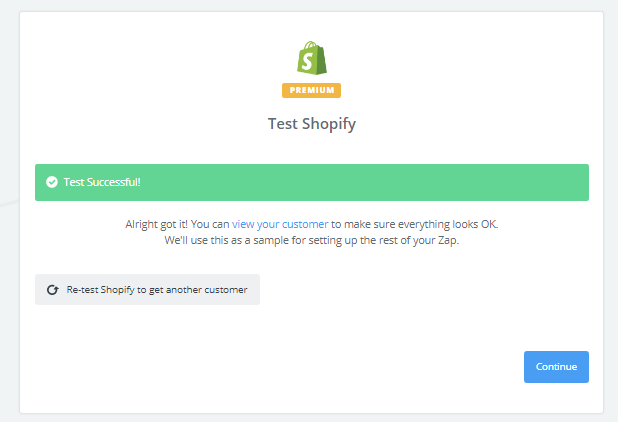 9. The next thing you'll have to do is configure the Action of your Zap. As you can see in the image below, the option "Add/Update Subscriber" will be already selected. Just press the "Continue" button.

10. Now you have to connect Zapier with your Doppler account. In order to do that click on "Connect an account".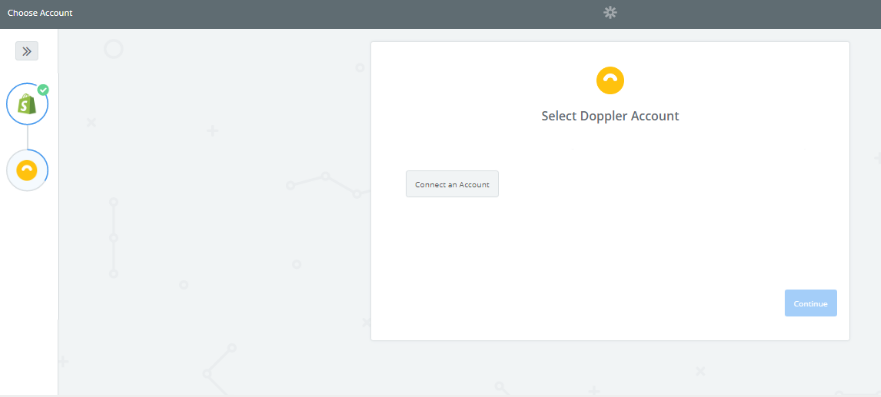 11. Zapier will ask you to enter the username and the API Key of your Doppler account. Read this article to know where your API Key is. Then click "Yes, Continue".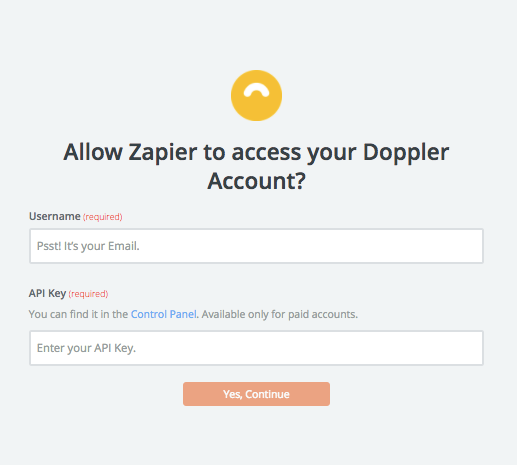 12. Select the Subscriber List you want to use in order to import your Shopify contacts. Then verify that each field is assigned the correct data and click "Continue". Pay attention! Do a right field mapping to guarantee that any important info won't be lost during the sync.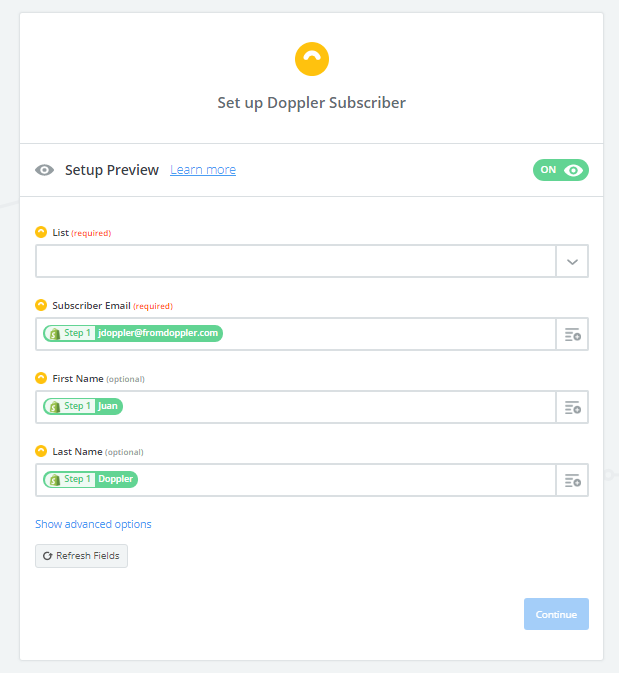 13. A "Test Subscriber" will be created in your Doppler account in order to check the integration. Then click "Create & Continue".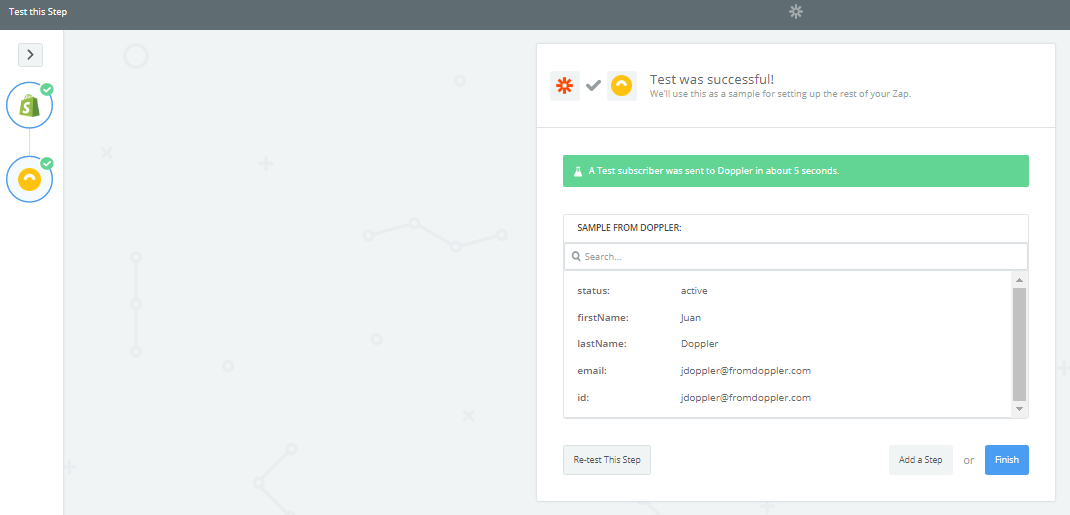 14. After that you'll receive a confirmation that your Zap is functional. Click the "Finish" button. 15. Then you simply need to name your Zap so that you can easily identify it in the future. Activate it by sliding the button from "OFF" to "ON".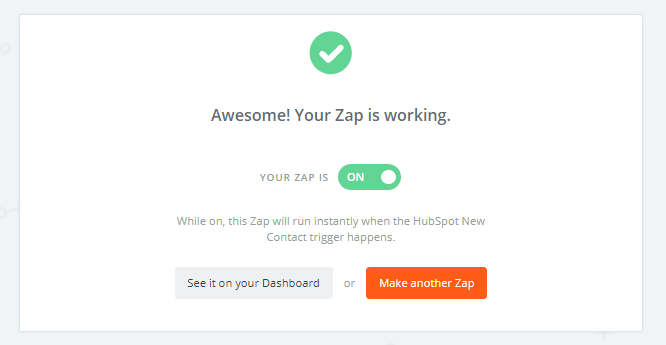 Ready! Finally you've integrated Doppler and Shopify, now you can reach the Inbox of any client with the power of Email Marketing!
Have a great Campaign!