How to integrate your Adobe Commerce Account
Do you want to be in contact with your customers and prospects of your store in Adobe Commerce (previusly called Magento) in a practical and organized way? We have great news! With Doppler you can integrate your E-commerce and carry out your Email and Automation Marketing strategy without wasting time.
In this post we will tell you how to synchronize your accounts to get the most of both platforms. You can do it from each of them.
How to perform the integration from Doppler?
First you have to login to your Doppler account. You still don't have one? Don't worry! Start by creating a free one here. You can make unlimited Emails up to 500 Subscribers. Remember that by being a Adobe Commerce user you access to the exclusive benefit of 35% OFF on Monthly Plans and duplicate credits on Prepaid Plans.
Go to the "Control Panel" in your account.
Once you enter, you can find the old Magento logo in the "Integrations and advanced preferences" section. Click on it.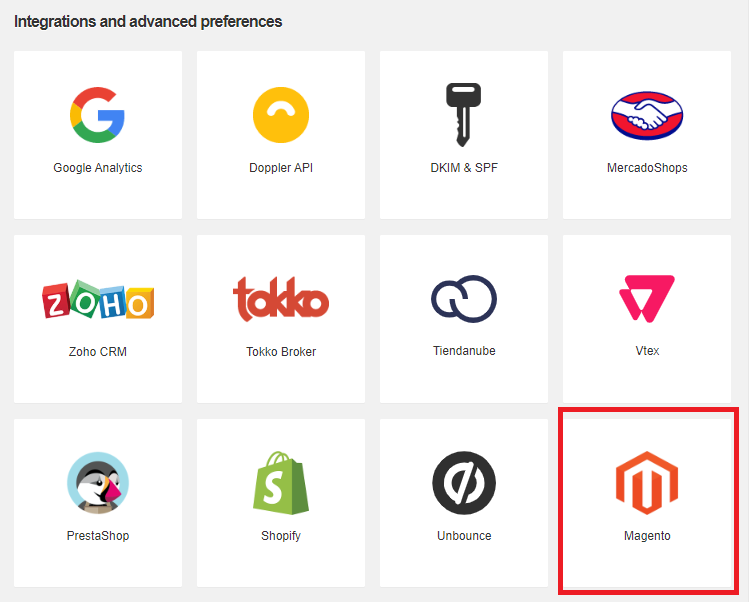 On the next screen, you will access the first step to connect your Doppler account with your store. You need to enter the URL of your store in Adobe Commerce and the Access Token (this can be obtained in your Adobe Commerce account. Next we explain how). Once you have done so, click on the "Connect" button.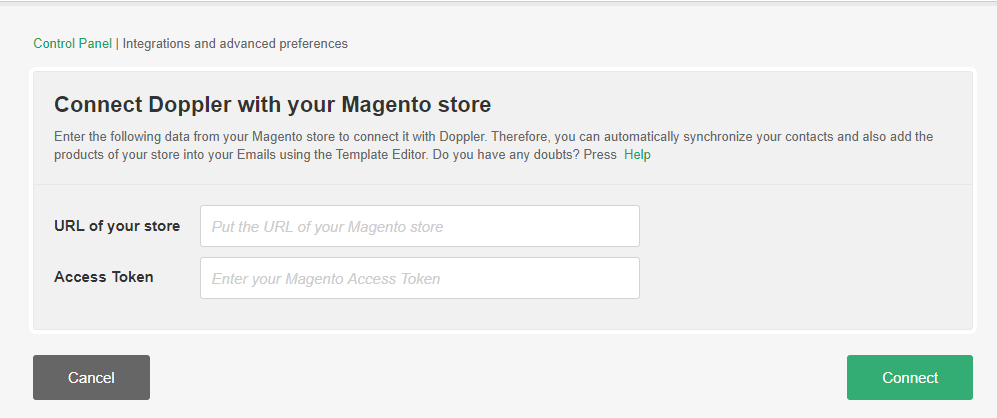 Once they are connected, you can start linking data between both accounts. For example, you can easily synchronize data entities from your Adobe Commerce store to your Doppler Lists. You can import your store Contacts automatically to the Lists you select.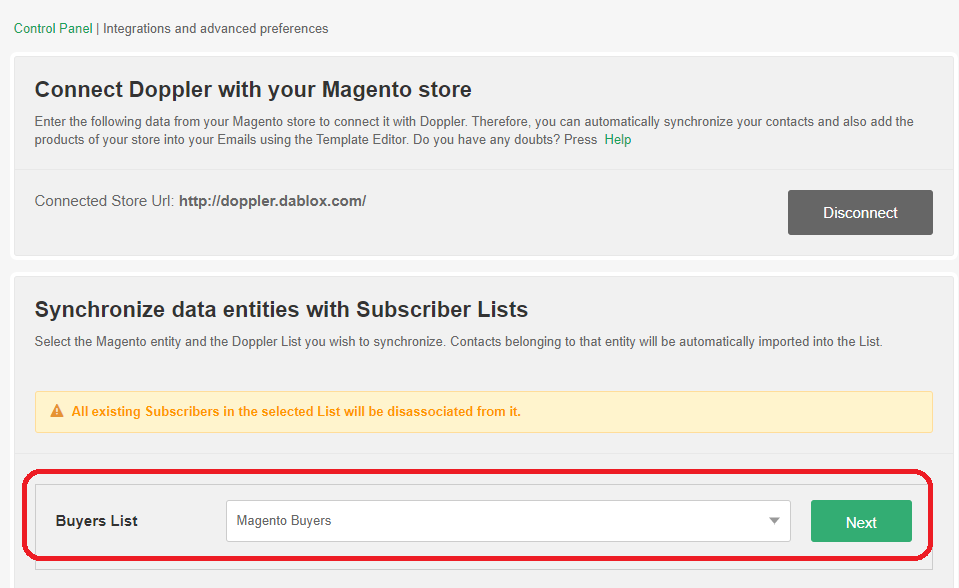 You can also perform a Field Mapping to link your Contacts data with your Doppler List.
You must select the List in which you want to link your Fields, and select the ones you want from the drop-down options. Click "Sync" at the end of your selection.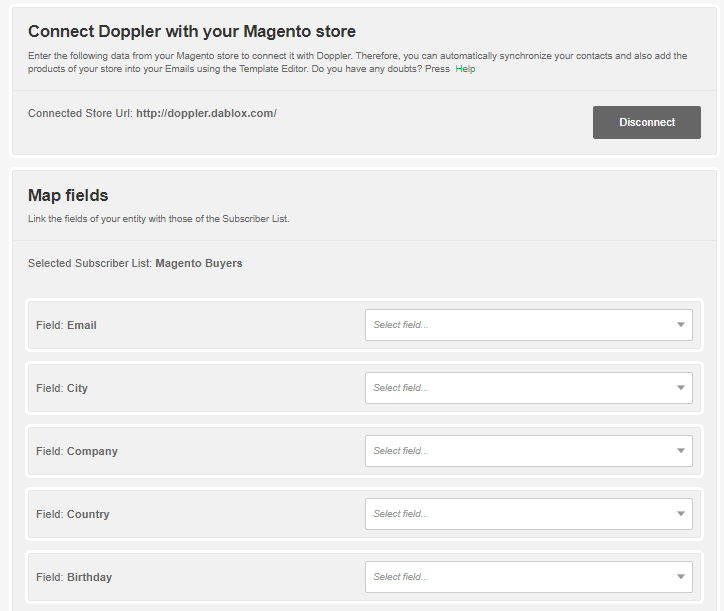 Remember that as long as you have your accounts connected, you can always edit or delete the synchronization. That is, if you touch Edit you can change the Field Mapping while the Delete button allows you to remove the link with that List and select another if you want.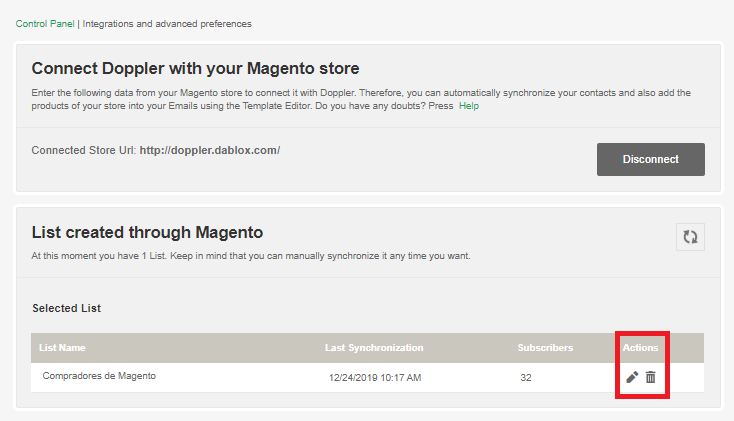 How to use the Abandoned Cart Automation and Visited Product for Adobe Commerce Automations
There are two infallible automations to incorporate into your Email flows. They will help you attract to your Store those visitors who abandoned their product cart or who saw one or more specific items but did not purchase.
Please note that the Abandoned Cart Automation is FREE for all Adobe Commerce users and the Visited Product requires that you have a paid Doppler account.
The reason is that the information required to create these Emails in a dynamic and automated way is not obtained from a public API. What you need is the Site Behavior script which, if you have a Doppler account, you have it for free in all Paid Plans.
¿Do you want to enable the Site Behavior and Visited Product functionalities? Find out more in this post and learn about the Plans available.
You can optimize your sales flow with these automations. Learn how to activate them:
Do you have any questions? Just write us below or send us an Email to [email protected].
Hope you have great Campaigns!