How to incorporate a video into your Email Marketing Campaign with the New Editor?
Do you need to add an explanatory or descriptive video to show a new product of your brand? Do not hesitate, learn in this article how to do it in a simple way with the New Editor.
Start by logging into your Doppler account. Next, enter the "Create Campaigns" option and then select "Template Editor" as you will see in the following image:

In this option, you will be able to select any template identified as "Beta". Here it is possible to choose between the different pre-designed templates or create one from scratch by clicking on "Create template".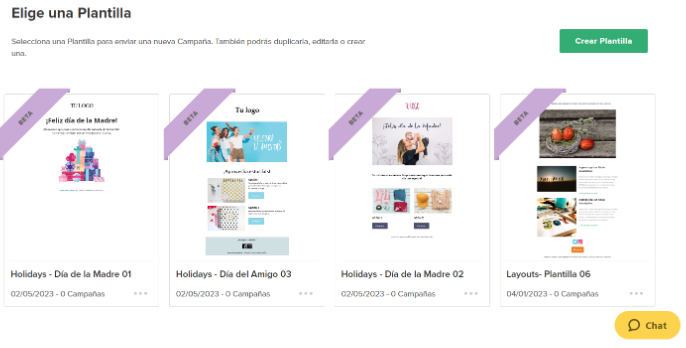 Once you have chosen a suitable template for your Email Campaign, from the side menu you will start by dragging and dropping the video icon onto the Email template.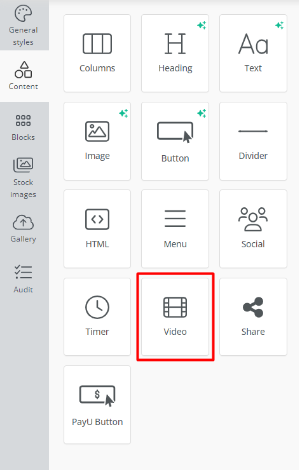 After this, click on that video icon and the properties that you can edit will be displayed. Then, add the link of the video that you want to embed in this Email. Simple right? 🙂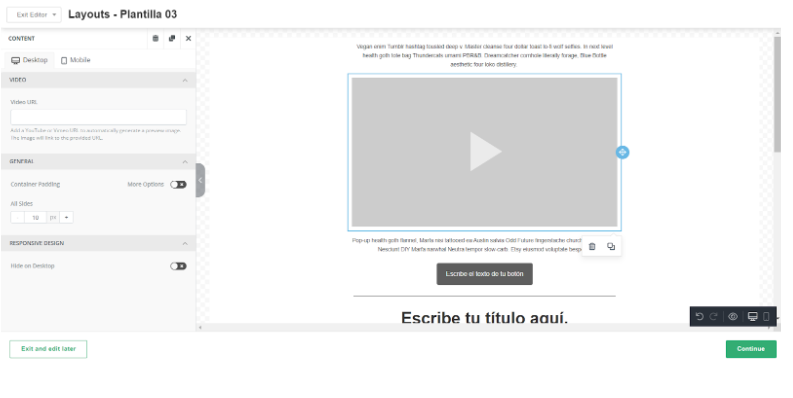 Once you have designed your Email, preview the Template to see its adaptability to different devices and then you can export it to use it in your Email correctly.
You will preview it as follows: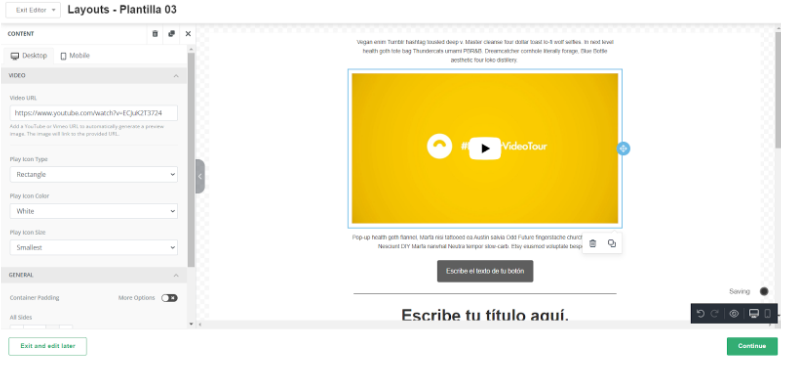 Ready! You learned how to add a video so that your Email Campaigns have a video that adds additional information and makes your communication more attractive. 🙂