How to integrate WordPress Forms with Doppler
In this post you will learn step by step how to feed you Doppler Lists from a WordPress Form. If you want to access to this integration you need to have a Paid Plan on our platform.
The first thing you should do is to download the Plugin. This will allow you to add a form to your WordPress' Site or Blog and will give the chance to your visitors to subscribe to your Doppler Lists. Click here to download the Plugin.
Once you have the Plugin in your PC, log in to your Doppler account and choose "Plugins" in the WordPress admin panel. When the options are displayed, choose "Add new one".
Select the file called "Doppler Form" and click on "Install now".

Once the file is successfully installed, select "Activate Plugin".

On the next screen you will see it with other plugins you already have.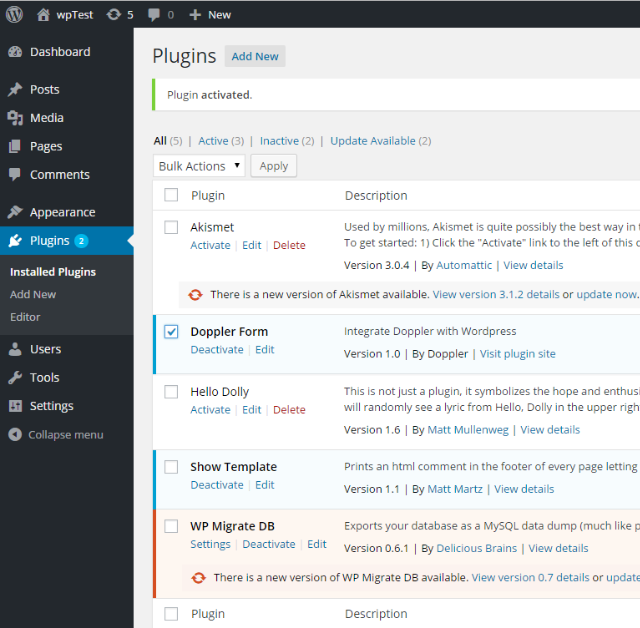 Now go to "Settings" in the admin panel and select "Doppler Form" to integrate it with your Doppler account.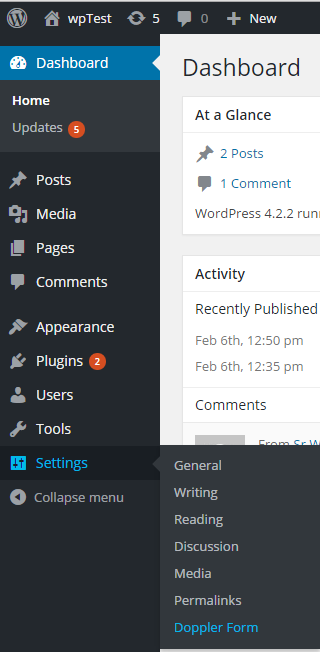 Introduce your API Key. If you don't know how to get it, you can learn it here. Press "Connect".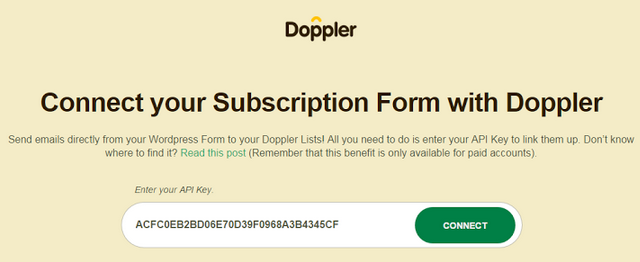 You've already integrated your Doppler account with your WordPress Form. It's time to set up your Form's appearance such as you want your Subscribers to see it!
Click on "Appearance" in the admin panel and select "Widgets". You will see the Doppler Form between the available widgets. Drag it to the "Widget Area" window and choose the place where you want to see your Form.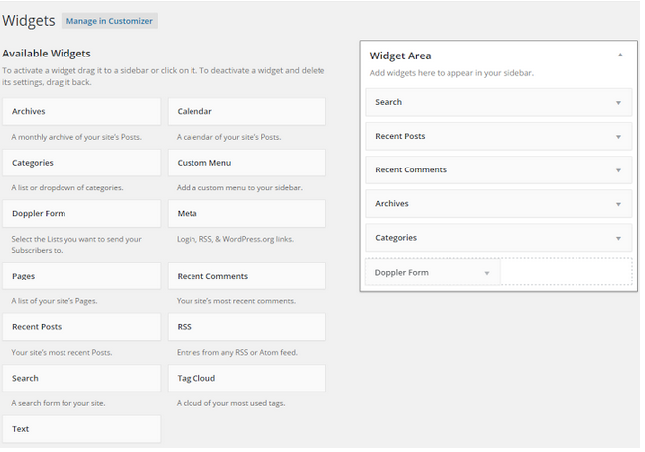 When you click on the new Widget, it will allow you to write a Title and to choose the Lists you want to feed with your Subscribers' information. You can choose the amount of Lists you want!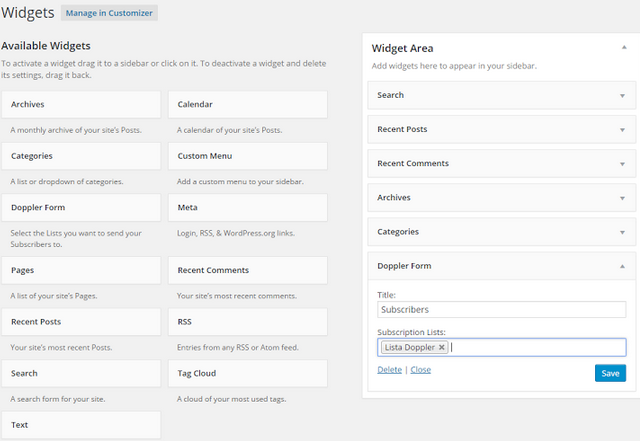 Once you've customized your Form, save changes and you are ready to go!
You can go to your WordPress Site or Blog and see the new form, ready for your visitors to join your Email lists.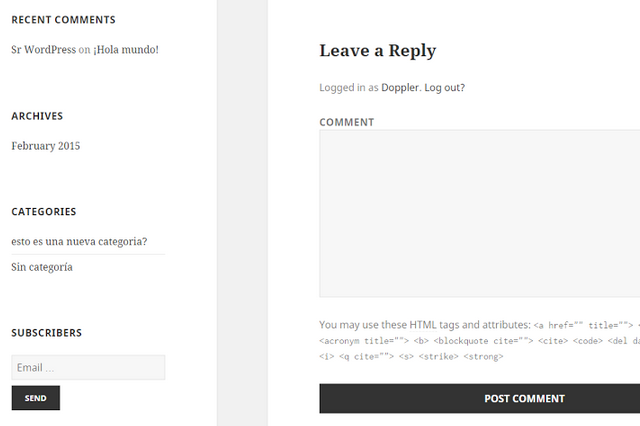 Increase your Subscribers' Lists through your WordPress' Form!