How to publish a Doppler Form on a Facebook Fan Page
Doppler now has an option to create Forms and then publish them on a Facebook Tab. This way, your database can get richer using your social media profiles. 
Important: According to a Facebook provision, only Fanpages that have 2000 or more fans can include a Form in a tab.
If your Fanpage meets this requirement, you have to follow the steps below:
1. The first step is to log in to Doppler. If you still don't have an account, you can sign up for free here. 2. Once you login, go to the Lists section and select the Forms tab.

#DopplerTip: Consider that once you've created a Doppler Form, after publishing on your Facebook Fan Page, it will automatically feed one of your Lists. 3.Click on the button "Create Form" and start customizing it.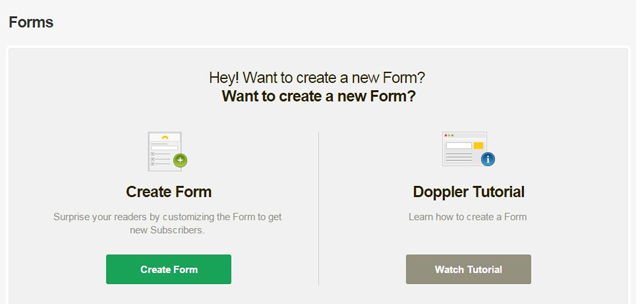 4. The next step will be assigning a name to your new Form so you can easily identify it. In this case, we'll call it "Facebook Form". Afterwards you must choose the fields you'll like your Subscribers to fill up. 
Keep in mind this is the info you will use to segment your following Campaigns. In the next demonstration, we'll select Name, Last Name, Email, Country and Birthday. You may add a previously created custom field. 
Remember you can change the order of the Form's blocks, just drag and drop them where you prefer. If you wish to delete them, you may do it by clicking the red circle on the right of your screen.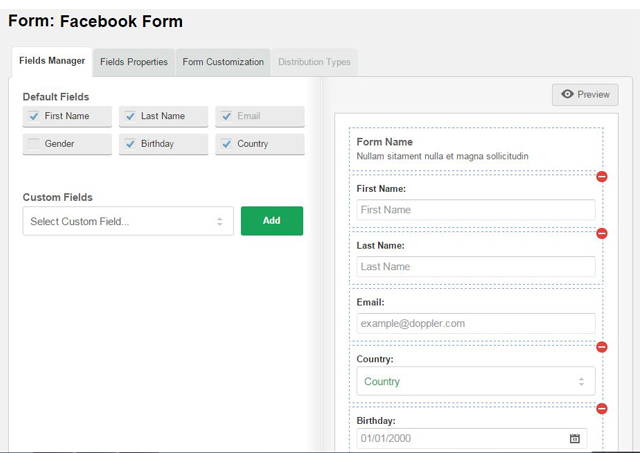 5. Go to the fields properties tab, so you can set up each one of them. Doppler will allow you to change the name of the fields, modify the permitted digits on each one and mark the required ones.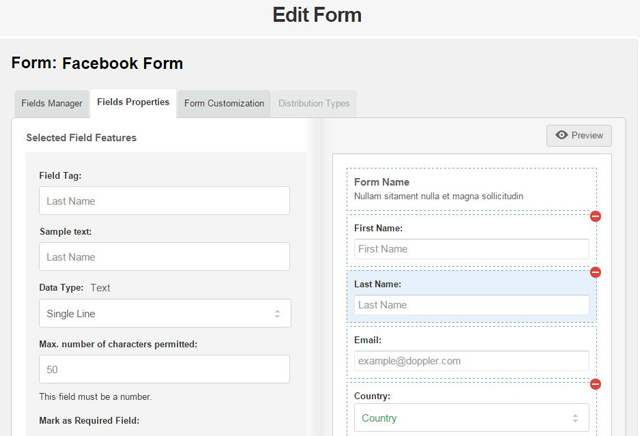 6. When you select the customize Form Tab, you'll find the possibility  to edit every esthetic aspect and content. You are also be able to add the logo of your company, and even modify the text that's on the upper part of the Form.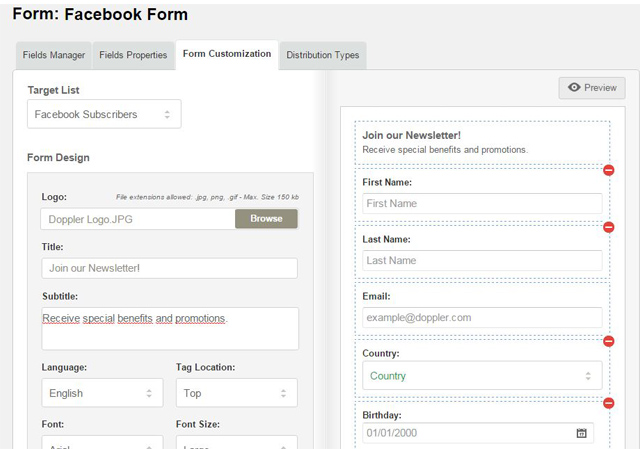 #DopplerTip: Take advantage of all the customization options like color, fonts, backgrounds, size of the fonts and much more. Be able to generate a very eye-catching Form for your Facebook Tab.
7. In order for your Form to work, you should choose a destination List. This List will be filled with all the contacts generated on your Facebook Fan Page. If you wish to learn more about editing and configuring Doppler Forms, read the following article.

8. You should click the button Integrate with Facebook, on the distribution Form Tab.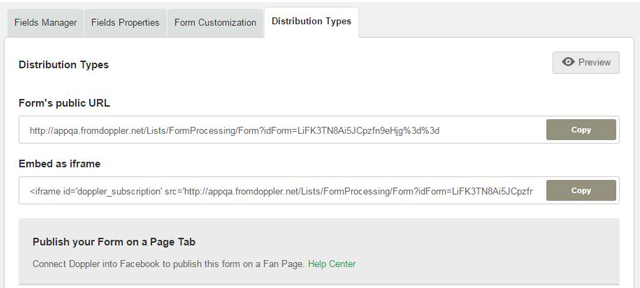 9. In order to publish your Form on a Facebook Fan Page Tab, you should connect Doppler with your Facebook Account.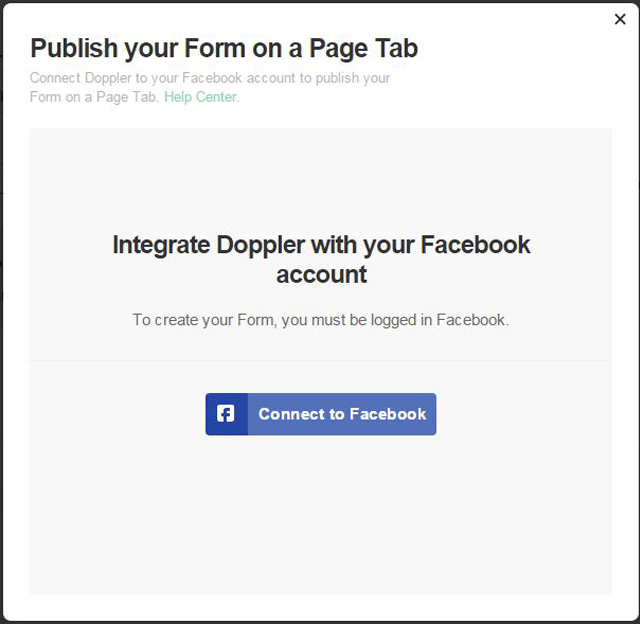 10. You'll need to authorize Doppler to have access to your Facebook account, and then choose the Fan Page you want the new Form to appear in. In addition, you may be able to change the appearance by choosing the name and image you want the new Tab to have. Don't forget to click "Install Tab" in order for the process to begin.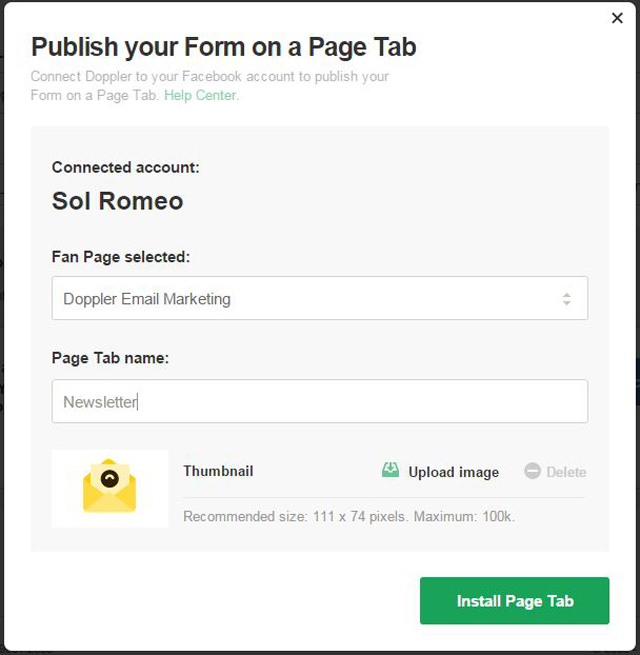 11.  Doppler will show you a confirmation message, this way you will be sure that the process was successfully completed. Then, if you select "see on Facebook", you'll automatically be redirected to your new Form on your Fan Page Facebook Tab.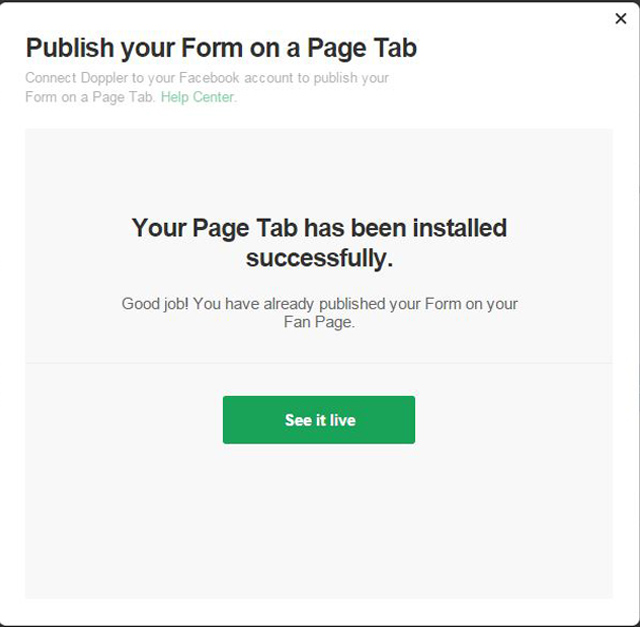 12. Down below, you can see the final result. If you wish to modify anything you didn't like of your Form, you are able to do it. You just have to go back to your Doppler account and enter the customize Tab from the Form (see step 6) and repeat the steps.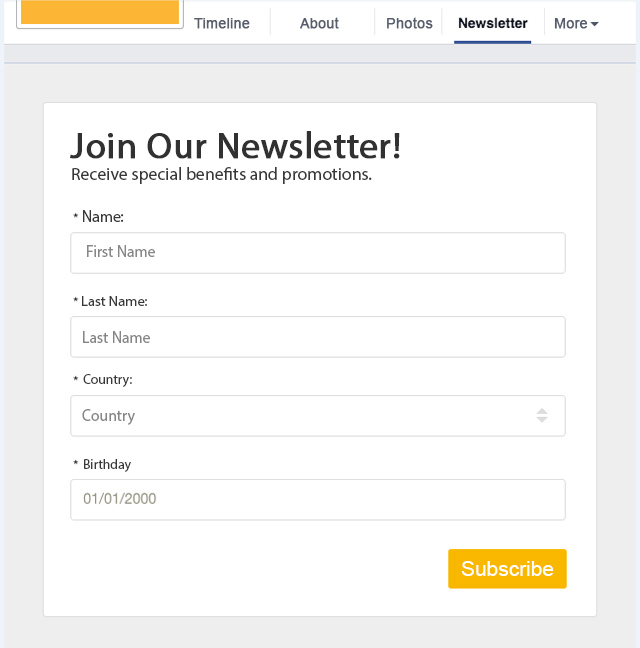 13. Now you only have to wait until new Subscribers arrive! Remember if you wish to edit, uninstall or delete it, you should go to the section Forms of distribution inside the form and select edit Facebook Tab.

Start using this and other strategies to improve your Campaigns. Don't you have a Doppler account yet? What are you waiting for? Create your account totally free.