Autopublish your Campaign on Social Media
Did you know that Doppler allows you to publish your Campaign automatically on Social Media? Learn how to increase the reach of your brand!
Surely you are thinking of strategies to disseminate your content on different social networks and communication channels. Experiment and try it!
With Doppler you can extend the visibility of your company and send promotional campaigns on multiplatforms.
Autopublish is only available for Social Campaigns and Social Test A/B Campaign.
After selecting your Social Campaign and complete the Basic Information, you must configure the Social Networks. Connect your Social account and that's it! When you send your Campaign it will be published automatically. Also, you can choose which Social Networks you want your Subscribers to be sharing your Campaign.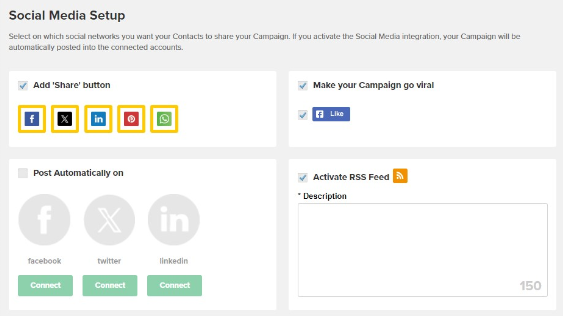 Autopublish Campaigns on Facebook
If you choose publish automatically your Campaign on Facebook, you need to enable permission for Doppler published in your name or in the pages that you are an Administrator.
In turn, Doppler offers the possibility of generating a simultaneous publication in your profile and on the Official pages where you are Administrator. All you choose will be valid in one step!
Autopublish Campaigns on Twitter
If you decide to connect your Campaign with your Twitter account, a text box will emerge and ask you permission to use Doppler account. You must give permission to the application, then you will be redirected to it.
Don´t worry! This application will not be able to see your Twitter password. You can also do the opposite way and disconnect the automatic publication of Twitter and other Social Networks.
Autopublish on Social Media from the Control Panel
You can also enable autopublish from the Control Panel. To do this, you go to Social Network Preferences, and simply choose Autopublish option. Don´t forget to save changes!

Unity makes strength! Integrate your Email Marketing Strategy with Social Marketing Campaigns and take your business to a new level.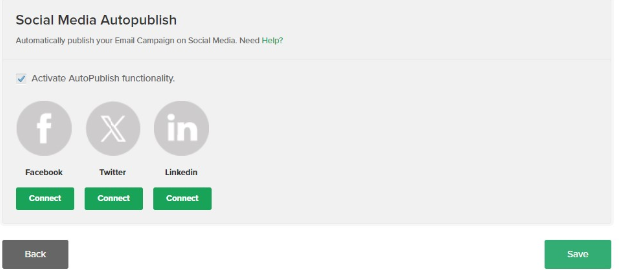 Have a great campaign!